Posted on :

March 10, 2022
Industry :

Corporate

Service :

Corporate

Type: Blog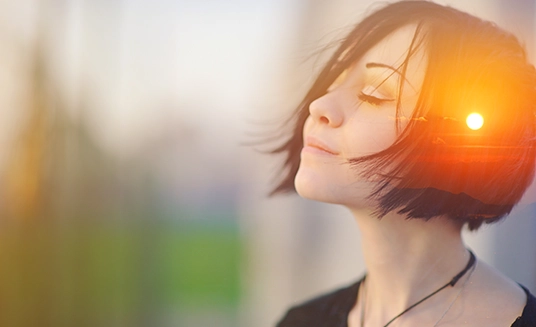 Mental health can affect a person's thinking, feeling, behavior or mood. If you think you have mental health issues, the first thing you must know is that you are not alone. Mental health conditions are far more common than you think, but many people don't like or are scared to discuss them.
People often don't seek treatment for mental conditions in time, fearing judgment or of being treated differently.
Around 4 percent of the global population, an estimated 275 million people, suffer from anxiety disorders. Anxiety and depression are closely linked and far more serious than feeling down or uneasy. According to Mental Health Foundation, 61 percent of people who experienced a generalized anxiety disorder during their lifetimes also experienced a major depressive disorder.
Everyone has stressors in their lives. Worries about money, health, career, relationships, or the future in general happen. For the past 22 months, COVID-19 has been added to the list. According to the World Economic Forum, depression rates increased in 2021. Among US adults, depression tripled in early 2020 due to the pandemic – and is worse now. The rate of depression stood at 8.5% before the pandemic. Come 2021, the depression levels in the US increased to a staggering 24%.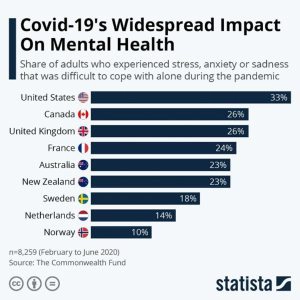 Given how the pandemic has affected mental health, mental health has now come to the forefront for organizations and their respective human resource teams. Companies across sectors are now stepping up their efforts to bring wellness among their employees through various activities, encouraging employees to address their mental health conditions well in time.
Mental health as a topic has been making its way to boardroom discussions. Employers addressing mental health issues benefit all of us. Good mental health makes good business sense. A healthy organization encourages productivity, engagement, commitment, and loyalty.
As an experiment to gauge my fellow 'colleagues' reactions, I ran a LinkedIn poll to understand what helped them and their mental health.
As per the finding of a closed group survey poll of 76 people – on what helped them to stay healthy, mentally – 53 percent of the respondents find exercising and physical activity highly beneficial to their mental health, followed by sound sleep, meditation, and healthy eating habits.
These are all essential parts of a wellness regimen.
Can you improve your mental health over time?
Yes, and it is never too late. And it depends on many factors. When the demands placed on a person exceed their resources and coping abilities, their mental health could be impacted. For example, if you work long hours, care for a relative, or experience economic hardship, you may feel anxious or tired.
Here are six steps you can take each day to improve mental and emotional wellbeing:
Kickstart your day with five minutes of meditation instead of checking work obligations or social media. This can work magic.
Talk to yourself about three things you are grateful for that day.
Live in the present. Avoid dwelling on things that may or may not occur.
Take a break. Step outside go for a quick walk.
Treat yourself an hour a week of self-focus and self-care.
Get a full night's sleep.
At Infogain, the mental health and wellbeing of employees are the primary focus areas.
Every month we have one live yoga and one wellness session. Previously, we have conducted sessions such as Laughter Yoga. A very famous Buddhist Monk – Yese Lama – shared powerful mindfulness techniques and how to make them part of 'employees' daily routine. All Infogain employees are encouraged to attend these sessions and take emotional and mental health seriously. Recently, we also launched Wellness Vibes, where we run two sessions in a month,  every alternate Friday, to focus on to help focus on mediation, yoga, food, breathing techniques, etc.
Focus your energies on rediscovering your strengths. Seek help or support if you need it. But most importantly, be kind to yourself. Let us build a healthy workplace and promote employee wellbeing.
To speak to the author, email here, and to join our team at Infogain, explore opportunities here.