Posted on :

September 17, 2021
Industry :

Corporate

Service :

Corporate

Type: Blog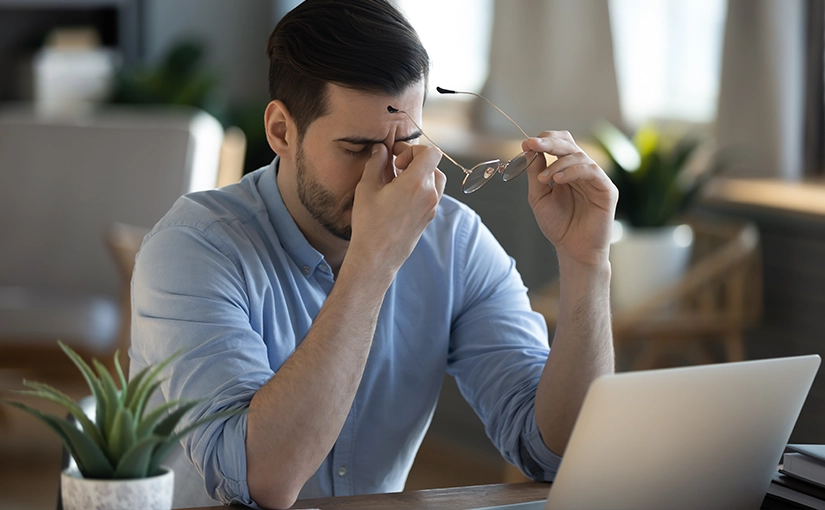 Here are some considerations on managing your work life in the work-from-home scenario as observed and shared by our Global Delivery Head, Shardul Sangal.
Office culture—once a hallmark of professional life—has pretty much vanished. Almost one-third of business professionals have not been to their current offices since the pandemic began. And most new hires have even been onboarded virtually, so they've never been to the office.
Remote work can mean long hours or odd hours. We work from almost anywhere at almost any time, and that lack of consistency can cause anxiety. Some days we feel full of energy and productive. Other days we're overwhelmed by fatigue or sadness. How we react to those variations plays a crucial role in managing our stress.
What I call 'workplace beliefs' have changed fundamentally. And while we are all trying to adapt to the change, I wonder if everyone has gone through the same feeling of getting overwhelmed at work. Sometimes people can feel overwhelmed because they have a lot on our plates. Maybe they're embarrassed over a seemingly irreversible mistakes or they feel pressure to perform at a very high level—the list goes on.
I too have my own share of anxious moments that may resonate with you. There's the "I'm not prepared with data for a formal presentation" feeling or "I fear the unknown" feeling. Here's what I've learned from my own experience feeling anxious at work:
Being overwhelmed is not a sign of weakness or fatigue. It is okay to be anxious or feel performance pressure. When taken in a healthy way, this can reap great results and even improve productivity and help in decision-making.
Distancing yourself from your colleagues won't help. Remember, communication is the key!
Talk to your boss/manager fearlessly. You never know if he/she is underdoing the same feelings and you can brainstorm your way out of the situation rather than being paralyzed.
Emotional intelligence and self-introspection is the key; take a pause.
Putting your guard up will only lead to more mistakes. Breathe and let things go!
You don't have to be perfect always, so don't beat yourself up and don't be too critical of yourself!
Own mistakes, work through them, then move on. This is easier said than done but it's important and it comes with practice.
I've also learned a few things about how leaders and mentors can help employees deal with anxiety:
Read between the lines. Remote working causes stress that can burn out your people.
Have light one-on-one sessions to gauge their workload and performance. And what better way is there to bond with people than sharing your own examples?
Allow people the flexibility to feel comfortable enough to open up and share. It can be hard to admit what others may perceive as weakness.
The 'Agile' approach helps here too! Redefine and streamline the priority tasks (must-dos), low-priority work, validate, and then take action.
Allow wellness time-off every now and then. This year, lots of companies have lost great people over compensation issues and poor work-life balance.
Positive criticism and employee recognition can create very strong bonds between the employees and the employer.
Failing, or the fear of failure, can be intimidating. Breathe, don't get carried away, try to be in the moment, and focus on the things at hand. And don't forget to smile often – it reassures others around you while you feel the pressure vanishing from within.