How the Smartest Companies Invest in Employees to Lower Costs and Boost Profits
Posted on :

December 31, 2019
Industry :

Retail

Service :

Blogs

Type: Blog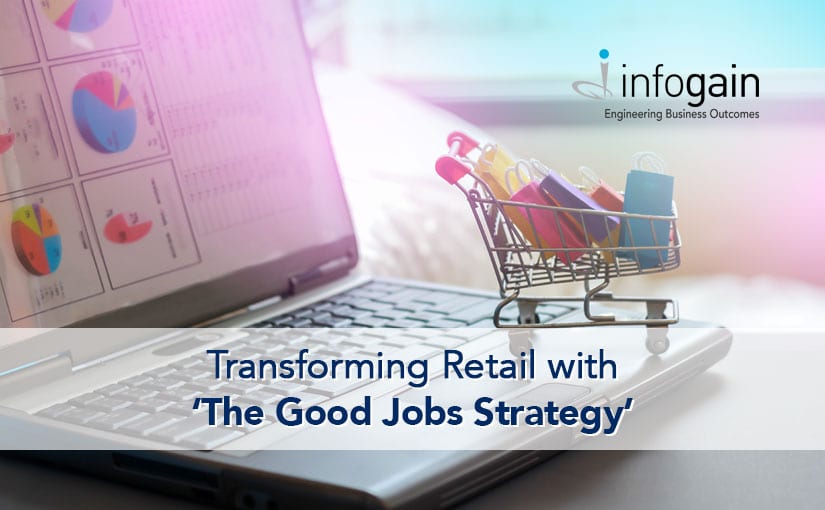 Authored by Cathy Chandhok, Chief Marketing Officer
Careers in retail have a reputation for being "bad jobs" with the average retail cashier in America making about $10 an hour, according to the Bureau of Labor Statistics. The average retail sales worker makes $12 an hour, and one in three retail jobs is part-time. Workers' schedules are often erratic, with few or no benefits.
Zeynep Ton, a professor of Operations at MIT Sloan School of Management, spent over a decade researching supply chain management in the retail industry and found that retail workers were not just poorly paid, but poorly trained. Morale was low, and turnover was high with customer service largely nonexistent. Executives at these companies told her that this "vicious cycle "--operating with employees who were paid as little as possible as labor was such a big part of their overhead-- was the only way they could guarantee low prices.
The problems that resulted were an unavoidable by-product of a low-price business model.
"There is, in fact, a good jobs strategy," says Ton, "even in low-cost retail, that combines high investment in employees with a set of operational decisions that deliver value to employers, customers and investors."
In her book, The Good Jobs Strategy: How the Smartest Companies Invest in Employees to Lower Costs and Boost Profits, Ton gives examples of how four retailers deploy the Good Job Strategy and use operations to deliver good jobs to employees, strong returns to investors, low prices and good service to customers all at the same time.
Operating in a Virtuous Cycle
When retailers begin to view labor as a driver of sales and profits and not as a cost to be minimized, they create a virtuous cycle. Investment in employees is the perfect answer to the retail conundrum; it improves operational execution, increasing sales and profits, ensuring a larger labor budget, which could mean more investments for in store employees.
Model retailers complement their investment in employees with the following operational practices:
Offer less. Model Retailers offer less, which reduces costs significantly and can increase customer satisfaction. With fewer products, employees can be familiar with everything the store sells and make knowledgeable recommendations to customers. Trader Joe's, one of the Model Retailers Ton studied, is famous for this. Sales per square foot at these stores suggest that customers don't mind the limited options.
Standardize and empower. Most retailers only allow employees to execute plans made from the top. Model retailers combine standardization with empowerment. Allowing employees to make small decisions, such as product returns, how many items to order for their store, makes companies more responsive to local needs and preferences. This empowerment increases satisfaction of the customer as well as that of an employee.
Cross Train employees. Instead of varying the number of employees to match traffic as other retailers do, Model retailers vary what employees do. Cross Training, Ton found, ensures that employees are always busy and that customers always receive good service. At QuikTrip, a convenience store chain and one of the model retailers Ton studied, part-time employees receive 40 hours of training and full-time employees receive two weeks. They learn everything from checking out customers and ordering merchandise to cleaning bathrooms and sweeping the parking lots. A model retailer that Ton studied in her book, cross trains employees on all skills in each department, this helps provide flexibility to deal with changes in customer traffic through the day.
Operate with slack. Many retailers try to get by with fewer employees, while retailers that operate in a virtuous cycle often err on the side of overstaffing. This approach improves customer service and reduces costs as it enables employees to contribute to continuous improvement of their store.
The secret to staying great: Seizing Strategic Opportunities
Adapting to change, such as shift is customer preferences and new technology. UPS, for example, transformed package delivery by innovating and adapting to new technologies and business environments, and to changing needs of its customers. UPS delivers 7 million packages and documents daily and revenue in 2018 was $72 billion.
Keep a loyal customer base, by building and nurturing relationships with customers. "I love the fact that when we go to Costco," says Ton, "the person checking my receipt draws a smiley face on it and hands it to my kids."
Retailers that operate in a Virtuous Cycle not only invest heavily in store employees but also have the lowest prices in their industries, solid financial performance, and better customer service than their competitors.  In the end, this model combination of operations and investment in employees allows companies to earn more than competitors, create jobs that give dignity and respect to employees and still provide low prices and better customer service to customers. Companies that use this this strategy, mentioned in the book are Costco and Zappos among many others.
The above excerpt is a summation of the book 'The Good Jobs Strategy' by Zeynep Ton. To know more about how Infogain combines digital transformation with retail value chain accelerators and automation to enhance the NextGen retailing reach out to us at info@infogain.com