Posted on :

October 6, 2023
Industry :

Corporate

Service :

AI and Machine Learning

Type: Blog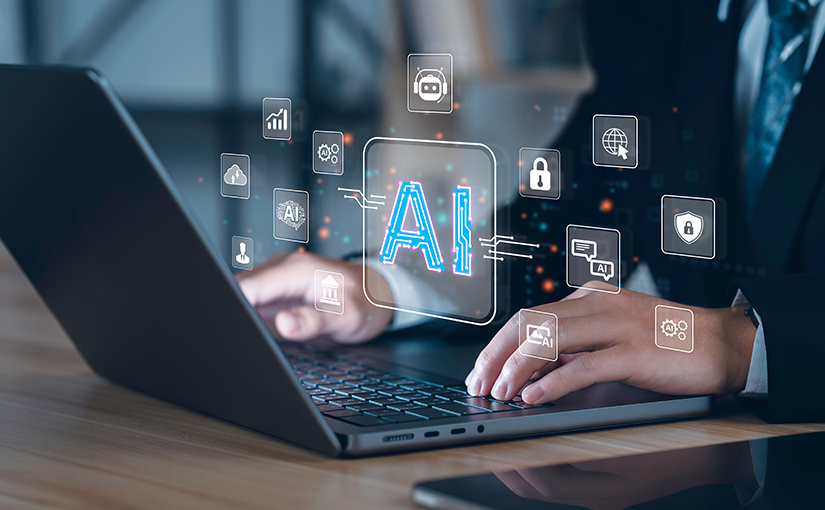 The Generative AI boom is expected to empower the technology stack of most of the companies across the globe. The need to automate the creation of content, images, videos, code, and other creative applications has been growing and is driving the market for Generative AI. This has introduced a major transformation in the technology landscape, and it is just the beginning. In this race, hyperscalers – a group of powerful companies operating at a massive scale with immense computing power, storage, and network capacity across the world – have been revolutionizing the potential of Generative AI. The democratization of AI enabled by hyperscalers is akin to the launch of the internet in the early 90's. Just like the way internet took the world by storm and unleashed the last twenty years of innovation, generative AI is set to turn tables and we are just on day one of this next disruption.
As Sundar Pichai, CEO of Google, says "We are developing technology which, for sure, one day will be far more capable than anything we've ever seen before."
The Generative AI competition amongst the top hyperscalers is on already. Hyperscalers like Google, Amazon, and Microsoft are investing in the infrastructure and tools for developing generative AI solutions which require the high computing power and real-time data processing capabilities that they provide. With their scale, hyperscalers are poised to steer the Generative AI market. They have introduced people to large language models and tools that can reshape the entire software ecosystem. For instance, Google Cloud is dedicating data centers and redistributing workload to accommodate generative AI teams. Microsoft has optimized the Azure infrastructure, development tools and operating system to focus more on generative AI. Not to be left out, Amazon has also thrown its hat in the ring – it unveiled Amazon Bedrock, a platform for building AI-powered apps through pre-trained models. By leveraging their massive cloud data center resources to handle the computational demands of Generative AI workloads, hyperscalers have an edge in the competition compared to other players in the field.
How are hyperscalers dominating the generative AI space?
Hyperscalers have certain advantages that help them get a jumpstart in the exciting field of Generative AI.
Security & privacy: Using the hyperscalers for a generative AI solution conveys many of the same security controls and privacy benefits that they've already invested in for all of their cloud based services. Clients can have the clarity and confidence in how their data is managed and used in generative AI solutions.
Compute and storage at scale: Fuelled by large language models (LLMs), Generative AI depend on powerful and scalable computing capabilities. Hyperscalers possess the power to process large amounts of real-time data with their unique cloud storage and compute capabilities.
Data centricity: As more businesses move their business to the cloud, the data of their business is now in the cloud. So as customers move data to the cloud, they get the benefit of using the latest generative AI technology right away.
Access to toolkits: AI has opened up new avenues of innovative business models revenue streams. Hyperscalers are also making available their AI toolkits through three key tools namely: cloud-based services; developer tools and APIs. This enables easy availability of AI tools through cloud-based platforms without the need to invest in AI hardware and frameworks– thus giving the hyperscalers an edge over the others in the Generative AI field.
The rapid rise of generative AI has prompted organizations across various industries to embrace its potential and develop applications around it. As this trend continues to gain momentum, the demand placed on cloud foundations will be significant. However, with the implementation of effective regulations and controls, hyperscalers are well-positioned to carry the torch forward. By leveraging their extensive resources, these industry leaders will focus on designing cutting-edge generative models to entice customers. To drive further growth, substantial investments will be made in infrastructure expansion, while simultaneously ensuring ethical considerations and regulatory compliance. As Satya Nadella, CEO of Microsoft, points out: "We definitely want the benefits of this technology, and we want to mitigate the unintended consequences."  By striking this balance, the future of generative AI holds immense promise for both innovation and responsible deployment.
Interested in what Generative AI (GAI) can bring to your business? Don't know where to start?