Posted on :

June 18, 2020
Industry :

Corporate

Service :

IoT & Azure

Type: Blog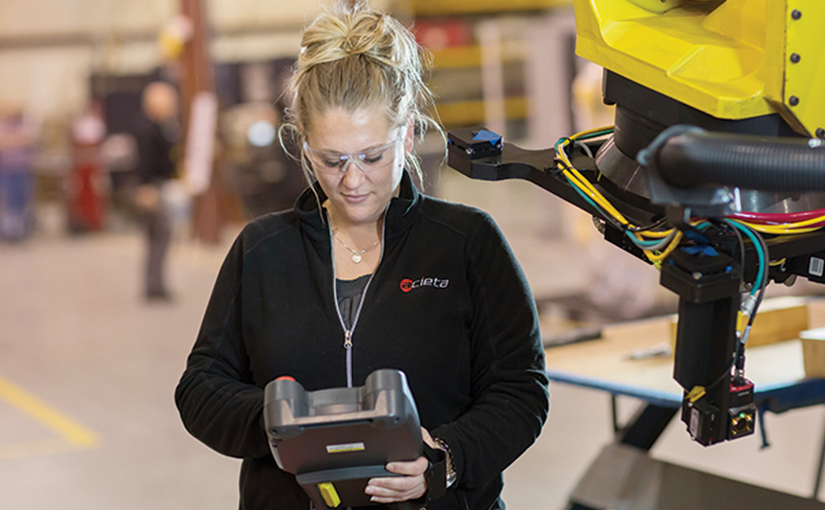 As the world is facing unprecedented challenges due to COVID, businesses have had to transform to WFH models overnight, whether they were equipped or not.  Analysts at McKinsey believe that the COVID-19 crisis will significantly accelerate organizations' shift to the digital business models that many were considering (with less urgency) before the pandemic. Companies are wrestling with what the future of work will be going forward and are doing so without a crystal ball.
One technology that is critical for post-COVID workplace strategies, whether it's back at the office or off-premise, is the Internet of Things (IoT). Collecting IoT data using sensors and smart office devices provides rich opportunities for companies to improve the workspace environment for employees. IoT technologies such as occupancy sensors, footfall monitoring, desk presence, temperature, and air quality sensors gather data that can then be used to create safer and more optimized work environments. For the immediate future, enabling smart lighting, smart temperature changes, and smart access, the IoT can help keep workplaces clean and safe by reducing the number of touchpoints a person has during a regular working day. In addition, data from sensors, combined with AI, can help companies determine high traffic areas or times during the day when certain areas are used the most.
Smart WorkSpace Solutions
Infogain designs smart workplace Solutions for its customers leveraging Microsoft's Azure IoT services. Azure IoT Suites provide a host of services that simplify the development of applications and systems with built-in security, performance, and scalability.
One of the innovative new services we are using to develop smart workplace Solutions is Azure Digital Twins, a new platform for developing a virtual representation of a physical environment that brings in data from a variety of sources.
Once a digital model is in place, Azure Digital Twins uses Azure IoT Hub to connect the IoT devices and sensors that keep everything up-to-date with the physical world. 'Azure Digital Twins' is but one example of how Infogain helps customers build next-generation IoT solutions that connect devices, predict maintenance needs, analyze energy requirements, optimize the use of available space and create more efficient and cost-saving processes. Azure Digital Twins work well with building energy management systems (BEMS), which uses IoT to integrate a multitude of disparate devices, systems, and functions to help facility managers proactively identify problems before they occur to drive efficiency. Such an advanced smart workspace solution can improve occupant experience as well as can provide savings of up to 75% on operational cost.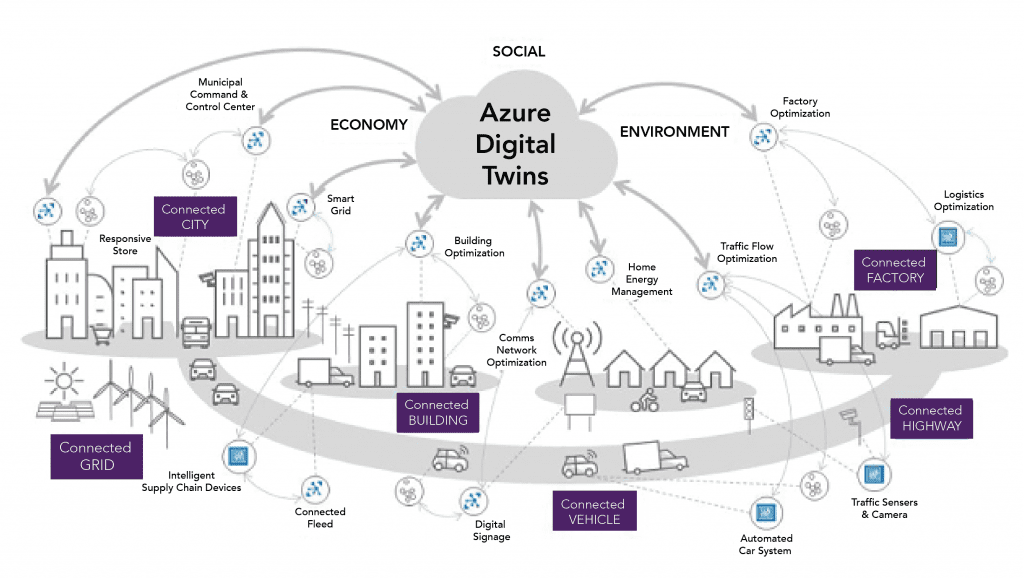 A holistic approach towards integrations of systems and comprehensive planning to manage data security and privacy are essential for the continued enhancement of smart workspace solutions.
Smart WorkSpace Designs are the Future
IoT has been gaining momentum in several domains and in many ways holds the key to our future workplace. It can help optimize workspaces not just at offices but also at home. And, smart workspaces will be next big area where we will see more and more adoption of this technology - from optimal space utilization to redesigned meeting rooms to smart workstations and as well as updated WFH designs. A collaborative smart workspace IoT platform provides rich opportunities for companies to create safe, efficient, and optimized work environments.
Is your company ready to transform its workforce with Smart WorkSpace? Contact a Specialist here