Posted on :

June 22, 2020
Industry :

Travel and Hospitality

Service :

Digital Transformation

Type: Blog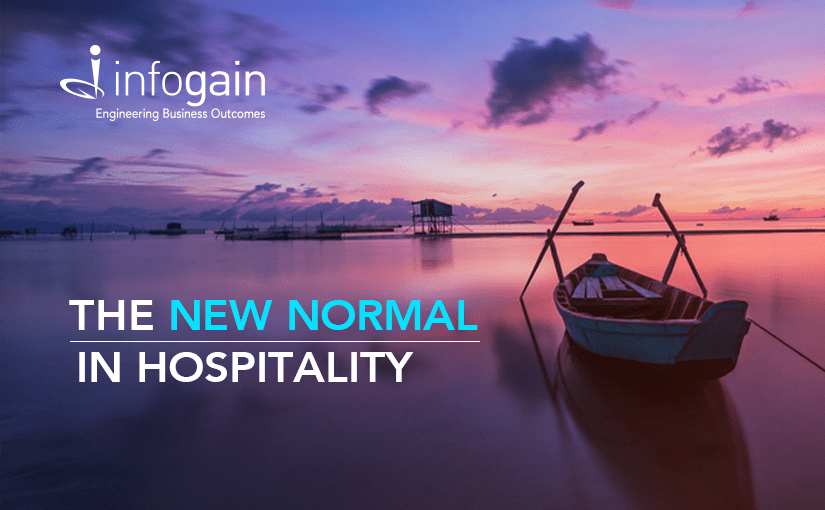 2019 and the beginning of 2020, hotel occupancy was at a 40 year high. And then the pandemic happened. The hospitality industry has rebounded from other global disasters, including the Great Depression and Recession, World War II, and the aftermath of 9/11. It will inevitably return to some semblance of "normal" during the COVID-19 era with technology as a central catalyst of the recovery process. Here are some of the ways hospitality experts envision the new normal in hospitality:
Research and Booking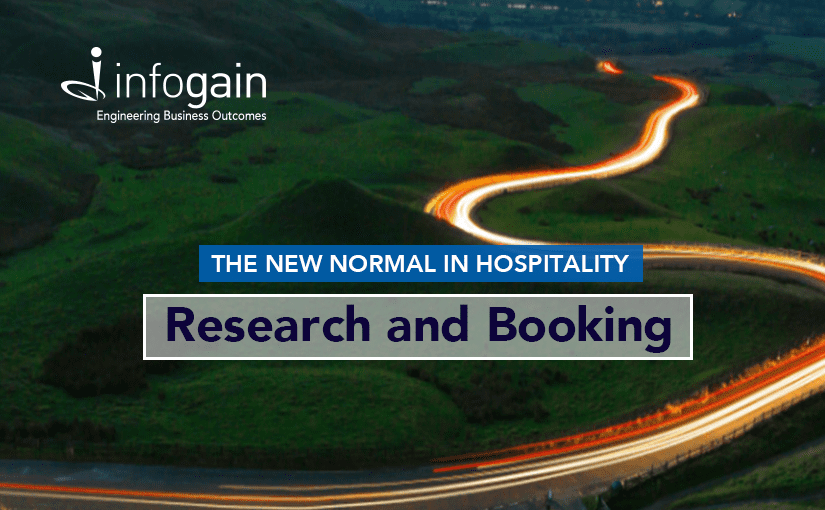 "We've gone from a whole society of FOMO (Fear of missing out) to FOGO-fear of going out, says travel expert Peter Greenberg. To respond, travel and hospitality companies are providing information about how they are handing the pandemic and updating it constantly. According to a report by McKinsey, many hotels are even live streaming housekeeping to show how thoroughly they are cleaning their rooms between guests. As for booking, prospective travelers will find deals, and a lot of them, and will be tempted by newly relaxed change and cancellation policies. But read the small print before pointing and clicking.
The Hotel Experience:
Pre-arrival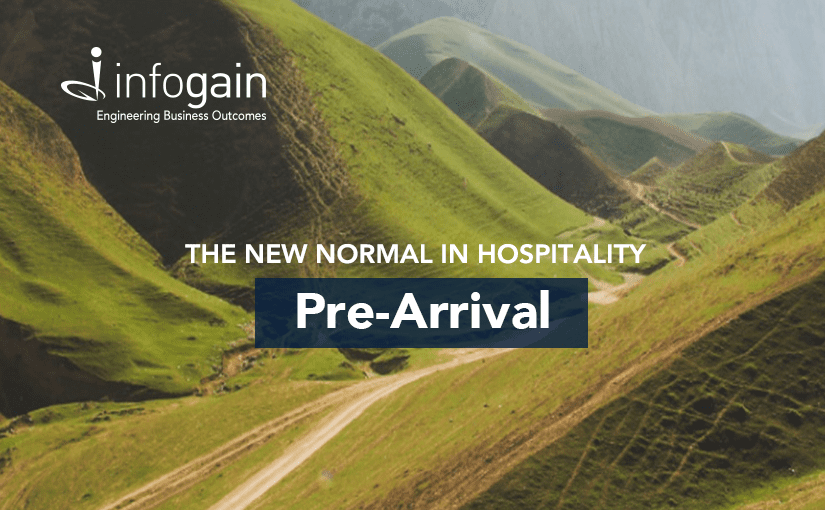 As the world adjusts to new travel norms and expectations, hotels need to ensure that guests feel safe and welcome, which can be a delicate balance, says Sloan Dean, President, and CEO of Remington Hotels. Some guests are hypersensitive about cleaning and safety measures while others find them annoying and less welcoming. "The key is to have good communication through the pre-arrival process." That would include pre-arrival emails that address guests' concerns and outlining cleanliness and safety measures.
Arrival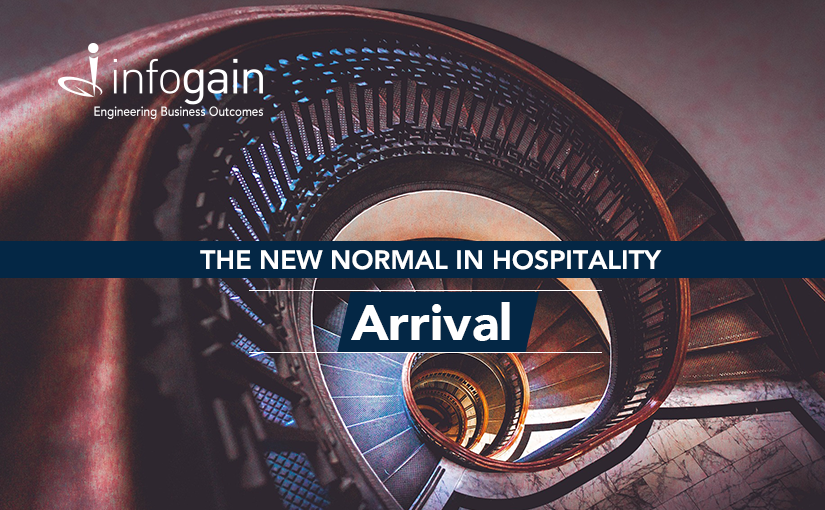 Upon arrival,  Lisa Borromeo Checchio of Wyndham Hotels recommends having visual cues of more frequent cleaning, giving guests a sense of security, including thermal scanning if this precaution was mentioned in the pre-arrival communication. "If guests feel safe, they feel welcomed." She says it is essential to make guests feel comfortable and at ease on the property as soon as possible. Sloan Dean of Remington recommends injecting a little humor with signage around social distancing seating arrangements in the lobby and other areas to lessen the intensity of the situation. Providing voice-assisted kiosks to greet guests and answers their questions is another way to communicate.
Occupancy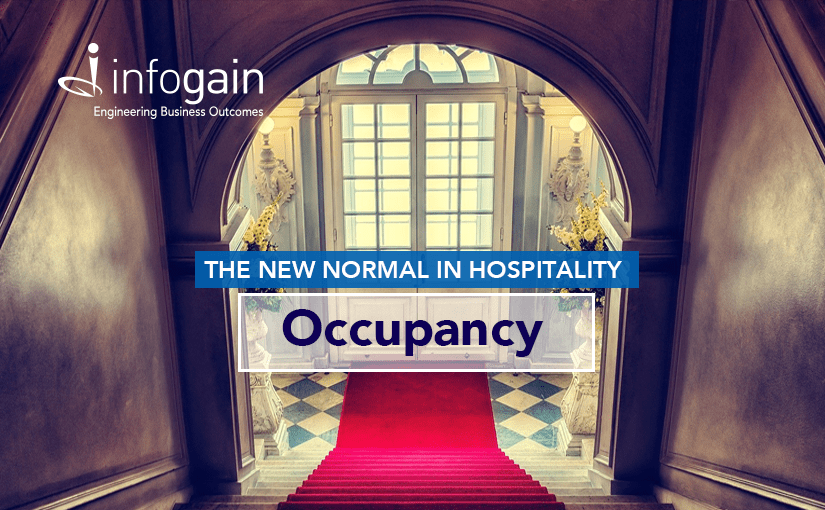 The focus on clean and safe must remain consistent throughout a hotel stay with a blend of hi-tech enabled solutions as well as low-tech ones. Intercontinental Hotels Group (IHC), a multinational hospitality company with 5,656 hotels across nearly 100 countries, uses 'The Internet of Clean,' which is a smart platform by Diversey, which remotely monitors equipment, machines, and operations through sensor-generated data. The primary focus of most hotel companies focuses on touchless movement within properties through mobile applications and electronic keying. High touch surfaces such as door handles and elevator buttons, for example,  can be covered with an anti-microbial copper protection film. Other disinfectant solutions include Ultra Violet Sterilization and HEPA-grade Bio Filters.
Check-outs and departure
Hotels should perform a final thermal scan when guests exit the hotel and indicate how to notify the hotel if they test positive for the virus or develop symptoms.
Post-stay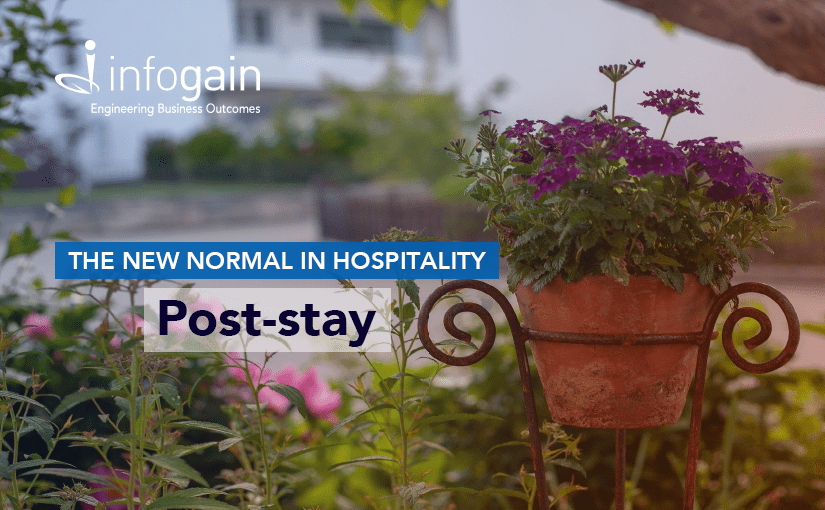 Customer service emails are sent out to each guest after check-out, inquiring about their post-visit health.
Conclusion
"One of the best pieces of business advice I ever received in my professional career came from my Dad. He told me 'son, the key to long term success is not knowing how to survive the storm but learning how to play in the rain.'"
- Gregg Hopkins, Hospitality Technology Expert
With the right technology, tools, strategy, and determination, the hospitality industry will boom again, when the pandemic ends. In the meantime, get accustomed to playing in the rain.
Infogain partners with travel and hospitality leaders for digital solutions for a new generation of travelers. Our experts mapped the customer journey in hospitality by outlining what travelers can expect at each stage, in an infographic (view here) – from research and booking to post-stay – for the next six months.  Contact a specialist here to learn more.