Posted on :

April 7, 2021
Industry :

Travel and Hospitality

Service :

Digital Transformation

Type: Blog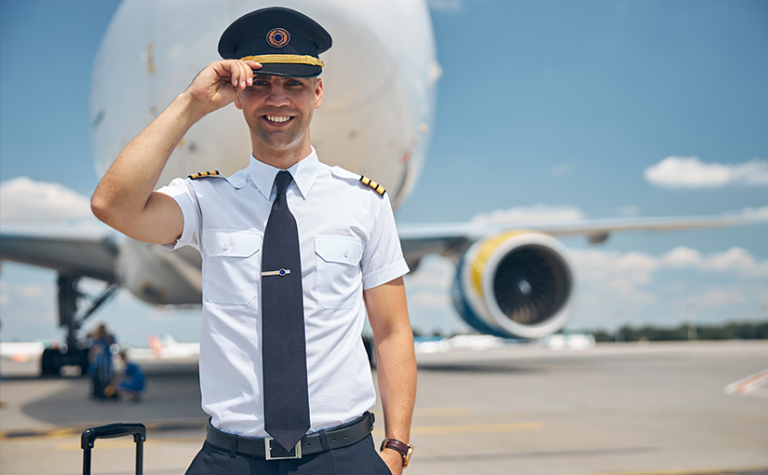 Last year, the airline industry took a huge hit when COVID-19 shook the world. With lockdowns and fear of catching the virus, airports were empty and several airlines grounded their airplanes. Now, in 2021, the airline sector has gained its wings to fly high while adopting new ways to redefine the airline experience for their customers and crew. They have adopted cross-cutting technologies to develop applications and algorithms that cuts across different touchpoints.
In our previous blog, we talked about how AI is transforming Airline crew management. Now it's time to dive deeper and explore other areas where technology can change the landscape of airline crew management.
Reserved Crew Scheduling
Airline operations are prone to disruptions that can happen due to any unforeseeable circumstance like bad weather, crew sickness, airport delays etc. To maintain airline operations, airlines keep some crew members on reserve who will work during such circumstances. But how can airlines know how many reserved crew members they need on any particular day? If airlines keep the same number of reserved crew every day and resources go underutilized, then airlines must bear an extra cost.
To have a dynamic standby crew at an optimized cost, AI and analytics-based models can be developed and trained on past data in order to predict conditions, crew sickness, resignations, and airport delays. The inputs into the model consist of number of crew, distance to be travelled, crew's past leave data, number of previous incidents for airports, temperature etc. The output of the model will predict the number of reserved crew members on the basis of these parameters.
Crew Training
The aviation industry is in the midst of a shift towards more evidence-based approaches toward pilot training in an effort to make aviation safer while optimizing cost. Current aviation safety levels are very high and considered the safest transportation media, with just 0.035 fatalities per 100 million person-km. However, accidents still happen.   In general we see two types of pilot errors: tactical errors arising from a pilot's poor decisions, and operational errors that arise from poor flight training or instructions.
Evidence Based Training (EBT), sometimes referred as Competency-Based Training (CBT), has been supported by the International Civil Aviation Organization (ICAO), the International Air Transport Association (IATA) and by a group of airline industry experts. EBT consists of reducing the airline accident rate through a strategic review of pilot training and assessment of flight crew based on evidence. It is based on actual errors and safety data, meaning that the pilot is instructed according to knowledge of current typical failures depending on the route and the type of aircraft.
Core competencies include situational awareness, workload management, and problem solving. By interfacing directly with flight simulators, powerful machine learning systems can analyze hundreds of flight parameters and detect signatures of pilot competency. Using a combination of deep neural networks, Bayesian inference, Markov chain Monte Carlo sampling, and classical supervised and unsupervised learning algorithms, what's happening in the simulator can be used to create a composite profile of the pilot.
Rather than asking instructors to throw away their lesson plans and grading sheets, instructors can use dashboards to train pilots. By monitoring the pilot in real time, training analytics and competency feedback are noted after the session.
Crew Recency
Airline crews must keep their training up to date with all the processes they perform during operations. Crew members cannot be allowed to fly if they have not performed these operations for some specified number of days. This is referred to as recency. Once recency expires, the crew must undergo training again which incurs a huge cost to airline operators. To optimize cost and maintain seamless airline operations, an AI model can be developed. Crew data such as hours of operations, number of flights flow, aircraft flown, age, fatigue level etc. can be set as input for this model which analyzes the data to predict which crew members are nearing their expiry and thus should be allotted a flight per crew roaster planning. This will allow airlines to save cost and enhance crew efficiency. Also, the airline can save costs on crew recruiting and fulfill the requirement with internal training.
Workforce Planning
Talent recruitment in airlines leads to a sizeable amount of cost. To better equip their workforce with efficient staff, airlines should focus on using technology to predict the performance levels of current staff and identify gaps to be filled either with training or recruiting.
Data analytics coupled with AI can enable airlines to perform staff planning up to 10 years thus saving costs while maximizing operational efficiency. Staff planning is dependent on parameters such as number of fleets, age of the crew, average retirement age, current skills of the crew, training cost, recruiting cost etc.
Crew Fly Together
For airlines to operate efficiently, it is important that crew members not only possess skills but also work efficiently as a team. This allows flexible communication among the crew and leads to a faster decision-making process. The concept of "Crew Fly Together" in airlines means that airlines attempt to assign the same crew members that have frequently worked together. As a result, better customer service and more operational efficiency are achieved.
Crew Fly Together can be done during crew roaster itself. In the algorithm, the previous crew data can be used to find the members who have worked frequently with each other. This data can be set up to render the most appropriate combination.
In conclusion, airlines are going through a tech-enabled transformation to redefine the customer and crew experience. Though due to COVID-19 aviation sector incurred huge losses, these indeed became a catalyst to push the airlines to innovate using cutting-edge technologies.  As these technologies like IoT & AI advance, airlines are sure to leverage the opportunity to develop & innovate business processes to enhance airline operations & profitability. Being a pioneer of new-age technologies and innovation, Infogain is committed to delivering the most efficient solutions and services to its customers while ensuring a seamless customer experience and customer satisfaction.
To know more about our digital solutions & services click here.