Posted on :

March 3, 2017
Industry :

Insurance

Service :

Software Quality Engineering

Type: Blog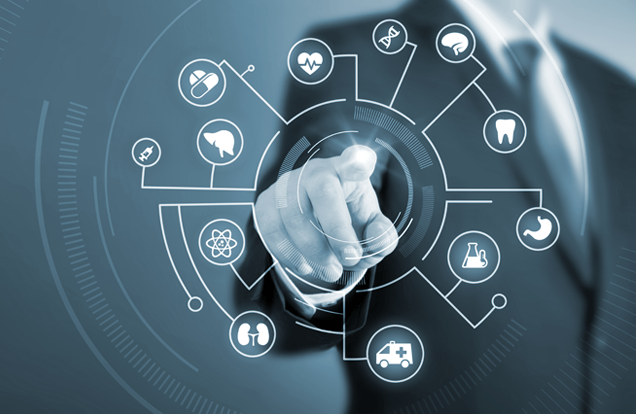 Proving that Commercial Off-The-Shelf (COTS) solutions continue to be the IT strategy of choice for P&C Insurers, Guidewire has increased its already formidable lead in the Claims Management space. Recently, Guidewire won three Celent XCelent awards for their ClaimCenter product. Taking the awards for Functionality, Customer Base, and Service, ClaimCenter is a juggernaut that continues to transform the industry. While the press release describes broad reasons why Guidewire won these awards, I thought I would take this opportunity to offer my perspective on some of the more specific reasons that ClaimCenter finds itself in this position. Let's take a look at each of the three categories where Guidewire was the leader in Celent's report, then take a quick look at Infogain's services for Guidewire.
First, Functionality. ClaimCenter is architected so that it can be tailored to any P&C line of business. Whereas many competitors arose from customize-then-adapt products, ClaimCenter has never been centered around any particular line of business. With its strong configuration capabilities, it can then easily be adapted to each and every product that an insurance carrier writes. This also means that Guidewire can focus on delivering features that apply broadly to all or most carriers, increasing their capabilities across the board. In ClaimCenter 8, we saw the delivery of significantly improved vendor and work order management, including the ability to monitor vendor performance. Clearly functionality of this nature is beneficial across the industry, as opposed to delivering capabilities that cater to the needs of one business line, but deliver little or no value to others. ClaimCenter 9 saw huge improvements in Straight-Through-Processing, reducing the need for claims to be touched in any line where business rules can be well established. Do features such as this mean that ClaimCenter risks being a jack-of-all-trades, and a master of none? I don't think so, thanks to Guidewire's robust configuration platform. I do think that providers such as Infogain are well suited to deliver specific solutions that add value to a customer segment, while allowing Guidewire to move the needle across the whole industry.
The Customer Base award is where we see Guidewire establishing their dominance, and I am hard pressed to believe that I will see them fail to win this award any time in the foreseeable future. Guidewire proudly published the logos of their customers on their website, and there are implementations under way at many insurance carriers that do not yet appear here. While the Americas market remains the largest for Guidewire, look to Australia for signs of the future—Guidewire dominates down under, with virtually every P&C carrier using one or more of their products. Look to Europe for the next explosion, already well under way. Barring unforeseen disaster, Guidewire will be well positioned to take Asia by storm, just in time for many of those insurance markets to fully mature. No, I don't see any competitor knocking Guidewire off this pedestal.
The final award was for Service, a subject near and dear to my heart. I spent three years as a member of Guidewire's professional services organization, and even after moving on I am proud to have been part of such an excellent team. Service awards are a bit more mercurial than others; rapid growth can strain resources and force hard decisions for a professional services organization. Guidewire's commitment to the customer is demonstrated by their field services organization, which by necessity travels worldwide to make sure the right people are in the right place at the right time. The organization is the best example I have ever seen of a self-managing group. There are no performers that are short of excellent—there simply isn't room for them. Once assigned to a client, team members are solely dedicated to that customer's success. As might be expected, they are in short supply, and companies like Infogain help provide the additional skilled resources needed to bring the project in.
Improved Cost Savings, Speed and Quality
Our Guidewire team enables insurance carriers to configure and release Guidewire solutions with improved cost savings, speed, and quality. We help insurers capitalize on their Guidewire investment and achieve high quality and cost effective results. Our solutions include the Infogain Test Automation Solution (ITAS) for robust test execution and specialized integration services for efficient integrations.
We congratulate Guidewire for their continued excellence and look forward to supporting their product. With Guidewire, I expect 2017 will lead to more growth and awards and I am excited to work with Infogain and Guidewire in this rapidly changing landscape.
James Patterson, Guidewire Practice Manager
Infogain Corporation
Resources:
Guidewire Press Release (Feb 6, 2017): Guidewire Wins Three Celent XCelent Awards for Claims Management