Posted on :

March 2, 2017
Industry :

Digital and High Technology

Service :

Enterprise Resource Planning

Type: Blog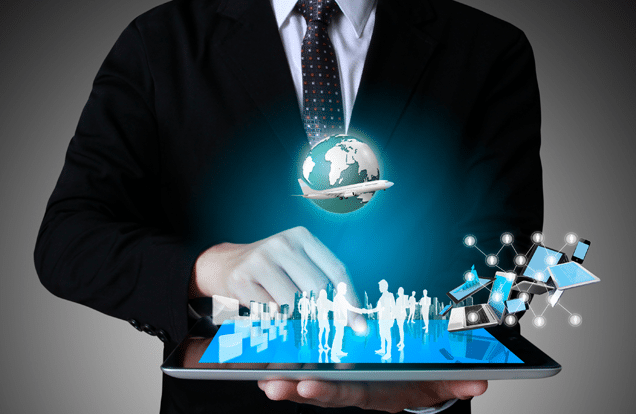 With the Internet of Things (IoT), increase in mobile and customer experience (CX), many businesses are taking a closer look at Enterprise Resource Planning (ERP). Whether building out their Internet of Things (IoT) ecosystem, tracking Customer Relationship Management (CRM) efforts, tracking revenue from point-of-sale (POS) systems; or having a single source of truth for multiple systems, ERP is a valuable resource for transparency of information and employee productivity.
It is a great time to investigate ERP for your organization. In fact, a recent article online from PCMag, commented that "ERP vendors are consistently evolving to become more powerful, more affordable, and less complex …with Software-as-a-service (SaaS) options changing the game." Research firm Forrester and Garter have predicted that SaaS adoption will increase over next three years. The key trends are:
Competition from Disruptors by SaaS only companies
Incrementally Moving to the SaaS environment for Subsidiary and add-on modules
Hybrid model where core ERP remain in-house and collaborative software are deployed on cloud
The Internet of Things (IoT) by leveraging ERP tools
Customized ERP Solutions for Microsoft, Oracle and SAP
How are your business systems working right now? If you see room for improvement, keep in mind that Infogain has long time partnerships with Microsoft, Oracle and SAP software providers. Software-as-a-service (SaaS) enterprise resource planning (ERP) is accelerating as a mainstream delivery model to help companies gain flexibility and leverage modern cloud technologies. Infogain can assist organizations in strategizing their movement towards the cloud. Decisions like moving from on premise ERP to Cloud ERP or only subsidiary modules to cloud are critical for harvesting the benefits.
Our Enterprise Business Solution Suite of applications expertise spans 27 modules and automates a multitude of business processes. Our 1,300 engineers have completed over 200 implementations with on premise, cloud and hybrid models. We are helping our clients in cloud adoption and migration. With 22 years of providing ERP customizations and solutions, we are currently providing ongoing application management and operations to over 20 Oracle E-Business Suite clients. The benefits are numerous, including an increased return-on-investment and integrated, seamless solutions.
Infogain-ERP Customer Story
Recently we worked with a large customs organization with 25 Legacy systems for financial processes scattered across geographies. As you can imagine, productivity was slow and cumbersome. They needed a single repository of information in addition to a more holistic view of their customers. They also realized that with the upward trend of mobility, a mobile app to strengthen customer loyalty and retention was needed.
With Infogain's help, the results were immediate and dramatic, leading to increased productivity, reduced operational costs and renewed customer loyalties. Infogain's ERP team revamped their existing financial system and leveraged Oracle receivables/payables for consolidation across the organization. In addition, the team streamlined operations with a unified customer view and finance portal.
How Can We Help?
With cloud-based servers, flexibility in adding modules to existing ERP and adding SaaS tools incrementally, it's a great time to explore how enterprise resource planning can make a difference in your organization.
We welcome your questions and comments. Email us at EBS.Services@infogain.com.
By Jawed Shaikh, Vice President and Pune Center Head at Infogain
Resources: