Posted on :

February 20, 2023
Industry :

Corporate

Service :

Software Engineering

Type: Blog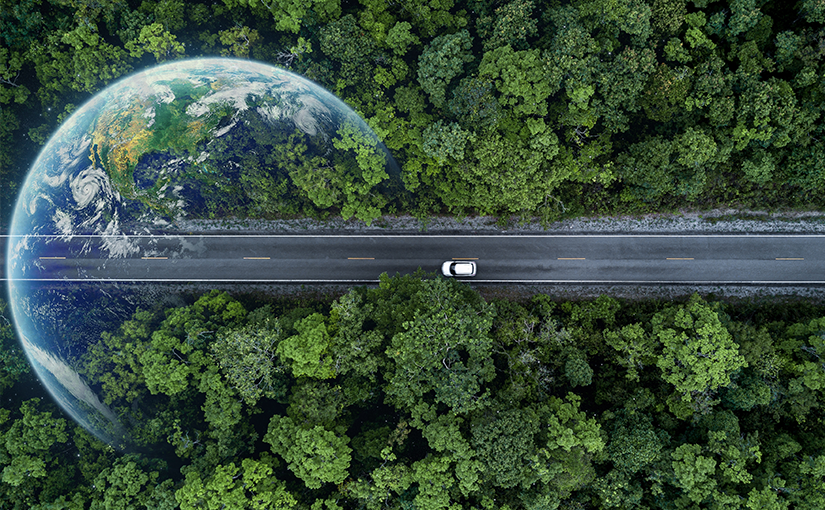 CES 2023, the world's most influential technology event, concluded recently in Las Vegas after a successful week packed with exciting product launches, announcements, and trailblazing inventions for tackling global challenges head-on. With an attendance of 115,000 professionals from different industries and over 3,200 exhibitors (of which 1,000 were start-ups), CES 2023 (Consumer Electronic Show) became the largest global technology event after 2020. From interesting products to brilliant standout innovations, this event highlights all the future-ready technologies in one place!
Some of the notable speakers at the event include Jean-Noel Barrot, Minister, French Government; Alicia Abella, Managing Director at Google; Neal Batra, Partner at Deloitte Consulting; and Cheryl Ainoa, Senior Vice President at Walmart Global Tech.
What were the technology trends observed at CES 2023?
Like with the previous editions, CES 2023 highlighted certain key trends a few trends which stood out. These include:
Innovation is galloping forward across many industries, including automobiles, food, health, gaming, and smart phones and smart homes
Sustainability as a top priority
Continued evolution in product design, for example smartphones with flexible screens
What were the key themes from the event?
This year, for the first time, CES chose the theme of "human security of all" with a goal to cultivate collaboration and innovation across all industries, all countries, to improve the human experience.  As described in the CSE HS4A campaign, human security recognizes the importance of personal wellbeing and includes seven security pillars tied to an individual's experience in life. These pillars came out as themes at the event, focusing on top priorities for technology businesses to shape a better future through constant transformation.
Access to healthcare: To empower a healthier tomorrow, some of the leading healthcare providers showcased their medical technologies with panache. These include:
Abbott's award-winning innovations: Abbott bagged three awards at CES 2023 in the digital health category for:

Aveir VR Leadless pacemaker: The world's only leadless pacemaker with mapping technology for correct placement and no wires required to deliver therapy.
Proclaim Plus SCS system: Neuro-stimulation technology to treat chronic pain with adjustable dose therapy and six pain areas targeted.
Alinity m Monkeypox PCR test: FDA-approved emergency use test for monkey pox.

OMRON Healthcare's mission to eliminate life-threatening health issues: OMRON Healthcare showcased all of their medical devices from the past 50 years – like blood pressure monitor with built-in ECG and healthcare services like remote patient monitoring that they have used in their mission – Going for Zero – to eliminate heart attacks and strokes.
Additionally, some more notable results showcased at the event include:
Home urinalysis: One can get urinalysis report without having to head out for a lab with U-Scan, a pebble-shaped device, can be fitted in a toilet bowl to scan for different biological parameters. It will be introduced in Europe in 2023 and can benefit thousands of patients, especially the elderly.
Amplifying hidden voices: Whispp can help people who talk in whispers, stutter, or have other vocal cord related speaking issues communicate freely. This app uses AI to convert impaired speech into natural conversation in the person's voice and create a revolution in speech technology.
Life-saving selfies: The app Anura offered by NuraLogix can check vital signs like blood pressure, heart rate, stress levels and more with a single selfie from a smartphone. This breakthrough technology can be a convenience for patients – a contactless, painless way to get a full check-up.
Environmental Protection: It is time to take action to save our Earth and some companies are already hard at work to shape a better tomorrow:

Samsung's SmartThings tech for saving energy: Samsung announced a new formula for sustainable living with SmartThings Energy and Bespoke home appliances to save energy while being cost-effective. Around 80 million devices are already connected to SmartThings platform and are paving the way to reduce global carbon footprint.
John Deere's efforts toward sustainable agriculture: For the first time in the history of CES event, saw an agricultural company's executive as a keynote speaker. John Deere's chairman and CEO John May explained the company's ongoing efforts to develop the technology for efficient and sustainable agriculture to feed the global population.
Web3: While AI technology and robotics were the main areas of interest in the previous editions, this year Web3 has been a hot topic with sessions focusing on metaverse, NFTs, and gaming as well as discussions on the changes it can bring about, challenges and opportunities.

LG's TV display: LG exhibited its state-of-the-art OLED display screen without wires, amazing technical specs and is the most luxurious, technologically superior television on the market now.
MasterCard for music artists: MasterCard Artist Accelerator provides opportunities for the next gen music superstars by equipping them with the tools and technology needed to create outstanding music. For this purpose, it has partnered with Ethereum to handle the blockchain aspect of this program like NFT pass and other benefits for members.
Personal Safety & Mobility: There is more to an automobile than driving and this was proven at CES 2023. Several technology and automobile brands introduced solutions and vehicles with advanced features, self-driving capabilities, etc.

BMW's i Vision Dee: BMW's I Vision Dee was a highlight with a combination of software and hardware features packed in its newly introduced model. The E ink technology offers 240 different panels and 32 colors to customize the car's looks. Though it has not made it to the production stage yet, special limited-edition cars might be released with these features any time soon.
Microsoft's Azure analytics: Microsoft Azure's cloud-based analytical solutions can bring about a transformation in the automobile industry, where brands can make best use of customer data through analysis to improve customer interactions and overall operations.
As one of the most influential technology events produced by CTA (Consumer Technology Association), CES is the arena for business to prove their mettle and for tech giants to amaze the audience with their intuitive launches. It is here that industry experts from global brands converge, exchange ideas, and discuss the most recent resolutions. With focus on transformation in a variety of fields like automobiles, food, health, gaming, smart homes, NFTs, sustainability and metaverse, it delivered everything that industry experts were hoping for.
If you'd like to learn how these technologies can improve your customers' digital experiences, contact an Infogain expert here.  Also, read about Infogain's digital transformation work in healthcare and smart homes.