Posted on :

December 5, 2018
Industry :

Corporate

Service :

Blogs

Type: Blog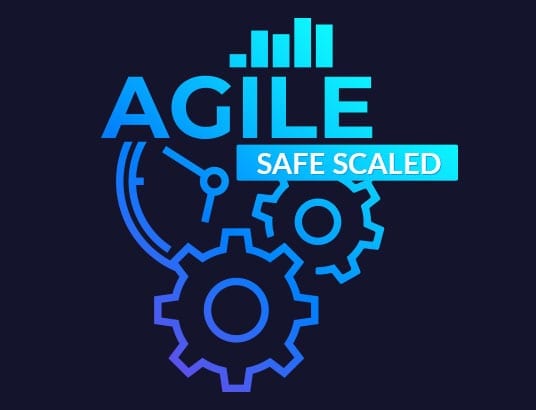 Written by Harish Chander, Senior Project Manager, Infogain
Infogain is one of the earliest adopters of Scaled Agile Framework (SAFe), having used the framework in early 2012. During the past 6 years, Infogain has collaborated with different customers to successfully deliver multiple products and applications within the SAFe framework. For more details, read Infogain's case study 'Applying the Scaled Agile Framework® in an Outsourcing Context'.
What is SAFe?
Scaled Agile Framework for Enterprise (SAFe) is one of the most popular frameworks that addresses the problems encountered when scaling Agile for a large number of teams. SAFe promotes alignment, collaboration, and delivery across different agile teams. It is developed by leveraging three primary bodies of knowledge: agile software development, lean product development, and systems thinking. It helps businesses address the challenges of developing and delivering enterprise-class software and systems in the shorter sustainable lead time. Visit www.scaledagile.com for additional details.
How does Infogain successfully deliver value using SAFe?
Support from Top Leadership Team
Infogain's leadership team supports Agile by ensuring availability of Agile friendly Infrastructure, providing Agile Training and certification, and Empowering Teams.
Trust & Transparency
Agile at scale needs Trust and Transparency at scale. Any risk to delivery is communicated transparently to the client, while the team works towards mitigating the risks. The clients' are transparent in communicating product and technology roadmap, so that team is prepared with the required training. The transparency helps in gaining mutual trust, which is proven by having a long relationship with different clients.
Being Flexible, Ensuring Quality & Predictable
We strive to remain flexible accepting changes in the plan while at the same time ensuring quality and high predictability. While too many changes in the plan may lead to rework and quality issues, rigidity to follow the plan may have an adverse impact on business outcomes. We prefer a middle path, wherein we groom the user stories in T Minus process with the expectation that there may be last minute changes. The team is able to derive benefits from upfront elaboration of the stories in terms of UI/UX and architecture design. The overall predictability of delivery against planned stories is targeted at 90%.
Implement XP (eXtreme Programming) Practices
We understand that being agile won't work without good engineering practices. We implement peer reviews, coding guidelines, Test first approach, Automation testing, Pair programming, Continuous Integration, and Deployment are encouraged and actively supported.
Innovation & Knowledge Management
Innovation is encouraged with both formal and informal mechanism. We have "ShipIT day" in every Program Increment and half yearly "InnovationFest" to showcase innovations relevant to client needs. Many innovations have made it into the Product roadmap for clients.
Knowledge management and retention is ensured with regular training for both new and existing employees. In addition, we have a knowledge portal, domain, and technical certification processes in place.
SAFe Assessment & Community of Agile Practitioners
Fortnightly Agile Meetup to share best practices, cross-pollinate ideas and help new teams.
SAFe assessment in each Program increment helps management to know the maturity level of different teams, and identify gaps and action items to improve maturity.
Collaboration & Partnership with Client
Infogain collaborates with clients at all levels of SAFe hierarchy.
At the team level, we have co-located teams as well as distributed teams. The scrum teams plan and deliver user stories as per commitment.
At the Program level, Infogain has Architects, UI/UX team, DBAs, Product Managers contributing to multiple scrum teams. Also, Infogain has end-to-end ownership of some client initiatives.
At Portfolio level, Infogain in partnership with Zinnov Consulting, helps clients prepare product roadmaps.
Conclusion
In conclusion, SAFe works quite well in an outsourcing context at Infogain and aligns with our commitment to deliver business outcomes to enterprises based on the pillars of Cost Reduction, Innovation, Risk Reduction, Revenue Generation and Speed to Value.
To know more please reach out to us here.