Posted on :

November 28, 2018
Industry :

Digital and High Technology

Service :

Creative

Type:

News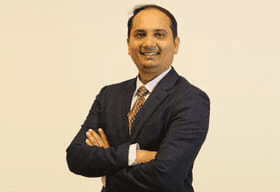 This is a Guest Column for Silicon India, authored by Sumit Sheth, Head-Creative Imagineering, Infogain Corp
Headquartered in Los Gato, Infogain is a leading IT consulting firm specializing in technology solutions for the High Tech, Retail and Insurance industries and delivers digital customer engagement systems using digital technologies, such as cloud, micro-services, and more, to our clients.
Over the course of the last 60 years, Artificial Intelligence has radically transformed the ways that we interact with machines. AI refers to the replication of intelligence in machines, programming them to think and behave like humans. In science fiction novels, it is often depicted in the form of robots with human characteristics, and for many of us, these are the images we still think of when we hear about AI. But whether we realize it or not, Artificial Intelligence already plays a big role in our lives today. From Siri to Google's search algorithms to IBM Watson, AI is adding substantial value to our digital experiences and driving growth for businesses across industry landscapes.
Hello Alexa
Amazon's voice assistant, Alexa, has taken the world by storm. Alexa is revolutionary in 'her' ability to decipher speech in order to help us perform tasks such as setting alarms, scheduling appointments, finding information on the web, and much more. The success of Alexa and voice assistants like 'her' could be signaling a shift in technological trends, making invisible interfaces the new standard. With the rise of voice interactions, digital products are now being designed to emulate emotional intelligence, such as the ability to decipher tone. By doing this they are able to better predict user intents at each interaction point and, based on these predictions, to provide appropriate responses that meet user needs.
Smarter Homes Powered by AI
Nest, the learning thermostat that was acquired by Google, has a sensor that can pick-up your presence from a distance in order to display the time, indoor temperature, and current weather forecast. It uses behavioral pattern algorithms to make predictions based on your heating and cooling habits, anticipating and modifying the temperature in your home based on your preferences. It now offers security features as well, and can support voice integration with Google Assistant and Alexa.
Disney's Magical Wristband
Disney's Magic Bands are designed to create a frictionless experience at the Disney World Park. When you book your tickets online, you are prompted to select your ride, food, and sight preferences. Disney then analyzes your selections and develops an itinerary that optimizes your routes from one location to the next. Before your trip, your personalized wristbands arrive in the mail, containing all the data you previously entered. A system of sensors in the park then detects your presence when you are near your interest point, allowing staff to provide you with personalized experiences at each location.
"As AI evolves, we expect to see AI systems continue to transform industries, drive growth, and encourage innovation"
A New Age App Using the Power of AI & AR
Infogain's Creative Imagineering and Mobility teams conceptualized a mobile application harnessing AI and AR technologies. The app enables the users to analyze the visual data in order to identify the car's make, year, and model with a photo. For instance, the user could upload a photo of the car, and the AR/AI then offers a listing of tire types that are suitable for the said vehicle, accounting in other data points such as weather conditions at the user's location.
Amazon Go
Amazon Go is a reimagined storefront that is powered by AI technology. Customers simply walk in, grab the items they're looking for, and walk-out. AI algorithms are programmed to watch video feeds and identify the customers and the items they're picking-up. Amazon bills them as they walk-out the door. A few moments later, an app on their phone sends them a receipt detailing their purchase.
Human-like Chat Experience
Adding a chat tool to your online store has become standard in the e-Commerce industry but hiring chat personnel and live user attendants can be costly and inefficient. Online stores often cut expenses by replacing human operators with simple chatbots. The robotic and unnatural responses produced by these bots can ultimately harm user experience. To improve this model, many AI chat applications are powered by natural language processing (NLP) technology that makes replies come across as natural and genuine. NLP uses knowledge of idioms, sentence structure, and machine-learned pattern recognition to match your words to a specific 'intent', one of several its been programmed to identify and act upon. NLP is part of a new field of UXreferred to as 'Conversational UI' that has grown significantly in recent years, particularly around e-Commerce.
AI for IA (Information Architecture)
AI can also be instrumental in designing better information architectures. Information Architecture relies on creating appropriate content groupings with labels that are meaningful to users. Artificial Intelligence can discover and propose relationships between content by analyzing content-related data much faster than a human could. Large-scale data analysis by an AI system, when combined with user research, can better identify relationships between content types and improve content groupings and cross-linking. You could group content and label it in a more meaningful way for your users, offer the right related links at the right time, and generally make your site, service or product feel more intuitive.
AI can also be used to analyze internal and external data to help you determine how best to build both internal information structures for content managers (e.g., for your content management system) and navigation structures for end users (e.g., the menu for your site or app).
AI for IM (Information Management)
In addition to supporting information architecture design, AI presents exciting opportunities for information managementby increasing the potential for latent findability and recommendation. You would never have to tag the content you upload into your corporate document management system ever again, because the AI system could infer the meaning and relationships between documents. It could also proactively notify you when someone uploads a document of interest to you, even if no explicit phrases appear in the file, by analyzing the unstructured content and mapping it to similar content you have bookmarked.
We're far from living in a world occupied by the human-like robots depicted in our favorite science fiction novels and movies. Still, Artificial Intelligence is a part of our lives and many of us interact with it daily. AI is already substantially improving our workflows, powering better decision-making, and enhancing digital experiences. As it evolves, we expect to see AI systems continue to transform industries, drive growth, and encourage innovation.
To view the original article on SiliconIndia.com, click here.