Posted on :

February 5, 2021
Industry :

Corporate

Service :

Digital Workplace

Type:

News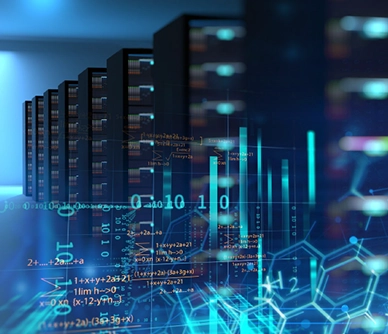 The following is an article by Ravinder Arora, CISO at Infogain, featured in VARIndia. Follow this link to view the original article.
Preparedness to face challenges of data security:    
At Infogain, we have adopted cybersecurity strategies to take a smarter, more adaptive approach to protect critical databases, files, and more with a comprehensive data security platform. Due to the surge in cyberattacks in 2020, companies increasingly realize that they need to build application security into the entire lifecycle from development to runtime, which leads to development teams adopting DevSecOps practices at a pace.
As 2021 progresses, more application teams will take full responsibility for their security, with appropriate security team support. In addition, as responsibility and budgets shift, application teams will increasingly adopt a DevSecOps process, fully leveraging automation to maximize velocity and develop a culture of continuous improvement. This is the year when security teams in large and small organizations will break down walls and change the security culture at scale by applying DevSecOps with intelligence-based code solutions to automatically build secure infrastructure, replacing manual attempts to fix vulnerabilities.
The best practices adopted for remote working: 
The COVID-19 pandemic is a serious concern for all of us and helping our employees and their communities stay safe is our highest priority. With significant help from our infrastructure, cloud solutions, process and security groups, our employees across the globe quickly and successfully pivoted to working from home.  After a week of testing, 95% of our India-wide organization moved to work from home (WFH) with stellar results, including rapid VDI technology adoption, high productivity, and continued collaboration and communication with our clients.  Our work continues uninterrupted, with high productivity and continued business growth. Our ISS group and our Admin teams were instrumental in facilitating the transition to WFH.  We allocated hundreds of laptops, hosted hundreds of engineering support calls, and maintained 24x7 support for VPN configuration. We delivered relevant equipment to employees' residences and provided a 24x7 quick response mechanism for admin services.  We also rolled out WFH guidelines for our employees, managers, and teams to help them acclimate to the new approach. A key component of our work from home model is ensuring our delivery team members work securely.   To ensure security for our clients. We defined and implemented a Microsoft Windows Virtual Desktop-based approach, including a secured comprehensive desktop and app virtualization service running in the Azure cloud. This virtual desktop infrastructure (VDI) solution gives us simplified management, multi-session Windows 10, optimizations for Office 365 ProPlus, and support for Remote Desktop Services (RDS) environments. Since we already provide Microsoft Azure Expert MSP level services to our clients, we were able to quickly leverage the relevant technologies to secure remote work practices among our internal delivery teams.  I am proud of the way our teams innovatively leveraged technology in an intense, rapid-turnaround situation.
Role of CISOs: 
The CIO and CISO have vital roles in ensuring the organization can function as pandemic containment measures are implemented. At Infogain, we believe that tech integration will be a major factor in organizations' day-to-day operations, especially with remote working being here to stay. We need to ensure that businesses can work remotely and flexibly and that employees are confident in doing so. This may require us to revisit decisions on access rights, entitlements, and risk posture. In these unprecedented times, the role and activities of the CISO are directly relevant to companies' CEOs and boards.