Posted on :

February 5, 2021
Industry :

Travel & Hospitality

Service :

Data & Insights

Type:

News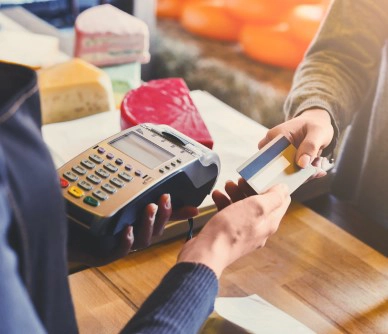 The following article appeared in ETHospitalityWorld on January 20th, 2021. Follow this link to view the original article.
The hospitality industry has continuously reinvented itself to meet new challenges and stay ahead of the curve. Up until early this year, the Indian hospitality industry was experiencing healthy growth in overall performance following a period of stagnancy: 2019 and the beginning of 2020 saw hotel occupancy at a 40-year high, and tourism constituted 10% ($275 Billion) of India's GDP as of March of this year. And then the pandemic happened. While it has had a tremendous impact on the hospitality industry, things will inevitably return to some semblance of "normal," with technology playing a pivotal role in the recovery process. However, the sector and its incumbents will need a concrete plan to overcome the turbulence caused by Covid-19.
The hospitality industry's recovery will most likely center around integrating new-age technologies in every sphere and involve booking engines, mobile apps, digital concierge services, automated check-in and check-out, and keyless entry systems.
A report by Software Advice's Guest Preferences for Technology in hotels states that 60% of respondents are more likely to choose a property that allows guests to check-in and open doors with a smartphone than a hotel that doesn't. Nothing can be truer in the post-COVID world. Technology will play a critical role in the current turmoil and help hospitality businesses reorient themselves and rebuild trust among travelers. With technologies like the Internet of Things (IoT), Virtual Reality, Robotics, and AI/ML, hotels can develop processes that deliver a unique customer experience. The integration of new-age tech through various stages of the customer journey will facilitate the sector's recovery.
The pandemic has reinforced two industry fundamentals around travel. First, that travel is deeply personal, offering unique experiences to customers with different preferences. Second, each experience is truly an end-to-end journey, not a series of isolated events. Thus, travel companies should integrate these fundamentals into their business strategies and their tactics for sustainable growth.
Here's a look at how hospitality businesses will need to reinvent every step in the customer journey, if they aren't already, to sustain business growth in the post-COVID world:
Internet of Things

IoT will help hotels to personalize the guest experience completely. Hotels are tapping into IoT through in-room tablets that connect to various elements within the hotel room and the surrounding facilities. In connecting smart devices to a network of controls, guests can manipulate their experience according to their specific needs.
Cloud-based IoT (Internet of Things) software also can be just as essential to running back-of-house functions and streamline operational complexities like coordinating housekeeping systems, assigning staff duties, and confirming compliance with newly enhanced cleanliness standards.
Artificial Intelligence

This is one of the most promising technologies to hit the travel industry, reducing overhead for all sectors by cutting out human capital and replacing these resources with artificial intelligence.
In the age of AI, a chatbot has become imperative for business strategies regardless of industry. A virtual travel assistant significantly improves customer satisfaction from routine customer interactions and FAQs to complex queries and cognitive responses.
These AI bots can organize travel plans and troubleshooting, transferring customers to actual agents when the conversation supersedes their capabilities. Those who have adopted AI bots have engineered their solutions, outfitting their business with bots who know the company architecture inside and out.
In these unprecedented times, many countries have resorted to the use of AI. Singapore has used AI to help the sector bring back visitors safely.
Data analytics

Data is critical to hospitality that is user-driven. Technology that leverages location data is becoming a must-have for travel brands to drive acquisition, share up-to-the-minute information, and rebuild consumer confidence in tourism's overall safety. As people are increasingly opting for road-trips in the name of social distancing, hotels can benefit from installing geofences that send push notifications to visitors who might arrive within a certain radius. These might even include special offers or promotions and help to steer potential clientele away from local competitors.
According to Skift Research and McKinsey's report, many hotels are turning towards using an optimal approach to create a comprehensive and microsegment-level customer view by combining datasets to pinpoint underserved segments. Hotels can use analytics to comprehend customer patterns creating personalized experiences across the travel life cycle to help them target and acquire customers.
Virtual Reality
While virtual reality and augmented reality technology has been around for a while, Covid has impelled the tourism sector to make the most of them. One can expect destinations and experiences to be sold through virtual reality tech like virtual walkthroughs of houses, hotels, transportation, where tech can give you a taste of these experiences. For example, a Berlin-based startup has developed a platform to transport people to historical sites worldwide through VR explorable in photo realistic quality.
Robotics

Robotic technology is one of the most exciting forms of travel technology, and it is continually improving. For example, robots have been used in concierge-like roles within hotels, helping greet guests when they arrive and provide information. Robotic hotel staff members can help reduce person-to-person contact amid the pandemic.
The pandemic has been a dark cloud over the heads of all global citizens, but the advances of technology may represent a silver lining, dramatically improving traveler experiences now as well as after the pandemic.