Posted on :

January 4, 2018
Industry :

Digital and High Technology

Service :

Digital Transformation

Type:

News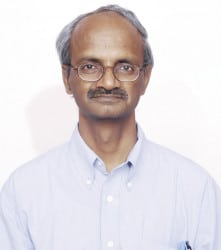 Tech disruptions continue to impact enterprises and consumers alike. The coming years will be no exception and we will see the constant challenge for enterprises to innovate, strategise and monetise new business models. The crux is how quickly can these companies transform, invest in a new business model that matches shifting consumer demands, and how well can they evolve and sustain their model in the long run. Research shows that since 2000, 52% of Fortune 500 companies have either gone bankrupt, been acquired, or ceased to exist as a result of the digital disruption.
In 2006, when Amazon launched Amazon Web Services, many criticised this move, saying the investment was made into a completely unrelated business. Ten years later AWS is the fastest-growing business in the history of technology services. Its revenue from $500 million in 2010 to nearly $5 billion in five years. The challenge for leaders is not only to innovate and stay relevant in their existing business, but to create and tap the potential of new markets. The changing dynamics of the tech industry are compelling traditional automakers like BMW or Toyota to compete with technology companies like Google for self-driving cars. In such an environment, leaders really need to think ahead of their time.
Below are some marquee digital technologies that enterprises, governments, venture capitalists and startups will continue to seek in 2018:
1. Cloud computing: The cloud has gone mainstream and we will continue to see growth as enterprises are keen on adopting consumption-based models rather than investing in licenses and infrastructure. In fact, according to research firm Gartner, by 2020, 80% of software vendors will use a consumption-based model. Data security is one of the top challenges and cloud providers have developed stringent security solutions. A 'cloud-first' strategy is essential to analyse massive amounts of data and reap the benefits of automation and intelligence. The cloud market will see interesting investments and growth with Google joining the bandwagon and competing with established players like AWS and Microsoft's Azure.
2. Artificial intelligence and machine learning: AI and ML topped the hype curve in 2017. Advanced algorithms, data explosion, and easy access to ML tools will lead to the considerable growth of AI in 2018. Findings from research firm Forrester Research reveal that enterprises embracing AI and ML will nab over $1.2 trillion annually from their unenlightened contemporaries by 2020. We see an increasing spurt of startup and tech companies making massive investments.
3. Blockchain: Blockchain and bitcoin were extremely hyped in 2017, though enterprises are yet to understand the full benefits of the technology. Blockchain or distributed ledger can encrypt financial transactions and make digital payments safer and may eliminate the need for third parties like wallets, credit card companies or banks in the transactions. This technology is at a very early stage of development, but it is perceived by some as one of the most potent digital technologies, which can be as disruptive as the World Wide Web was in the 90s.
4. Internet of Things: The world will witness more interconnected devices such as smart locks, smart doors, and smart cars in 2018. The use of mobile devices will also increase in 2018 because you will need a personal mobile device to manage different smart gadgets. Moreover, the explosion of data that comes with IoT will compel mobile service providers to embrace 5G in 2018. The ludicrous amount of data generated by IoT will empower marketers to focus more on user needs by leveraging the personal information of customers.
5. Robotic process automation (RPA): RPA will drive 2018 and will alleviate the burden of mundane chores. Businesses will increasingly embrace RPA to transform the workforce as it has the potential to efficiently manage the repetitive low-value tasks. According to Forrester's 2018 Automation Prediction, RPA will substitute and expand 311,000 offices and managerial positions. In addition, 260,000 sales and related jobs will also be impacted with the aim of improving customer experience. Moreover, the digital transformation agenda of companies will put more emphasis on automation and the business models will be redesigned around it.
6. Intelligent devices: Companies will witness an extensive use of futuristic technologies such as bots and drones in 2018. These disruptive tech solutions will make smart cities smarter in the upcoming year by addressing issues pertaining to traffic, jobs, and advanced procedure of delivery. The on-demand economy will significantly flourish with bots and drones becoming a reality. These devices will also help businesses streamline their methods of disaster recovery. By generating verdicts based on historical data, these intelligent devices will help businesses make business-critical decisions in real time.
2018 will be a promising year for digital transformation as AI, IoT and bots will become much more advanced. It will be interesting to see how companies will amalgamate and create demand for ground-breaking technologies in the new year. Companies will also embrace innovative ways and means of disrupting their businesses to become competitive in the global business arena.
Ramesh Subramanian is chief technology officer at Infogain, a global business-oriented IT consulting firm that caters to the high-tech, retail, insurance and travel and hospitality sectors.
News Originally Posted on: VCCiRCLE