Posted on :

August 23, 2017
Industry :

Digital and High Technology

Service :

Digital Transformation

Type:

News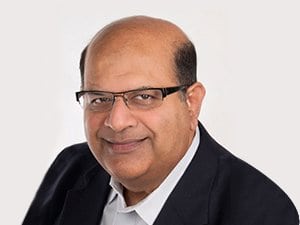 In an information driven world, companies are counting on legacy upgradation for enhancing business competence.
Legacy modernization, also known as software modernization is the process of renovating age-old legacy applications to implement contemporary digital platforms. It enables business to match the ever-changing demands of customers by delivering better services. Legacy modernization involves the combination of extension, migration, restoration, and substitution.
It is the only way to arm your business with superior functionalities and increased agility. But replacement of legacy systems is no small feat as it involves a lot of expenses. However, maintaining legacy systems can prove to be costlier and disastrous for your business.
Rigid IT systems will eventually fail to integrate with modern technologies such as artificial intelligence (AI), intelligent automation, cloud-based technology, robotic process automation, and business process management systems that are essential for functional competitiveness. This is why businesses today are setting the digital transformation agenda by adopting an advanced approach to technology.
In order to face competition better, companies across industries are counting on legacy upgradation for enhancing business competence by curtailing operational costs, enhancing flexibility and diminishing disruption. Here are some reasons that demonstrate why enterprises should fix their legacy infrastructure without a second thought.
Key Benefits of legacy modernization
Internal Architecture: Tired and worn-out architecture being sluggish and inflexible can cause grave issues such as— inability to scale up and poor performance for the end user. Converging to a modern internal architecture with the use of micro-services architecture, noSQL databases and other open source elements can significantly empower today's advanced technologies, be it web, mobile, IoT or wearable devices.
Reduces Expenses: Legacy applications are prime candidate for Managed Services. By modernizing legacy systems or by moving them to cloud, enterprises are getting substantial cost savings and taking the advantage of economies of scale delivered by cloud computing.
User dynamics: Users' expectations change with time and businesses need to adapt themselves to these changing expectations. For example, retailers are ditching their legacy Retail Point of Sale systems and upgrading the same for appealing millennial customers with modern user experiences.
User-experience: In order to keep up with tech-savvy millennials, modern systems emphasize more on usability and user-interface compared to legacy systems which were crafted to get specific tasks done, without taking click counts or keystroke into consideration.
Staff training: Legacy systems need professionals with a specific skill set; hence it becomes difficult to find such experts as the developers of legacy systems might retire or shift to other advanced technologies.
Data migration: Since legacy data is spread out across multiple databases, gathering and organising the data manually for shifting the data to new database becomes time-consuming. Upgrading your data warehouse environment can help you to stay competitive in the age of new data analytics.
Different approaches
You may assume that digitizing your legacy system will entail ripping and replacing the existing IT system. However, the good news is instead of starting from scratch, you can exterminate only the outmoded code in your legacy system that restricts agility.
Other than the 'rip and replace' approach, there are two other approaches that will enable you to integrate modern and archaic legacy systems seamlessly without the need of eliminating the complete legacy framework. The 'rip and replace' approach is advisable only when the following approaches are not workable for your business.
Service decomposition: If you want a less disrupting way of legacy modernization that does not incur the cost of ripping and replacing, you may opt for gradual integration instead of a comprehensive change. Service decomposition procedure allows you to reinvest in certain legacy applications instead of modernizing them. In this procedure, legacy applications that have been providing utility are swathed with a digital layer and sealed into the new SOA setting. This phased approach helps you do away with your dependency on the core architecture besides diminishing the chances of business disruption.
Lift and shift: Another technique is to reallocate workloads off of underlying systems to cloud-based technology or data acceleration tools that provide core legacy systems with the required flexibility, thus decreasing costs provisionally.
Data acceleration tool facilitates easy flow and storage of a colossal amount of non-transactional or read-only data across your company including your network of business partners, customers, and suppliers, in the blink of an eye. It also helps you analyse data to derive useful insight so that you can take prompt business actions.
Businesses also prefer analytics engines along with digital platforms for integrating legacy data. Shifting read-only data to advanced storage repository such as data lakes goes a long way in speeding up the process of digital adoption.
The main objective is to integrate flexibility to the old, rigid technologies for adding new digital layers in order to support business growth and enhance functionality without replacing the legacy systems. This is why enterprises across the world are leveraging advanced modernization techniques for overhauling their existing systems and processes to make them fit for the digital age.
Know your business requirements
Here are some questions you should ask yourself before taking the final leap:
Is your legacy system competent enough to mitigate cyber risks?
Are your increased computer requirements still adding values to your business?
What are the techniques that you will adhere to for operating complicated legacy systems normally while enhancing efficiencies?
In order to get a clear idea about your legacy systems, you can count on cognitive agents and discovery tools for determining the best modernization approach that will add value to each targeted legacy application. To choose applications that need to be modernized, you should begin with identifying applications that add key functionality to your business. On identifying the most favourable legacy setting, you should seek advice from a systems integrator to decide how to initiate the transformation without interrupting user experience.
Last but not least, you should come up with a modernization strategy integrating your business and IT objectives for upgrading your legacy application and staying competitive in the changing business environment.
The author SVP and GM, Hi-Tech Business Unit, Infogain.
News Originally Posted on: CIO, Channel World