Posted on :

August 31, 2017
Industry :

Retail

Service :

Client Relationship Management

Type: Blog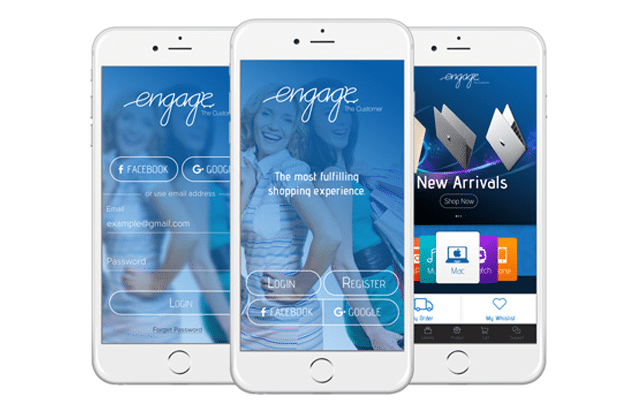 Implementing the New Rules of Customer Service
Author: Upakul Barkakaty
The customer service organization is constantly challenged with balancing cost and customer satisfaction. With the arrival of new technologies such as the Smartphone, Big Data, Social platforms and Cloud, customers have become more tech savvy and more demanding, while their expectations and communication behaviors are more diverse than ever before. As a result, products, technologies, systems and applications have become more complex to install, use and troubleshoot.
User Scenarios & Pain Points:
Difficulties faced in using the phone channel
Disconnection among channels
Inaccessible Knowledge
Lack of customer collaboration platforms
Lack of customer sensitivity
Lack of integration between communication systems and CRM application
Loss of context from one customer contact to another
Missing manuals and how-to-guides
Not listening to social platforms
Unavailability of multiple channels
The modern day Customer Experience Center should have the following attributes in order to significantly improve the customer experience.

1. Omni-Channel Enabled
A Customer Experience Center is defined as "Omni-Channel enabled" when it enables multiple interaction channels for the customer to make contact with the enterprise. Modern customers are equipped with smart phones and multi-task during much of their day. They want to have different options regarding how they communicate with their business associates, friends and family. They want easy access to any channels available on their smart device including telephone, email, chat, social platform, or the web. Business enterprises should, therefore, be equipped to handle multiple channels. Additionally, they should allow the customer to seamlessly hop from one channel to another, without repeating the inputs that the customer has already provided during previous interactions.
2. Knowledge Searchable
The Customer Experience Center is considered knowledge searchable if it is equipped with a knowledge base and that knowledge can be effectively searched. The customer service agents should be able to easily search this knowledge to solve issues that customers face while using their products or services.
3. Socially Sensitive and Aware
The Customer Experience Center will gain a reputation as socially sensitive and aware if it continuously monitors the sentiments of its customers on social public platforms such as Facebook, Twitter, and Instagram. The Center must address any issues or concerns before they spread over the web or go viral.
4. Content Rich
A customer experience center is content rich if it effectively uses modern day technologies to create, save and distribute multi-media based information on product installation, product maintenance, and other How-to guides. This helps customers to easily understand products and it is conducive to the efficient and effective use of products.
5. Customer Collaborative
The Customer Collaborative Experience center capitalizes on the customers' experiences and ideas to solve other customers' issues.
6. Data Intelligent
The data intelligent Customer Experience Center effectively gathers, analyzes, and draws inferences from previous interactions with the customer to make the current interaction a more effective and a fulfilling experience. There is no point in making new product offers to a customer who calls 3x times per week, and does not get a satisfactory resolution to issues that he is facing. These customers need specific attention and a phone call from a qualified person that understands the customer situation and can resolve his or her problems.
7. Mobile Convenient
The Customer Experience Center is mobile convenient if it provides a single integrated native iPhone and Android based application to its customers that allows them to easily initiate any type of interaction by simply swiping and clicking on their smart phones. This process should not require the customer to remember his or her Customer ID, work order number, billing reference number, etc. For example, if the customer is waiting for their breakfast in a restaurant, he or she should be able to simply initiate a chat session with the business. If a customer needs to speak to a live agent, then it needs to be very easy to schedule a call back instead of waiting for the customer agent to become available. Customers should have the ability to swipe on the visual diagnostic tree or Visual IVR to find potential solutions to their problems instead of interacting with a company using TTY phone based IVR which has proved very frustrating for users.
Infogain's Engage Platform defines gaps in your Customer Experience Center, recommending intelligent, modern day technologies that will help fulfill these gaps. Infogain orchestrates the workings of these technologies together to give your enterprise a solution that will address the needs of today's customers.
Infogain Architects expertly design and develop iOS and Android based mobile applications that enable customers to efficiently create new technical support cases, access relevant knowledge bases, participate in customer communities, initiate diagnostic tree through visual IVR, and connect through chat/email/phone, schedule call backs, check product masters and so forth.
News Originally Posted on: IT Voice