Posted on :

September 29, 2016
Industry :

Digital and High Technology

Service :

Digital Transformation

Type:

News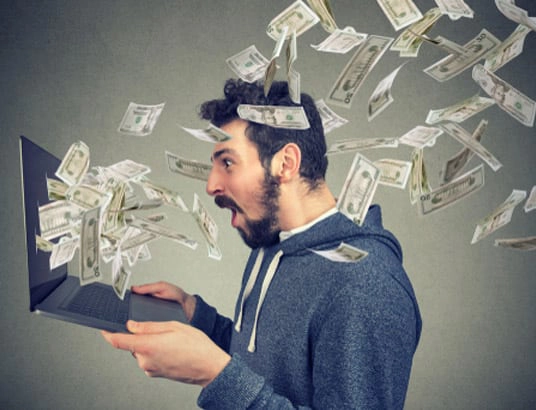 Awards from Facebook (FB), Microsoft (MSFT), others
Los Gatos, 29th September, 2016— Infogain, a leading business and IT consulting firm is pleased to announce that Yogesh Tantak, a skilled and high-spirited Software Engineer at Infogain, recently received a prize of $15,000 in Facebook's "Bug Bounty" program. He is the second Indian to receive this prize. His discovery of a critical bug in the platform which allows one to access/hack another profile easily placed him in 5th position in Facebook's Hall of Fame.
 Facebook's Bug Bounty Program recognizes and reward security researchers that voluntarily report security vulnerabilities in their services. Monetary bounties are paid out based on Facebook's discretion, and takes into consideration risk, impact, and other factors. In addition to Facebook, Yogesh has identified bugs and critical vulnerabilities in other platforms. Previously, he received $5,000 for identifying a bug in Instagram's Login System. This is part of the long list of awards and accolades that he has received from brands including Microsoft, Paypal, Mozilla, Google, Apple, LinkedIn and others. To date, Yogesh has received over $22,000 and many commendations for his accomplishments.
Mr. Yogesh Tantak commented, "Searching and uncovering bugs in the various platforms is a challenging and fun hobby. My work at Infogain continues to be a great learning experience, and I am appreciative that they are supportive; giving me the freedom to pursue and mentor in my other areas of interest. It is exciting to be recognized by such dynamic organizations like Facebook, Google, Microsoft, and many others."
Mr. Anupam Jauhari, Vice President – HR, Infogain says, "Yogesh is one example of many talented and skilled Infogainers. We provide a flexible work environment, which enables employees to pursue activities outside the regular work.  Infogain fosters a culture of knowledge sharing, innovation, equal opportunity and teamwork. We encourage our employees to participate in global competitions, allowing them to showcase their strengths and prove their mettle. We are proud of Yogesh and congratulate him on his achievements."
About Infogain
Infogain (www.infogain.com) provides front-end, customer-facing technologies, processes and applications that lead to a more efficient and streamlined customer experience for enterprises in the US, Europe, the Middle East, Asia Pacific and India. Offering solutions for the high-tech, retail, insurance, healthcare and travel & hospitality verticals, Infogain specializes in areas such as software product engineering, digital service automation, cloud, mobility, testing and business intelligence & analytics. The company has 9 delivery centers and close to 4000 employees globally. Infogain has a customer retention rate of 90%+ over a five-year period.
 For more information, contact:
Infogain
Cathy Chandhok
VP – Marketing
Cathy.Chandhok@infogain.com
(408) 355-6028
Sudeshna Mukherjee
Corporate Communications
sudeshnam@infogain.com
+91 7738574137

PR Team
Neha Koli
9717621084
neha@kommune.in