Posted on :

September 26, 2016
Industry :

Digital and High Technology

Service :

Cloud Services

Type: Blog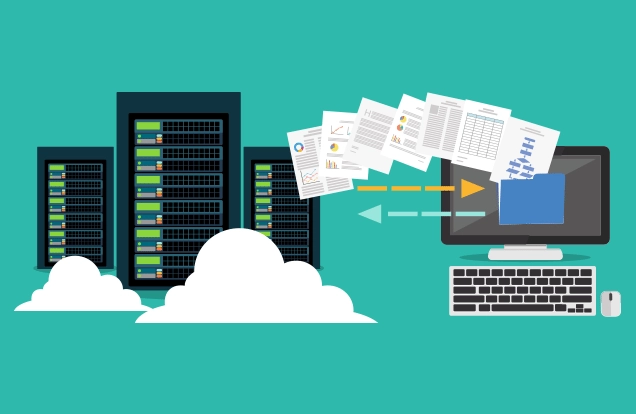 Cloud Computing has revolutionized the technology landscape and has changed the way IT is provisioned and used. Though many organizations have moved some part of their data, applications or other business elements to the Cloud in order to be more agile, flexible and reduce costs by adopting a pay-per-use model, there are many crucial factors that need to be considered before an organization moves to the Cloud.
It is crucial that the organizations understand the holistic picture and benefits, in addition to having a solid strategy and an adoption roadmap in place to avoid unexpected challenges. Whether it is moving to the Cloud from an on premise environment or it is a Cloud-to-Cloud migration, it is important to understand the processes and assess the implicit challenges.
Key points to remember when migrating to the Cloud include:
1. Putting a strategy in place or assessing the requirement
Before adopting cloud technology, it is imperative for enterprises to analyze their requirements in order to make the most of their IT investment. For example, some organizations may need Cloud technology for storing huge amount of data, whereas other organizations may adopt cloud technology for making recruitment process simpler.
At the same time, before adopting Cloud technology, organizations should evaluate it from their own point of view. After gathering adequate information about Cloud technology and its necessity, organizations should decide if they require private, public, or hybrid cloud technology. It is also advisable to network with other digital enterprises to comprehend the obstacles they faced while moving to the Cloud and their current experience. A thorough understanding of cloud computing can help businesses in several ways. Thus, a bit of meticulous planning helps a lot in exploring different options.
2. Complexity
Migrating to the Cloud may involve a lot of complexities in terms of downtime, impacting production performance, data loss or the lack of technical expertise or internal bandwidth to manage the changes. It is important to select the right vendor and channel partners to mitigate the complexity of those challenges.
3. Cost & Time
It is important to assess the cost and time required to migrate the data because enterprises need to consider lot of factors including availability of resources, technical know-how, tools, governance, performance, application design and more. These often get delayed as enterprises face regulatory and compliance issues, poor performance, and security concerns which can lead to an unexpected rise in budgets.
4. Security
The biggest concern with Cloud migration is the security risks associated with moving sensitive, confidential company information on third party premises. According to a LinkedIn Information Security Community survey, 49% of CIOs and CSOs feel that "one of the major barriers to cloud adoption is the fear of data loss and leakage… 59% believe that traditional network security tools/appliances worked only somewhat or not at all" in the Cloud. It is important to implement security tools that can keep the data secure and prevent data leakage during migration.
Infogain's 3 Step Process for Cloud Migration
1) Cost Assessment – Review of AWS costs
Cost optimization report, based on our review
Discussion of migration plan
Perform migration
Configure
2) Continue Spend optimization – Regular Notifications
Monthly, Quarterly or Annually Comparison cost
Monthly and quarterly Summary Reports
3) Governance – Invoices, Reports and Analysis
Audit trail by tracking AWS security
Customizable alerts to avoid cost overages
Customized invoices & historical reports
Generation of invoices for business units and clients
Holistic view of assets
Identification of critical linkages for complete analysis
Are You Ready for the Cloud?
Now that you have learned more about migration to the Cloud, it's time to gather your questions and talk to the Infogain team.
For more information about Infogain's services, visit the website at www.infogain.com.
For questions about how we can help with your specific needs, please email, cloudservices@infogain.com.
By Global Marketing Team