Posted on :

October 7, 2016
Industry :

Corporate

Service :

Corporate

Type:

News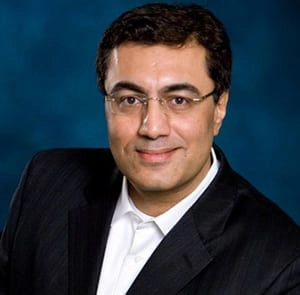 Sunil Bhatia, CEO of Infogain speaks to BW Businessworld about his company's vision and the future of IT services all across
Infogain, a Silicon Valley-based IT consultancy firm, is enabling global businesses to interact with their customers to get the customized solutions which is also cost effective.
Sunil Bhatia, CEO of Infogain spoke to BW Businessworld about his company's vision and the future of IT services all across.
Excerpts:
As the new CEO of Infogain, what is your vision for the company and how you'll see company's future in next 5 years?
Our vision is to make Infogain a strong mid-tier provider in technology and digital transformation services. Having identified our focus areas and consolidated our strategy for the next 18 months, we are in the process of laying the groundwork to support our projected growth.
In general we will partner with innovative, high-growth software companies, invest more in R&D and come up with more industry-tailored solutions and frameworks. We will intensify our focus on challenging projects and build our capabilities in new age solutions. Infogain is a customer-centric organization, focusing on customers' unique pain points, aligning with their business strategies, and delivering customized solutions.
What are the different verticals where Infogain is currently present and which of these verticals will see major changes this year?
Infogain majors in industry-specific business consulting and technology solutions, delivering value and competitive advantage to leaders in the retail, high –tech, insurance, healthcare and travel and hospitality industries. Each of these verticals are at their inflection point, witnessing major disruptions in their business models, and embracing digital technologies to stay relevant. The thrust is to understand the customer and the customer is looking for convenience and customization at every stage.
What was the outcome of acquiring Blue Star Infotech?
Blue Star Infotech's acquisition expanded Infogain's digital transformation offerings, and adds specialized capabilities in the travel/hospitality and healthcare domains. Blue Star Infotech brings deep solutions knowledge and solution selling approach which would provide opportunity to offer additional services to existing large customers of Infogain. The combined entity positions us to gain the critical mass and traction required to deliver large-scale, high-end projects.
What are the challenges that IT industry is currently facing?
I think the industry has to ask – "What is our Uber moment". If machine learning and automation can write software programs or manage system then the traditional industry with only cost arbitrage is in trouble. The traditional IT services like application development, remote infrastructure management are losing sheen.
How does Infogain overcome these challenges?
The entire logic behind merger of Infogain with Blue Star Infotech was our vision to strengthen the digital capabilities and tap the emerging market where clients are facing disruptions and are looking for technology partners who can help them to stay relevant. We want to be focused in a few areas and we have identified the verticals and horizontals that make good business sense to us. We would invest heavily in areas of our strengths and build digital solutions and frameworks for those verticals.

With the new changes brought by the government in terms of taxation, policies and governance, will it have any impact on your company's performance?
IT will continue to be one of the key growth propellers for India. However, the governments Digital India and Skill India initiatives need to gather steam as there is a growing need and demand for a skilled and digitally empowered talent pool.
The IT sector has 100 per cent FDI permitted under the automatic route. Some of the recent announcements like GST, it will not have much of a direct impact on us as the major source of revenue for IT services companies is in the US and Europe. However, the good news for IT sector is that the GST bill will help streamline the tax regime for the Indian IT sector by eliminating a few taxes and tariffs.

Which technologies do you see becoming redundant and which technologies do you will trend into the next year?
As mentioned earlier we see a decline in the traditional IT services, where companies are no longer investing in IT infrastructures, hardware or buying in bulk, they are more interested in moving to cloud, SaaS, mobility that enables enterprises to automate with lower capital investments, reduce response time and provides multitude touch points to connect with their customers. The spend has increased towards customer intelligence, sentiment analysis, predicative analytics, social media, IOT and machine learning.

What are Infogain's expansion plans and future roadmap?
Geographically, we are present at all strategic locations and have 9 delivery centers globally. We also have a talented pool of close to 4000 employees. We plan to invest aggressively in digital platforms and solutions. We expect the company to grow to half a billion dollars, through organic and inorganic growth within the next five years.