Posted on :

March 18, 2016
Industry :

Corporate

Service :

Corporate

Type:

News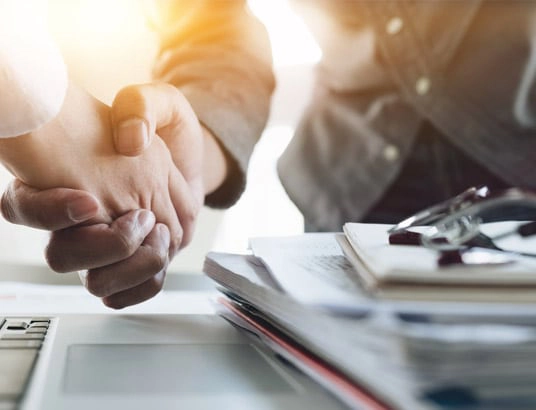 Managing director and chief executive officer of Mumbai-based Blue Star Infotech Sunil Bhatia has officially assumed the role of CEO designate at Infogain.
Bhatia joins the Los Gatos, Calif.-based global business and IT consulting firm following the completion of its acquisition of Blue Star Infotech's IT operations. Infogain announced the acquisition Sept. 29, 2015 (I-W Oct. 14, 2015, http://bit.ly/1QBoqgo) and it was finalized Feb. 1.
Under the agreement, Infogain and Blue Star Infotech are combined under Infogain, and at closing, the combined entity will have close to 4,000 employees and nine delivery locations globally.
"Chrys Capital, a leading private equity firm, played a crucial role in bringing together the two companies with the vision of creating a leading new age digital services platform," Bhatia told India-West in an e-mail. "The PE firm shared the vision with leadership teams of both (Blue Star Infotech) and Infogain to join forces and form a mid-size IT powerhouse."
The merger of the two companies will expand Infogain's digital transformation offerings and add specialized capabilities in the travel, hospitality and healthcare domains, according to Bhatia, who is relocating his family – a wife and two children – from India to the San Francisco Bay Area.
"Apart from strengthening the management team, Blue Star Infotech brings deep solutions knowledge and solution selling approach which would provide opportunity to offer additional services to existing large customers of Infogain," Bhatia added. "The combined entity positions us to gain the critical mass and traction required to deliver large-scale, high-end projects such as our premium managed services projects with team sizes of 100 to 500."
Bhatia, who has an MBA from the Jain Institute of Management, has spent his career working at numerous positions. He has spent time at executive programs at Wharton and INSEAD, as well as worked at IBM and Accenture in the U.S., Singapore and India. He has also spent time with Tech Mahindra prior to the previous four years with Blue Star Infotech.
"As Blue Star Infotech Ltd. is an Indian pubic listed entity, the role gave me an opportunity to understand the nuances of managing a listed entity with quarter pressures and deep understanding of managing business change management in a turnaround situation," Bhatia explained.
With that knowledge, he fully expects to succeed at Infogain.
"The combined platform brings with it more responsibility, enhanced capabilities and bigger opportunities to deliver value to our stakeholders especially our customers and employees," he told India-West.
"We expect the company to grow to half a billion dollars, through organic and inorganic growth within the next five years."
Despite Infogain having a seemingly endless list of possible IT companies to merge with, Bhatia said Blue Star Infotech is an ideal fit for Infogain's vision of creating a leading new age digital service platform.
"The two entities share a common culture of customer centricity," he noted, adding Blue Star Infotech also offers a strong global presence and financial performance. "Both have a diverse customer base and delivery centers without any overlaps; this again enhances the overall value we bring to our customers, employees and other stakeholders."
Bhatia plans to integrate the companies as part of his first line of duties with Infogain to help maximize efficiency.
"My initial top priority will be to ensure smooth integration of Blue Star Infotech as part of Infogain and thereby ensure the well-being of all of our employees and customers," the Indian executive said. "I have always and will continue to maintain regular communication with strategic customers, reaching out to them and meeting them at regular intervals, and I look forward to meeting Infogain's many long-standing and supportive customers."
The Mumbai native added that the companies have identified a set of strategic themes to focus on for the first 18 months following the merger, "laying the groundwork to support our projected growth."
"The finalized plan will include initiatives from a market and customer perspective, a process perspective, and a learning and growth perspective that will enable us to reach our targets," he explained, adding, "In general, I expect we will partner with innovative, high-growth software companies, invest more in R&D and come up with more industry-tailored solutions and frameworks."
"We will intensify our focus on employee training, create opportunities for interesting, challenging projects, and empower our employees to achieve their career development goals," Bhatia added.
While Infogain is a success, the merger opens the door to creating a new and improved company. And that is what Bhatia is hoping to establish in the early going as he transitions into the new role.
"The new Infogain is a customer-centric organization, focusing on customers' unique pain points, aligning with their business strategies, and delivering customized solutions," he toldIndia-West.
Bhatia will maintain the CEO designate role until July 1, when he officially assumes CEO duties as current Infogain CEO and president Kapil Nanda transitions into the post of full-time executive chairman.
The article appeared in India West on March 18, 2016 (http://www.indiawest.com/news/business/infogain-completes-acquisition-of-blue-star-infotech-s-it-operations/article_1bfd2a3c-ed3d-11e5-9dc3-4bd51032b30e.html)