Posted on :

February 12, 2015
Industry :

Corporate

Service :

Corporate

Type:

News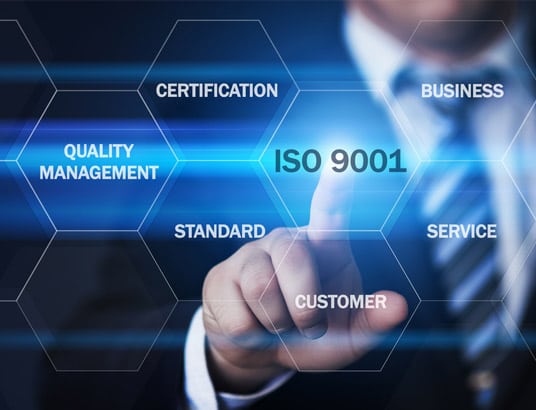 1212 Feb 2015

Los Gatos, CA, February
12, 2015-  Infogain, a leading business and IT consulting firm, is pleased to announce it has obtained (ISO) 27001:2013 certification for both its development centers at Noida. A third-party, independent auditor has examined Infogain's security controls and processes, verifying that Infogain is operating in conjunction with comprehensive ISO 27001:2013 certification standards.
By achieving this certification, Infogain has reinforced its commitment to internationally recognized security management standards for its customers and stakeholders. The ISO 27001 certification demonstrates that organizations have established a framework to their business operations that helps identify, manage, and reduce risks related to information security.
ISO 27001 Certification standard requires Infogain to:
Design and implement information security controls and other forms of risk management to address company and architecture security risks
Monitor and review information security risks, taking into consideration the potential impact of threats and vulnerabilities
Maintain andimprove the risk management process on a continual basis in order to ensure that the information security controls meet Infogain's information security goals Infogain must maintain and manage a rigorous security program that defines management responsibilities and requires internal audits and reviews for recertification. The Information Security Management System (ISMS) required under this standard specifies how Infogain will manage security across the entire spectrum of the company's internal processes.
Commenting on this accreditation Eddie Chandhok, President of Global Delivery Organization and Infogain's Chief Information Security Officer (CISO) said, "Infogain is honored to receive the ISO 27001:2013 certification recognizing that our company follows international best practices for security. This certification reinforces our commitment to our clients and partners that Infogain has achieved the highest standards for security and privacy of their intellectual data." He continued, "Operationally, the improved security measures for both the Noida development centers demonstrate that security is a top priority for Infogain."
Infogain was awarded the certification upon the completion of numerous detailed and extensive audits, performed by TUV NORD, an industry leader in Information Security Management (ISMS) and fully accredited by The International Organization for Standardization. Certification ensures that the best practices of Infogain's organization will be documented, reinforced and improved continuously with time.
About Infogain (www.infogain.com)
Infogain is a leading business and IT consulting firm specializing in business process, architecture design, end-to-end project implementation, and managed services.
With more than 1,600 employees, Infogain has built its industry-specific business consulting and technology solutions to deliver value and competitive advantage to leaders in the Retail, High Tech and Insurance industries. A leader in Oracle (ORCL) applications implementation services, Infogain is headquartered in Silicon Valley, CA and has additional offices in Irvine, Austin, Atlanta, United Kingdom, India, and the Middle East. For more information, visit www.infogain.com.
About ISO
ISO (International Organization for Standardization) is the world's largest developer and publisher of International Standards. ISO is a network of national standards bodies of 166 countries, with a Central Secretariat in Geneva, Switzerland. For more information, visit their website at http://www.iso.org/iso/home.htm