Industry :

Digital and High Technology

Service :

Digital Transformation

Type:

News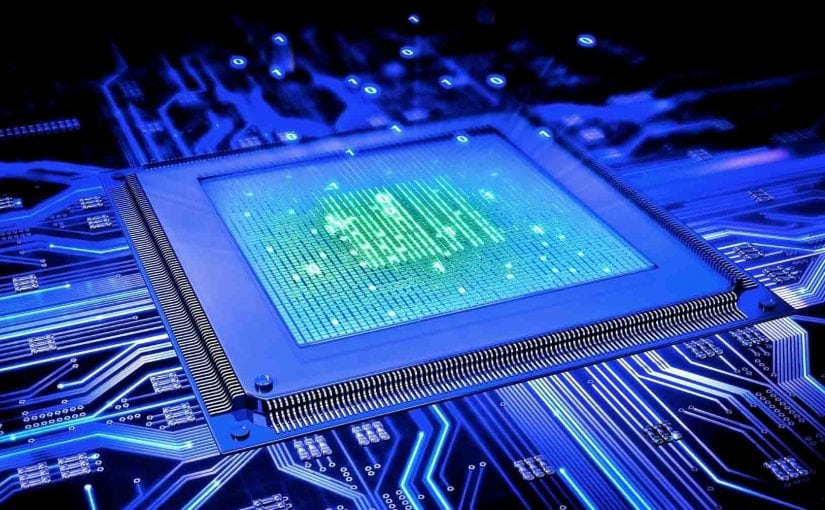 The technology behind Artificial Intelligence (AI) and Machine Learning (ML) has grown tremendously over the past decade and every year contributes fresh capabilities and obligations to the state of the art.
But first, a quick check on terminology: ML is the field of enabling computers to learn from their mistakes, with supervised or unsupervised reinforcement and other kinds of assistance from human beings. AI, in turn, uses ML as one of its techniques to achieve several human-like or human-capable tasks in ways equal to or better than humans.
Popular uses for AI include self-driving vehicles (cars, trucks, busses, and drones), word-recognizing and translating software, step-counters and fitness devices, customer and consumer interface software, etc. Most people have used online cab aggregators and services like Ola and Uber, which employ AI algorithms for many of their processes. Many of us also use personal assistants on our devices such as Siri, Cortana, Alexa, Google Home, etc. to take care of small tasks. At the same time, there exist popular nightmares for AI usage, processes that might hinder humanity, including machines for reconnaissance and warfare, malevolent robots, and invasive surveillance.
In India, there have been attempts to use AI to progress in establishing easy customer interfaces like chatbots, some financial institutions have even made token demonstrations of robotic assistants with very limited usage possibilities. One bank's cheque truncation system uses handwriting recognition in English and some Indian languages, to greatly speed up the process and benefit the bank. Recently the Government of India harnessed the power of AI and data mining to keep track of the black money menace.
The emergence of fiercely competitive e-commerce platforms in India has pushed adoption of AI techniques to the forefront, and has led the trend to become a popular choice for all things digital in India. This has given a boost to measures for enablers such as payment gateways, cards and wallets, loyalty platforms and of course, advertisers.
Agriculture and public policy are expected to make big time use of the predictive power of AI, and have already started doing so in India. AI is majorly being used to predict the best sowing time, for farm management, and to make price predictions. There are muted references to the use of AI in the defence industry, independently and in collaboration with various international agencies.
Various surveys have put the percentage of companies adopting one form or the other of AI in India at somewhere between 20% and 50%, with each figure to be read with several caveats. Typical usage areas appear to be chatbots and process automation.
So what kind of future can be predicted for the usage of AI in India? All of the usage patterns highlighted above are expected to deepen, provided there is a continuing environment of supportive policies and regulation from statutory authorities.
The services industry, including IT, banking and financial services, insurance, is particularly well placed for benefiting from AI. The evolution of natural language and voice-processing capabilities, and application of AI to knowledge management, in particular, will translate to always present, omniscient virtual service agents who are able to respond in a language and manner of the customer's choosing, and are equipped to carry out a large range of customer services without human intervention. They will profile and recommend various choices to the customers that are circumstance appropriate. The technology underlying these capabilities exists already, and the coming year will see the first adopters exhibiting such efficient services. Customer service in India is sometimes an oxymoron, and we hope to see a lot of organizations benefiting from such advances.
While there are many reasons for manufacturing industries to adopt AI, for example, defect reduction, quality control, yield improvement, supply chain coordination, etc. Indian manufacturers are more likely to focus their 2018 plans elsewhere, especially given the push for employment and jobs in this industry.
Healthcare in India has a strong case to consider the efficiency brought about by AI, for example in enabling rapid diagnosis (laboratories), prognosis, prescription and compliance to regimen (TeleHealth), prosthesis (devices). However, given the pressure, statutory frameworks, and policies in India, it is highly unlikely that any of these advances will achieve significant adoption.
The ability of Indian organizations and entities to influence the development of such technologies is considerable. India is the world's IT powerhouse in terms of headcount, and is susceptible to facing the most impact by any services industry disruptions. Unfortunately, investment in such capabilities and skills is very low in India— we severely lagging behind China and US in the field. Policy frameworks intended to support start-ups have so far not reported any AI-related successes, while venture-based investments in seeding such entities remain low, compared to the two powerhouse countries. Between 2014 and 2017, AI start-ups in India raised less than $100 million from venture capitalists as quoted in a recent survey.
The Indian government has announced the establishment of an institute for Artificial Intelligence including Research & Development at Mumbai University in 2018. The recent union budget doubled the allocation of funds towards 'Digital India' initiatives. The emergence of AI into the public for typically involves a large user base which gives rise to new concerns and risks, particularly in areas such as confidentiality, privacy, data quality; areas meant for public policy intervention. Malicious usage of AI technology is also expected to rise, and hopefully public policy will give some thought to frameworks and mechanisms to minimize the impact of such usage.
(Contributor: Ramesh Subramanian, Chief Technology officer, Infogain)