Posted on :

November 3, 2016
Industry :

Healthcare

Service :

Digital Transformation

Type:

News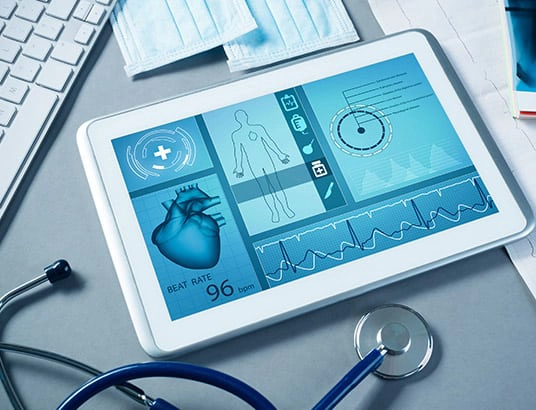 Infogain – Company work system – an overview
Infogain is a global Technology Consulting and Digital Transformation services provider. Acustomer centric organization– offering innovative solutions to deliver successful business outcomes to our customers in the US, Europe, the Middle East, Asia Pacific and India. Infogain offers solutions for the high-tech, retail, insurance, healthcare and travel & hospitality verticals, and specializes in areas such as product engineering, digital services automation, cloud, mobility, testing and business intelligence & analytics.The company has more than 4000 employees and 9 delivery centers globally.
Infogain's expansion plans and future roadmap
The current goal is to establish Infogain as a leader in Digital Transformation space. Digitization is the way to look forward and we can already see changes taking place across all facets of an organization – be it leadership,strategies, client, delivery and management, alliances, solutioning, human capital, sales and marketing, infrastructure and quality.With our focus on our current services and verticals, we will continue to strengthen our offerings particularly in the digital space. We will also continue to be a customer centric organization– offering more innovations in solutions and delivery.
Digitization of Healthcare industry
Digital is reshaping healthcare delivery in India. Today both private players as well as government departments are recognizing the importance of efficient patient engagement and clinical proficiency in Healthcare. Globally patients and providers alike are getting comfortable using digital networks/ services, in India albeit some unique challenges in terms of demographics and infrastructure remain. This is where digitization is now assisting in creating new healthcare models specific to suit these requirements leveraging technologies like mobile, social, cloud, analytics, and the internet of things.
According to a Gartner report Healthcare providers in India are expected to spend $1.2 billion (USD) on IT products and services in 2016, which includes spending by healthcare providers on internal services, software, IT services, data centre systems, devices and telecom services. We feel that big data will definitely change the way healthcare is delivered by creating collaborations and virtual platforms will help reduce healthcare costs and improve the quality of care.
How & Why Oracle based solutions, data Analytics, cloud computing etc. are the new trendsetters today, especially in the field of Healthcare.
Digital health is not only improving patient care, but also the entire customer experience, which is increasingly important as consumers take a retail approach towards healthcare. Smart communication devices are helping healthcare providers and patients monitor and manage illness, treatment and recovery. Oracle has a strong presence in healthcare industry with technology and applications developed to meet the specific needs of providers, patients and payers. The company offers comprehensive suite of solutions and products for better collaboration and quality patient care, which includes multiple solutions from Accounting, Health Information Exchange, Patient Data Management, Cloud framework to Predictive Analytics and BI.
New technology development in Health Insurance and Healthcare sector
The healthcare industry business model is continuously evolving. Some of the challenges that this sector is facing today arise due to inflexible, expensive and obsolete legacy IT systems and a lack of updated business and operating model relevant to the customer. Some of the key solutions that are driving this sector today are Digital Health, Pharmacy Solutions, Claims Management,Clinical Trial Solutions, EDI Modernisation, and Point-of-Sale Technology, along with focused development of technology services like Agile IT, Legacy Modernization, Digital Insurance, Knowledge Management, Data Warehouse & Analytics and UX—User Experience.