Posted on :

November 3, 2016
Industry :

Human Resource

Service :

Human Resource

Type:

News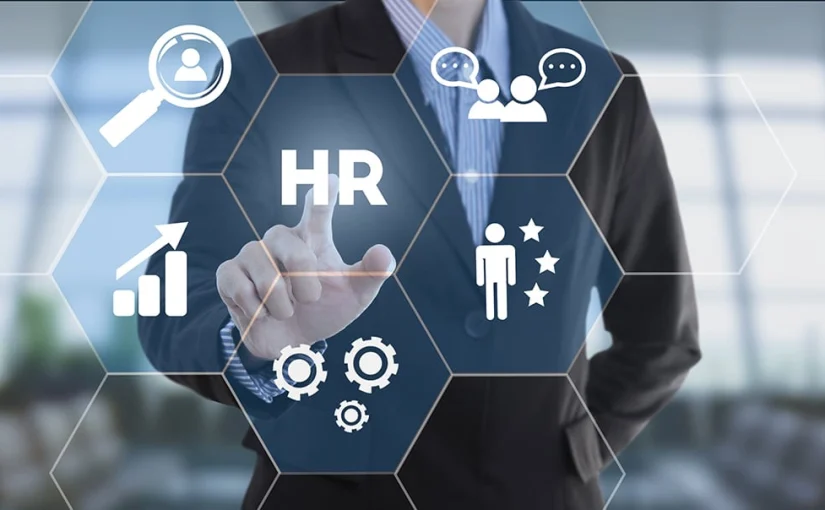 By Anupam Jauhari, Vice President- HR, Infogain
Headquartered in the U.S., Infogain is the global business oriented IT consulting provider of front-end, customer-facing technologies, processes and applications, leading to a more efficient and streamlined customer experience
The role of social media and technological advancements in the Human Resource Department deserve a special mention in today's world as they are instrumental in providing an elevating employee experience. Considering the benefits of technological advancements, HR departments too are playing a transformational role by designing a dynamic HR agenda for generating positive business outcomes. In other words, HR departments these days are compelled to undergo a digital makeover in order to keep pace with advanced technology so as to make the HR processes speedy and transparent.
Benefits of Technology in HR
As per industry experts, 69 percent of HR firms are adopting cloud technology for integrating HR, payroll, and attendance records. By the year 2018, cloud-based SaaS products will account for almost 50% of software market. Technological Advancements in the HR sector drives greater agility, reduces cost, and eliminates dependency on IT. Moreover they are user-friendly and can be upgraded easily. While technology plays a critical role in enabling the transformation of HR, it depends a lot on how HR leaders are effectively using technology to drive more business relevant conversation with line managers.
Some of the crucial functions that technological advancements perform in the recruitment arena are as follows:
Recruitment technology: HR firms are deploying recruitment technology to access online resumes of potential candidates. At the same time, they count on data analytics for choosing the ideal sourcing channel for hunting new employees.
Developing rapport with prospective candidates:  Recruitment technology helps the HR department to be in constant touch with potential candidates. This enables the HR firm to understand if the candidate is interested in a particular job or a particular organization. At the same time, this helps the candidates to understand the work culture of the organization, thus helping both the candidate and the HR firm to comprehend each other's competencies.
Mobile technology:  The new era of millennials is compelling HR firms to adopt mobile technology for recruiting candidates as the life of millennials revolve around their smartphones and they prefer spending  at least 14.5 hours on their smartphones each day. This is the reason why certain organizations have come up with mobile recruitment apps that help recruiters and candidates connect with each other on the basis of their location.
Enables the Execution of Business Plans with Better Accuracy:  Technology plays a key role in fortifying the strategic side of Human Resource.  Recruitment technology empowers HR firms to go beyond personnel management so that they can contribute to business execution.
Improves Internal Processes to Provide Candidates with A Better Experience:  HR technology helps in eliminating the hassles of record-keeping by accelerating the HR process. It assists recruiters to function in a speedy manner so as to add to their efficiency. By adopting HR technology, HR firms can now give timely feedback to their candidates instead of spending time on maintaining HR records manually.
HR technology provides employees with an enriching experience by:
Enhancing communication with employees;
 Doing away with manual timekeeping;
Ensuring accuracy of payroll and HR records;
Enabling supervisors to provide instantaneous feedback about employees; and
Providing employees with trouble-free access to significant information.
Recruitment Procedure Going Social
HR technology has enabled the recruitment proves to focus more on quality recruiting; whereas Social Media empowers the HR to understand the professional skills and background of a candidate by screening their social profiles on LinkedIn, Facebook or Twitter. The social portfolio of a candidate is considered more genuine than a plain resume because social profiles demonstrate the capability of a candidate in the best possible manner.  Thus, social media is considered as an influential HR tool that drives the growth of an organization.
Digital channels and social media platforms today holds the topmost spot as the most preferred recruitment platform as HR companies aim to touch base with a wider and highly proficient talent base.  Thus, Human Resource departments are increasingly using social media platform for the purpose of communicating, branding, promotional activities, learning, development, and using analytics for workforce planning.  By implementing technological solutions, HR departments are successfully enhancing their efficiencies as well as productivity besides improving employee experience and employee satisfaction.
Social Media Enriching Employee Experience
With the advent of the internet and smartphones, candidates' outlook has also undergone a sea-change.  By making use of social media platforms such as Facebook, LinkedIn, Twitter, etc., the modern candidate expects the recruitment procedure of organizations to be easy and hassle free.  Thus, HR firms are taking all possible measures to create a social media policy to provide employees with a comprehensive picture of the brand.
Besides facilitating a healthy communication between employees and employers, social media enables organizations to turn their employees as their brand ambassadors. Since your employees understand your organization thoroughly and trust your business objectives, they would like to share their positive views about the organization with the world.
Social media updates posted by the employees of a company can reach out to more audiences compared to the updates shared by company's social page. This no doubt, has a strong implication for organizations that authorize their employees to turn into their advocates on social media platforms.
This is how social media and technology are revolutionizing the HR Department. Slowly and steadily the trend of adopting technology and social media platform in HR Department is gaining momentum. Today, every department in an organization be it Sales, Finance or Customer Services is using technology to be more efficient and to improve the bottom line of the business. Technology is being used in an interesting way for better business results – to improve sales, provide better customer service, and improve employee performance. HR is not an exception and need to transform to align with the business need and deliver better results. Though many recruiters today have been playing a passive role in recruitment by hunting candidates on the basis of keywords and available resumes, the day is not far when emerging technologies along with a solid social media strategy will completely transform the role of HR Department by empowering them to identify the most deserving talent and recruit the right candidate for the right position in an organization.