Posted on :

April 12, 2021
Industry :

Corporate

Service :

Corporate

Type:

News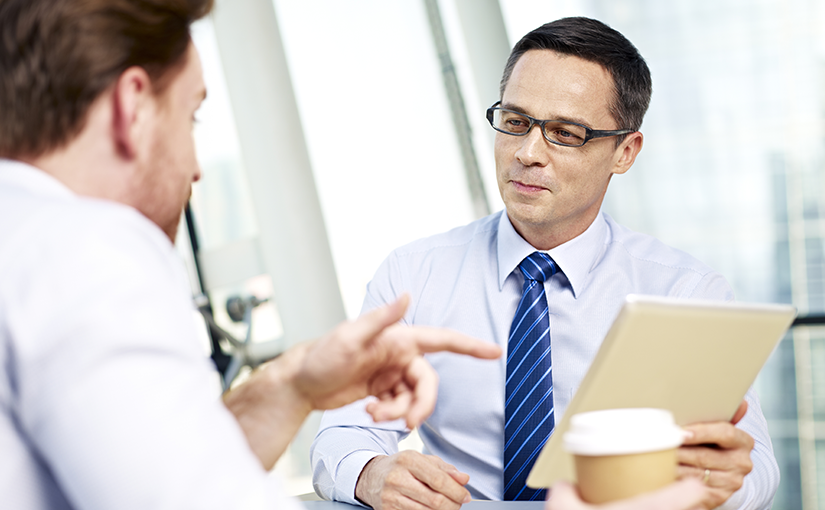 The following interview with our Chief People Officer, Rajiv Naithani, published in ETHRWorld on April 8th, 2021. Follow this link to view the original article.
We have always associated appraisal policy with monetary rewards. However, industry experts think it's not the trend anymore. The post-pandemic world has witnessed a lot more emphasis on delivering a positive employee experience that encompasses every aspect of the workforce participation in the company.
ETHRWorld interacted with industry leaders in the SaaS industry who are leading and driving the change in regard to employee appraisal policy, among others.
Appraisal policy beyond the obvious compensation parameter
Arun Dinakar Rao, Chief People Officer, Birlasoft, finds the appraisal policy to be far beyond just monetary rewards, which are just one of the outcomes of a fair effort and emotion-intensive process.
And yes, Rao does believe that the industry can bring in a positive employee experience as part of this process too.
"For starters, employees cherish feedback and organisations, through their managers, can ensure that people get timely and actionable feedback. With so much technology available today, one could also look at a multi-basket response to an otherwise linear salary review exercise," he explained.
Learning points, which employees could invest in their skill upgrades, could be one such option, he added.
Experts say the new normal, post the pandemic, had reiterated that employee experience or employee delight would determine the longevity or retention of critical talent for organisations.
For Remadevi Thottathil, CHRO, Bahwan CyberTek, this aspect is beyond the obvious compensation parameter.
"Employees are looking for a holistic experience which ranges from comprehensive healthcare for self and family, career growth, competency development opportunity etc to name a few," she said.
Rajiv Naithani, Chief People Officer, Infogain, is a firm believer in looking at appraisal from its core meaning perspective, i.e. assessment.
"We normally mix appraisal with the rewards. It surely serves as input to reward but is not the only variable impacting the same," he said.
He suggests the first important thing is to differentiate between the two. Every employee is hired to perform a job and a specific remuneration is paid out to him/her for performing the job. What is important is to have regular checkpoints as dialogues to let the person know how the person did in a form of feedback and what are the expectations way forward as feed-forward, he opined.
"We need to make the dialogue process to be a constructive, two-way and respectful conversation. This should be very focussed and holistic," he added.

HR practitioners are customising OKR models
Since the pandemic hit us, giving way to after products such as remote work, there are some changes expected to be seen regarding KPIs, compensation evaluation and another measurement in the near future.
Sushant Patnaik, Head - HR, Aeris Communications, opines that human resources have been constantly evolving with the changing times.
"Trends like offering employees the flexibility to tailor total compensation packages, almost like an à la carte model, and putting increased emphasis on mental and physical wellbeing, help in balancing a positive employee outlook," he said.
Similarly, Thottathil, Bahwan CyberTek, propounds that the criticality, availability, and competency levels would be the decision points for the compensation decisions.
"From the annual KRA/KPI setting and annual appraisal, the paradigm is shifting to continuous performance management where we do the course correction on an ongoing mode. HR practitioners are customising the Balance scorecard and OKR models for respective organisations to address this," she asserted.
According to Naithani, Infogain, the agility and speed to value have been driving the differentiator for companies to be successful in this competitive environment.
This also means that companies cannot rely on a year-long performance-based process.
He said KPIs need to be broken based on quarter, and in some cases by month, to track the performance. "In certain cases, appraisal and performance assessment has to be completed once the project is completed irrespective of any cycle," he added.
Traditional HR practice isn't becoming extinct anytime soon
According to Rao, Birlasoft, Performance Management is a traditional HR practice and it isn't becoming extinct anytime soon. But he believes the way one approaches performance evaluation is surely undergoing dramatic changes.
"I feel technology and data-based feedback is going to be the future. Also, continuous feedback using AI/ML would become a reality, where sentiment analysis could create feedback themes for people," he said.
Reiterating the same, Naithani said it is all driven based on organisational and HR maturity.
"Besides, some level of change would be observed by companies around this process who are slow in adopting emerging HR technologies around performance evaluation. Some process or simple steps based tools will still be popular among companies," he added.
Supporting the massive ongoing change drive, Thottathil, Bahwan CyberTek, said almost all HR performance tools are equipped now to handle the dynamic performance.
"Any processes, not only HR but any organisational processes, which are not modified to accommodate the new normal would become extinct," she added.