Posted on :

April 30, 2020
Industry :

Life Sciences

Service :

Azure Cloud App Engineering

Type:

Case Studies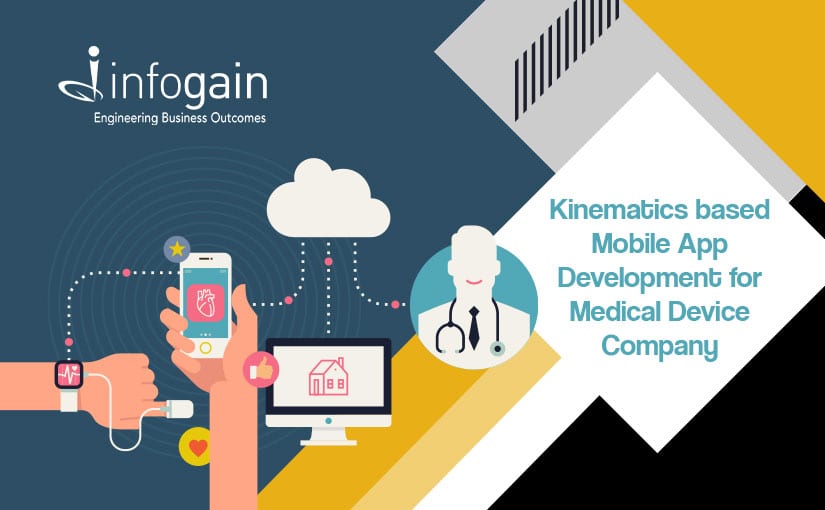 Download Now
Client Background:
Our client has over 20 years of orthopedic design and manufacturing experience, providing proven and reliable total joint implants and instruments to the global market. Located in northern California, the client specializes in high-quality manufacturing of hip and knee implants, with a reputation for performance and reliability. Their focus also remains on patient care and clinician relationship
Business Challenges:
Tracking patient rehabilitation post-knee-joint-replacement-surgery was a manual exercise, with no real time alternative to help patients & doctors to know their program details, exercise plans, weekly rehab progress reports, and pain scores. This also hindered useful data & analytics that could be collected, related to the postoperative range of motion and rehabilitation.
The client approached Infogain to design and develop a mobile application for patients (PAT App) & doctors (HP App) to track and access real-time data related to kinematics of the knee or hip. The application would push this data to a server-side database residing on the Cloud, sending back analysis to the applications for the patients and doctors to use.
Download the case study to read about Infogain's approach to resolve these challenges and benefits that resulted from it.