Posted on :

March 2, 2023
Industry :

Corporate

Service :

Data & Insights

Type: Blog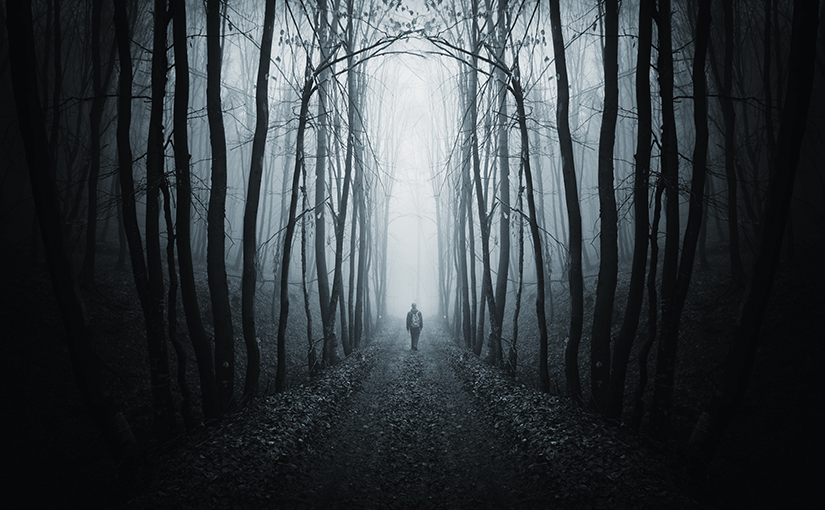 2022 saw businesses emerge from pandemic footing, only to be greeted with predictions of an impending recession. That economic anxiety will likely continue this year.
Google, Tesla, Twitter, Uber, Spotify, Apple, and Microsoft have paused hiring or reduced manpower. Some analysts see companies often considered 'invincible' such as Apple and Amazon will also feel the effects of the economic slowdown.
Covid proved businesses can adapt and thrive during tough circumstances. Technology helped organizations then and can again. An organization's leaders may believe reducing their technology spend will save costs, but it may have the opposite result. Instead, leaders should explore and adopt technologies that help cut costs and make their organizations more efficient.
The best advice to businesses would be to automate procedures, cut costs, detect data risks better, and focus on offering the best customer experience to drive growth. Innovative technologies and solutions maximize revenue and minimize risks during adverse times. In 2023 technology can help play a major role in helping organizations to emerge stronger after a potential downturn. Even in times of market instability, recession and other unprecedented events, businesses can stay ahead of the competition by managing their tech stack productively. With a smart approach that includes cloud services, data, and application modernization services, it is easy to make technology a winner in any organization.
Gartner1 advises "Investing in the right digital initiatives at the right cost can blunt the negative effects of economic pressures in the short term and build long-term competitive advantage."
So, focus on the following areas:
Create a solid risk mitigation plan.
Adjust business and technology strategies to suit the situation.
Identify cost-saving measures.
Spot investment opportunities to revamp, diversify, and remain strong in the market
Sharpen focus on profitable areas of product or service development.
The formula for recession-proofing: cloud + data + apps
It is wise to be prepared for anything with a mix of digital tools and planned initiatives. A "triple squeeze" of inflation, scarcity of skilled workers, and supply chain problems may intimidate even fearless leaders and rock-solid businesses.
At a time when investments in technology such as cloud, analytics, AI, ML, and IoT might not seem like a priority, it will indeed be a prudent decision, transforming their operations in the long run.
These strategies are a boon for any organization and create value during a recession:
Cloud-first strategy along with legacy modernization strategies that supplement organizations to transform and become more agile and scalable.
Data modernization with data-led insights to enhance customer loyalty and retention.
Application modernization to help improve end-user experience and customer satisfaction
1: A need for cloud-first strategy and legacy modernization
Every organization that aims to become more agile and build on its successes will realize the importance of cloud migration. It reduces infrastructure, maintenance, and personnel spending while transforming the organization to become more flexible, reliable, and scalable.
Benefits of cloud migration:
Flexible pricing reduce costs by paying only for the services used
Complete solutions that avoid large capital investments in security and maintenance.
Performance enhancements expediate innovation delivering faster results.
The simplified IT stack enjoys a higher level of security.
2: Data improves customer loyalty and retention
Modernized databases — especially relevant for unstructured data like notes, images, recordings, and social media records, — build a shield against recession. It is not just about storing your assets in a digital locker, but also optimizing operations through analytical software, relevant data governance tools and enhanced security solutions. Smart data unlocks unseen details about customers and can drive personalized and custom-made services to suit their needs. Those bespoke services retain customers and increase brand loyalty.
Benefits of data modernization services:
Make data more easily available and understandable to revamp decision-making.
Reduce data storage costs and eliminate risk of errors in data.
Enhance security and multiply customer confidence.
Sample data modernization use cases:
Understand and identify the target audience.
Propose customized services and build products for specific needs with data to identify preferences.
Suggest sales, incentives and offers tailored to individual customer needs.
3: Digital transformation through application modernization
Having simple, easy-to-use, and informative applications can go a long way in building happy users. This straightforward process updates legacy applications to implement technologies and ensures future-proof, intuitive devices for your users. Many companies swear by using application modernization services, and industry — and your competitors' — adoption will increase in the coming years. Businesses can run smoothly, even during uncertain times, with an adaptive philosophy that is consistently looking or and employing upgrades.
Benefits of application modernization services:
Intuitive user interfaces boost customer experience and satisfaction.
Expands the current business and opens new potential revenue streams.
Use innovative software technology to refine business, end user efficiency and efforts optimization
Secure tools and that reduce threats enhance user trust.
From boosting productivity and improving customer relationships, to easing pressure on resources and management, there are many benefits of implementing technology which helps meet the challenges of tough times.
Infogain excels in offering specialized services which enhance ROI and act as a guard against any global economic turmoil. We offer best practices in:
Cloud optimization
Hyperscalers like AWS, Azure, and GCP form the backbone for datacenter, legacy applications, and legacy data migration, and offer elasticity with freedom of serverless edge computing, powered by security and automation infused at each layer. Infogain specializes in establishing services like migration workload, modernization, 'living at cloud' and sustainability in the hyperscaler or cloud through Nimble, Agile, FinOps or hybrid approaches.
With our end-to-end assistance, customers can select the right hyperscalers based on their specifics and parameters and build a solid migration and modernization roadmap. We also help optimize cloud service costs through FinOps best practices. Our practices comprise of highly skilled architects and engineers, Cloud Infra & Managed AIOps Practices, Serverless, Observability & SRE with FinOps, and Cloud CoEs.
We have helped companies navigate the challenges of the COVID-19 and post-COVID-19 times and meet their digital transformation goals using cloud economics, i.e., managing their costs and generating positive ROI.
We offer best practices in application and database modernization with cloud-native apps
With the data migrated to cloud or other proof of concepts, the next step is modernizing legacy applications and legacy data. The right strategy and distributed designs are required while leveraging cloud native solutions to avoid adding complexity. For caching layer for applications and proper data accessibility from data lake (hot, warm, and cold), it is necessary to have the right ETL/streaming cloud-native services or data sync-up.
With Infogain's software engineering expertise, it is possible to customize enterprise architecture as well as create a strategy to help build smart applications. Infogain has empowered its clients to form a CoE for designing low-code/no-code serverless applications. It has also helped in software engineering democratization, wherein an individual with little or no coding skill can build the app and discontinue once the usage is over. With cloud/platform/architectural innovations, app development practices and cloud-native development, Infogain helps increase speed, quality, and productivity for its clients.
In a nutshell, at Infogain, we:
Leverage the advantage of 'low code/no code' software engineering practice
Apply CoE models that are offered 'as a service' and led by design thinking, full-stack, and no-shore
Utilize Agile and DevSecOps powered by multi-cloud or hybrid hyperscaler platform with AI/ML/Hyper automation infused at every level and FinOps and optimization throughout
We will execute for you
Harness the power of technology to reinvent your business, create value and ensure business continuity even during tough times. Let Infogain be your trusted partner in helping you scale your business and manage turmoil with ease. Contact us today.
Citations
Solanki,

 Sanil. Bant, Alexander. 9 Winning Actions to Take as Recession Threatens. Gartner July 13 2022, https://www.gartner.com/en/articles/9-winning-actions-to-take-as-recession-threatens