Posted on :

January 20, 2021
Industry :

Corporate

Service :

Data & Insights

Type: Blog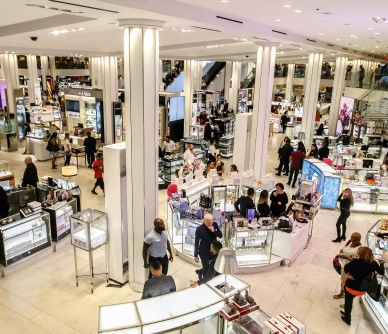 The first-ever, all-digital CES 2021 wrapped up on January 14th after four days of breakthrough technology announcements and virtual experiences from leading providers and newcomers alike.
"CES showed how the pandemic accelerated the arc of innovation and illustrated the resilience and innovative spirit of our industry", said Gary Shapiro, president, and CEO of the Consumer Technology Association (CTA)®, which produces the event. "From the latest innovations for the home and entertainment, and advances in 5G, vehicle technology, AI and digital health, the technologies at CES 2021 will pave the way for a brighter tomorrow." Almost 2000 companies launched products during the all-digital CES 2021, including nearly 700 startups from 37 countries. Many of the products launched this year benefitted a variety of industry sectors. Here are some examples:
AI-Powered Disinfecting Robots for Workplace Safety
A safer workplace and navigating the new normal were definitely a theme of CES 2021. Both LG and lesser-known UBTech, a developer of intelligent humanoid robotics with AI technologies, launched a UV-C disinfecting robot. LG's device has a built-in motion sensor that shuts it off when people are around, and it is meant for restaurants, corporate offices, and retail stores. It can navigate around tables, chairs, and other furniture by itself, generally disinfecting a room's touchable surfaces in up to 30 minutes. UBTech's robots are already available and have disinfection capabilities with 99.9% accuracy.
AI-Powered Housekeeping Robots
Since a majority of us are working from home, we need an extra hand. Bot Handy, an AI-Powered Robot from Samsung, can pick up laundry, load the dishwasher, set the table, pour wine, and even bring you a drink. The robot is still in development but will be able to recognize objects using a camera and AI.
Sebastian Seung, president of Samsung Research, said that the bot is meant to be "an extension of you in the kitchen, living room, and anywhere else you may need an extra hand in your home". The robot will be able to assess the material that different objects are made of so that it'll grab them with the right amount of force. It's also supposed to be able to handle objects of varying sizes, weights, and shapes.
Samsung has also launched robotic assistants, Bot Care and JetBot 90 AI+, equipped with LiDAR sensor technology and AI capabilities. With AI-enhanced object-recognition technology, the robots can work out distance and precise location coordinates to perform a task efficiently.
Healthcare Innovations
The AT-Patch from ATsens, one of the winners of the CES Innovation Awards, is an EKG Measurement system that provides up to 14-day uninterrupted ambulatory cardiac monitoring that helps doctors diagnose any heart disease more accurately. With a proprietary biosensor chipset, AT-Patch shows an accurate signal. The patch is showerproof and enables users to see their live ECG signal on the smartphone. An innovative SW algorithm allows physicians to analyze long-term data in a short time with high accuracy.
Physical Therapy
The pandemic has put an abrupt halt to a great deal of noncritical, in-person care, including physical therapy and rehab essential to assisting and maintaining mobility for a wide range of patients, H-Robotics has filled in that gap with Rebless, a robotic machine that serves as a stand-in for a physical therapist and can be used by patients at home.
Industry experts weigh in on technology trends
In addition to the many innovative products that were launched and demonstrated, industry leaders shared updates and predicted trends going forward:
Hans Vestberg, chairman and CEO of Verizon, demonstrated the immersive 5G experience across sports, education, connected communities, and live music. He also announced partnerships with the NFL, UPS, Live Nation Clubs and Theaters, The Met, and the Smithsonian.
Mary Barra, chairman, and CEO of General Motors (GM), launched new product lines from GM, including the Cadillac eVTOL, a concept air taxi. GM also announced the launch of a new business unit devoted to electrifying the goods delivery market.
Dr. Lisa Su, president and CEO of AMD, introduced new Ryzen 5000 series mobile processors with two categories – the H-series, for laptops intended for gaming and content creation, and the U-series, for ultraportable notebooks.
Corie Barry, CEO of Best Buy, shared how the company shifted during the pandemic and put the customer in control of buying, whether from home, curbside or in person.
Doug McMillon, CEO of Walmart, discussed ways 5G, AI and robotics will change the business, how Walmart pivoted to keep employees healthy and customers satisfied, and the company's commitment to diversity and inclusion.
Brad Smith, president of Microsoft, gave his vision on ensuring cybersecurity and customer privacy protection and discussed the tech industry's responsibility to exercise our conscience.
Not sure how or if AI can make a difference today? Infogain can work with you to identify a project, set metrics for success, and design & implement a pilot. Contact an AI Specialist here.
For questions and comments, or to speak to an expert, contact us
here
.