Posted on :

September 21, 2020
Industry :

Corporate

Service :

Digital Transformation Consulting

Type: Blog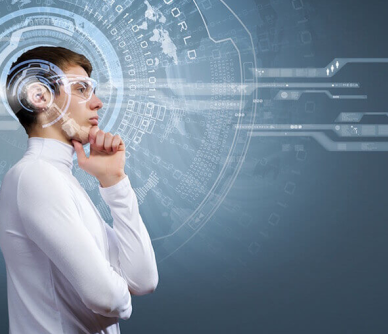 Infogain, in association with Automation Anywhere, hosted Intelligent Automation: Building Process Excellence and Enterprise Agility on August 13th. In this virtual event, participants learned actionable strategies on leveraging intelligent automation in their organizations. The event resonated with attendees as they search for a successful transition to a post-pandemic environment with the help of automation.
The panelists, Ken Mertzel of Automation Anywhere, RPA practitioner from Fortune 50 courier delivery services company, and Radhakrishnan R of Infogain, discussed their insights on automation trends, successful use cases, and implementation of best practices. Most of all, the event answered the frequently asked questions about automation and provided strategies for how to get started.
Here are key takeaways from the event:
Ken Mertzel, Global Industry Leader - Financial services, Automation Anywhere
Ken talked about how technology is evolving and being used in the current COVID environment. The pandemic has affected business operations, and companies are focusing on developing and managing a digital workforce leveraging technology and data to provide real-time insights and strategies to scale automation efforts. Robotic Process Automation bots are a Digital Workforce that can interact with any system or application the same way you do—everything from copy-paste to correcting data to making calculations. So there's no need to change underlying business systems or applications, or any part of existing business processes to automate.
While most companies had automation efforts underway before the pandemic, now they are looking for ways to accelerate those efforts and best utilize their employees and their limited resources for high-value work. Companies are increasingly using robotic process automation to implement key processes in a fraction of the time that traditional automation that might take.
Key critical features of an automation platform include:
Process discovery tools such as Automation Anywhere's Discovery Bot that help identify what needs to be automated.
The ability to accessing and structure data with technologies such as ML and computer vision.
Smart analytics to uncover true business insights. How is your business performing, given all the data that's flowing through your systems?
Ken highlighted the many benefits of RPA, including error reduction, increased compliance, and audit savings. In the grander scheme, RPA also provides incremental revenue opportunities, freeing resources to focus on process improvements, and value-added work.
From Financial Services & RPA at Fortune 50 courier delivery services company
One of our speakers shared insights from his company's automation journey. The Fortune 50 courier delivery services company has 15,000 employees, 2000 locations, and numerous back-office functions and opportunities for automation. Getting RPA underway was a challenge as team members across the organization tried to build capabilities in their spare time. The initial bots were clunky, and they realized that a better strategy was to formalize the way they were built. He formed an RPA Center of Excellence (CoE) with team members who understood coding best practices, who had time to dedicate and build things on a reasonable timeline.
Lessons learned
Turning vision into reality was of a logistical challenge. They had to figure out as a company how to build reliable bots that don't break.
If you can't build bots that can't run on their own, then you can't do this—there is no way going to scale. All you'll do is fix bots all day. The team discarded many bots but kept the concept and rebuilt them down the line. "It was a major waste of time and we learned that building them right the first time is key." Learning and investing in the knowledge to build bots correctly is very important. Finding tech-savvy people who are driven to solve the problem with whatever they have in front of them is critical.
A third of the overall automation effort comes from the actual development, all the rest is in figuring out the processes.
Instead of just automating little things, think about how to transform teams. How do we become a business transformation team?
Radhakrishnan R, Head of Hyperautomation Practice, Infogain
RK provided a view of how companies can make and automation engagement more successful. He shared lessons learned from an Infogain hyperautomation use case in partnership with Automation Anywhere and Google that involved deploying one of the first Automation Anywhere RPA bots on Google Cloud for a disruptive vacation marketplace.
Radhakrishnan shared takeaways from this and other projects:
Don't go automate bots in a vacuum. Instead, look at the process ensure it is stable. If not, drive business process discussions and improvements to stabilize the process first.
Look at automation holistically. Don't take an approach where it's either RPA or a technology. Automation needs to achieve a business outcome.
If you're looking to automate three or four processes, you're not making effective use of automation.
Develop a plan to get started:

Put together an automation blueprint—a Center of Excellence (CoE), which helps you helps you define the governance model, an operating model, and helps you measure success.
Upgrade the skills of your staff with talent augmentations strategies
Develop a demand and program management framework to identify the right processes for automation.
Create a pipeline so that you can have the momentum of automation across your organization.
Put the right developer and best practices into place as you build your automation platform.
Focus on and build a platform for scale. As you build it, develop and use your own toolkit to make sure that your engagement and success.
Focus on and build a platform for scale. You need to have the right approach methodology, your toolkit, to make sure that your engagement and success.
Determine which processes that you can generate as part of your demand generation program. Start small and de sure to automate the right processes.
Conclusion
At Infogain, automation is more than just about technology. Infogain has managed company-wide RPA programs at billion-dollar companies. We deliver performance transformation through the integration of multiple automation toolsets, processes, and technologies.
For questions and comments, or to speak to an expert, contact us
here
.