Posted on :

June 14, 2018
Industry :

Retail

Service :

Data & Insights

Type: Blog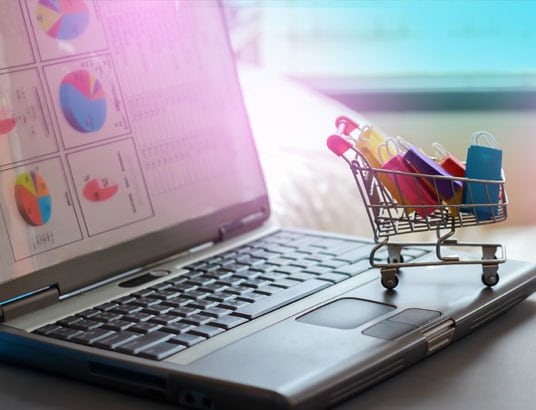 How Infogain developed a Loyalty Model of our own
Are you an iPhone or Android person? Do you swear by Coke over Pepsi? Mac or PC?
What was it that made you choose one over the other?
Customer Loyalty is all about turning satisfied customers into brand advocates, to achieve this, it is critical to strengthen the bond with customers and it is necessary to compel customers to participate in loyalty programs—most commonly through the use of credit cards that provide rewards and incentives for the amount of money you spend.
Loyalty Analytics
Loyalty Analytics has become a significant area of study. Rewards programs that are solely based on discount economies can chip away at profitability, especially when they are not aligned with customer preference and needs.
According to a 2009 study published in the Journal of Brand Management, there is a three-dimensional approach for auditing brand loyalty:
Behavior loyalty: A consumer prefers to buy certain brand and continue to purchase that brand and earns points toward discounts. A model based on behavior alone inflates price sensitivities.
Cognitive loyalty:  A consumer is conditioned to buy a brand with reduced sensitivity to the price and will even pay a premium for their preferred brand.  Cognitive Loyalty is linked to perceived quality of certain features which the customer feels is more advantageous than competition. (Think Mac vs. PC)
Attitudinal loyalty involves brand intimacy. A consumer acts as a brand ambassador by referring the brand on social media. Attitudinal loyalty is non-transactional in nature, as brand ambassadors expect to be rewarded for their non–purchase actions such as referrals on Facebook, Twitter and other social media outlets.
When Loyalty Models fall short
Infogain was contacted by a large conglomerate which operates Retail, Insurance, Loyalty and other business lines. A Loyalty program for an Oil & Gas – Distribution & Marketing company
was not paying off, as customers were not using points from the program to re-purchase fuel. The program became a cost center rather than being a profit center.
Infogain studied the Amex Membership Milestones program which had experienced a similar problem. They had launched the Milestones program due to competition pressure—not desired customer behavior. The Milestone membership program also turned into a cost center rather than being a profit center. When Amex understood the link between rewards and desired customer behavior, it began encouraging profitable customer behavior, including referrals and social sharing.
The Infogain Loyalty Model
The Infogain Loyalty model addresses behavioral, cognitive and attitudinal motivators and will reduce churn and increase repeat purchase. In order to convert a rewards program center into a profit center from being a cost center, it is critical to link rewards with desired behavior:
A person who repurchases a product regularly by redeeming points is behaviorally loyal
A customer who is ready to pay a premium price for product exhibits cognitive loyalty
A person who is happy about the product and refers the product to others exhibits attitudinal loyalty
Infogain suggests a Fixed Effects Model to measure the impact of past loyalty programs and to capture the differences that exists in locations, thereby reducing the location bias. Infogain set the dependent variable as "Profit  Ratio" and borrowing the concept of linking the rewards to desired behavior from the Amex Case:
Profit Ratio = Revenue earned from re-purchase / Cost of loyalty and rewards. Profit ratio should be greater than 1 for profits, at 1 there is a Break Even Point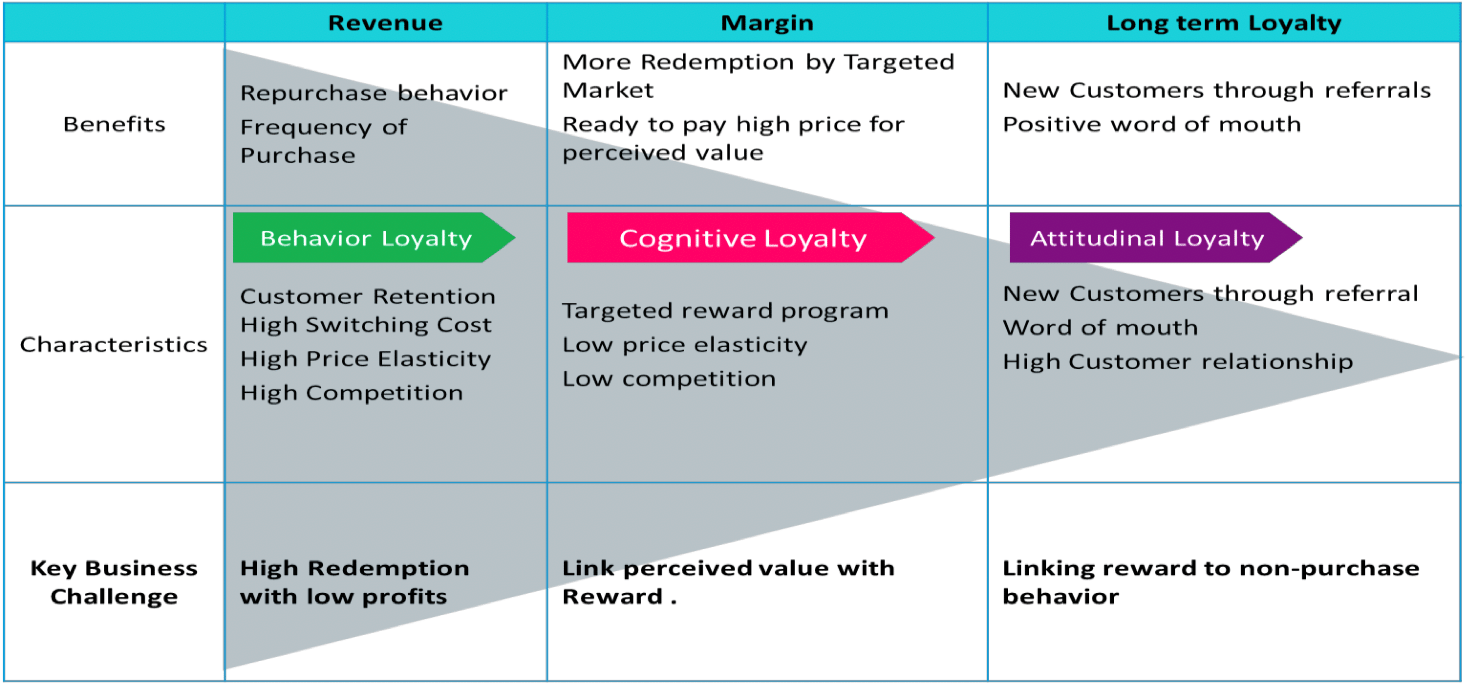 How Infogain's Customer Loyalty Model increased the repeat purchase ratio of the Oil & Gas – Distribution & Marketing company
It is difficult to measure cognitive loyalty. If the customer is ready to pay a higher price for the fuel at the oil and gas company, they will not worry about accumulating points there.
The perceived value – cognitive loyalty could be anything from:
1. Employee quality and delight
2. Car wash or other facilities available in the station
3. Ambience
4. Other products like Techron
Conclusion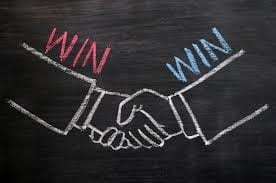 Loyalty Programs should be a win-win proposition.
The value created should always exceed the costs created on a balance sheet, and companies should understand the links between value created for customer and value created for company, else profits will only be illusory and cost will be real.
Loyalty is not only concerned with rewarding customers with personalized offers through loyalty programs, but also with turning satisfied customers into successful brand advocates.
To learn more about the Infogain Loyalty Models, contact analytics@infogain.com.
About Infogain
Infogain is a global business oriented IT consulting provider of front-end, customer-facing technologies, processes and applications, leading to a more efficient and streamlined customer experience. We want our clients' interactions with their customers to be fast, efficient, and cost effective.
With close to 4,000 employees in the United States, India, the Middle East, U.K., Singapore and Malaysia, we service 5 of the world's largest 50 companies, and 24 of the Fortune 500. we have million-dollar engagements with over 25 customers, many of which have been with us for 5 years or more.