Posted on :

March 24, 2021
Industry :

Automotive

Service :

Customer Intelligence

Type: Blog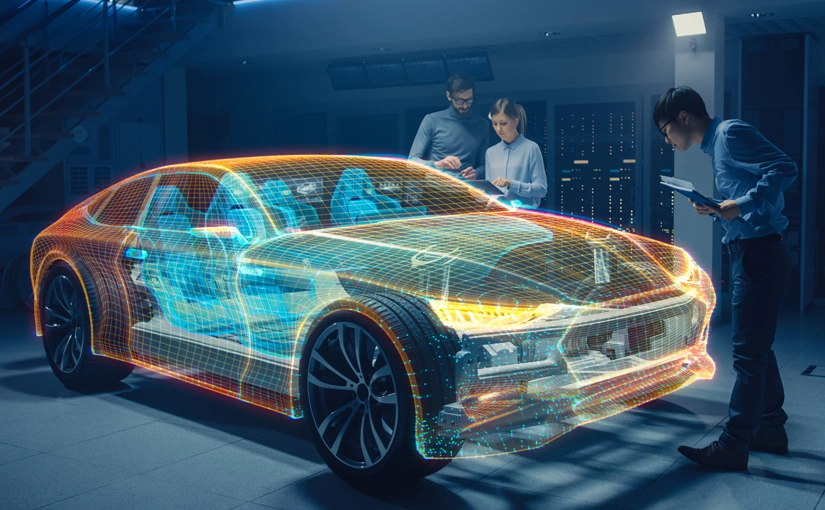 According to research by Forrester, 45% of prospective customers in the US are likely to abandon their online transactions if they cannot find a quick answer to their question or problem.  
While the rise of digital promises to bring down barriers and make the market more efficient, creating a frictionless customer experience is an absolute must in the ultra-competitive auto industry. Modern customers expect a completely digital car buying experience, from start to finish, so it's important to pinpoint and correct the friction points that sidetrack them.
Demystifying the Customer Friction Factor 
Customer friction is any aspect of the customer interaction that has a negative impact on the customer's experience. The less friction a customer encounters, the more likely they are to be satisfied with a product or service and continue to do business with that company.
The Customer Friction Factor is a quantitative method for evaluating friction within customer experience and driving transformation. What are the customer's goals? What are the barriers that are causing friction? How can friction be prevented? By gaining insights from this information, the customer experience can be improved and hopefully surpass the customer's expectations.
The 5 categories of customer friction
There are 5 categories of customer friction. Infogain recently conducted a CFF benchmark assessment of consumer websites portals and mobile apps of 20 automakers to uncover the friction factors that their customers experience. The findings in each category are as follows:
Engagement: The way a company interacts with the customer and presents itself to the market. A study by KPMG and Nielson finds that a third of the population that enters a funnel is lost due to friction.  Friction  drives decreased engagement and causes disappointment or frustration, sometimes stemming from marketing campaigns.  For example:

Contact information, such as email, chat, and 800-numbers are often not easy to locate and need more than 1 click to discover.
Solicitation in the form of surveys, pop-ups, cross-selling, and up-selling is often obvious and far too prevalent.

Process: The focus on company and customer activities and channels contained within a discernable process. Many automotive websites are not streamlined or intuitive to customer needs, thus increasing the time spent online as well as chances to uncover friction. There are too many steps in the process that require inputs from the customer – in some instances, there are close to 15 or more steps that required customer inputs.
Technology: The attention to friction based on technology architecture and customer inputs.  The majority of automotive dealerships lack knowledge about digitalization and thus may encounter technical performance issues that impact customer experience. For instance, the average load time for some dealer websites is quite a bit higher than other consumer-centric websites.
Knowledge: The availability, accuracy, and utilization of the company's customer and product knowledge. According to a Deloitte Report, customers spend upwards of 10 hours on car research.  This shows that there is an opportunity to streamline websites and capture customer data to provide personalized recommendations.  For example:

The absence of live chat features and tutorials increases "hunt and peck" navigation
To complete the transaction, customers are required to feed data to the website that is already available.

Ecosystem: The measurement of organizational integration and knowledge sharing within itself and 3rd Many manufacturer websites do not integrate this process with any other processes within the organization.

Standalone processes result in the repeated customer information
Unintegrated processes across organizations result in data silos.
Modern customers have many choices and will flee when barriers, large or small, stand in their way.   Removing customer friction is the key to success and customer loyalty.
Read how Infogain developed a billing portal enabling an automotive dealer to offer connected services to their customers.
For questions and comments, or to speak to an expert, contact us
here
.