Posted on :

October 27, 2017
Industry :

Digital and High Technology

Service :

Client Relationship Management

Type: Blog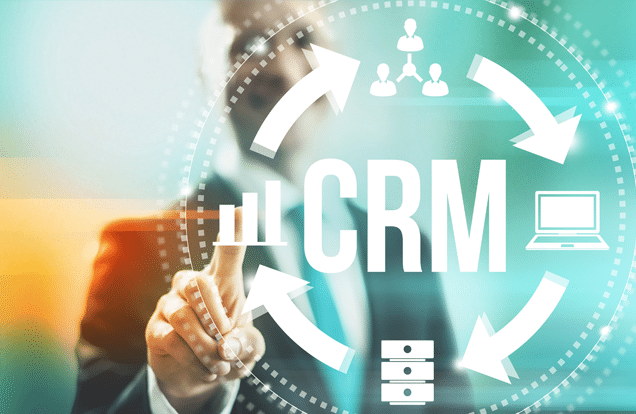 CRM has long been used only for monitoring sales funnel and running marketing campaigns. Can it evolve in an era of intelligence and automation and help us to better engage with customers?
Customer relationship management activities powered by artificial intelligence will add $1.1 trillion to global business revenue by 2021 as predicted by IDC in a recent report. With Salesforce launching Einstein Sentiment, Einstein Intent and Einstein Object Detection in its portfolio of Einstein services, it shows the CRM players are making serious investments in AI based platforms.
In this brave new world where companies talk not of "market of one" but "micro moments", businesses are trying to adjust their engagement strategy every instant with every transaction and every touch-point. Last year's presidential elections in the US have highlighted just how sharply focussed and individualized today's technologies can take us- down to individual and household levels across almost 300 million individuals in that country. That technology goes under many labels- big data, analytics, social marketing, clickstream analysis, bots, perception-shaping, real time engagement scores, etc. – all of which fell not too long ago under the generic umbrella of "CRM" in the broadest sense. And yet, we may only be at the beginning of a complete revolution.
Looking back, CRM implementations were primarily focused on sales, marketing & campaign management. It evolved in the late 90s and peaked in late 2000s, before "digital" became widespread lingo. The initial CRM applications were mostly contact centre operational and sales force automation solutions designed to support field sales teams. Implementation of any new CRM software was a long, tedious and painful process where many applications failed and CRM rarely achieved anticipated benefits.
The arrival of the Cloud has changed this industry to a great extent by enabling faster deployment and upgrades, with lesser infrastructure investment. The Cloud also has improved the pace of CRM innovation through constant iteration and feature improvement that is rolled out to customers automatically. With this, most organizations even SMBs have adopted a CRM tool. The challenge remains that CRM is still used as a basic tool to track or monitor a sales funnel or to run a few marketing campaigns. As such, the promise of CRM tools is never fulfilled in such organizations- there is rarely any feedback loop that encourages behavioral improvements and alignments to strategy amongst users.
The question is can CRM evolve from a basic sales funnel monitoring tool to an intelligent aid for sales representatives? The use of AI technologies within CRM has enabled more advanced systems that are capable of analysing data from different channels and providing insights to the stakeholders in shaping future business AI based CRM now comes with a number of applications including advanced lead scoring, predictive sales analytics and customer engagement, providing virtual customer assistants, intelligent training solutions for sales and customer service representatives, social media monitoring, sentiment analysis; and chatbots for pushing sales and reducing operational costs.
AI based CRM can automatically create service requests based on a customer's comments on any online social platform and contact the customer proactively for issue resolution. AI allows collection of machine/appliance data and predict failure in advance using IoT and AI and offer preventive maintenance services. For e.g. collect car health-check data in real time and trigger a preventive inspection request, informing customer about possible mechanical issue and offer preventive services in advance and also suggest nearby service centres; also situations that involve notification of customers in real time about order processing or shipment delays. Also, an AI enabled CRM application can offer explanations and alternatives before a customer raises any concern. With smarter solutions on offer, AI has eased collation of data from discrete data sources and provide call centre agents with actionable insights to provide better service and also help them improve service metrics.
AI will change the CRM and make sales teams far more proactive and predictive with their customers and prospects. Data input, the biggest thorn in the side of sales teams in using earlier generations of CRM software is expected be automated to a large extent. Expectations arising from the use of technology such as AI, chatbots, big data analytics and social computing will cause CRM to become vastly more capable, and sales teams to identify and be much closer to their prospects and customers than ever before.