Posted on :

November 16, 2017
Industry :

Corporate

Service :

Corporate

Type:

News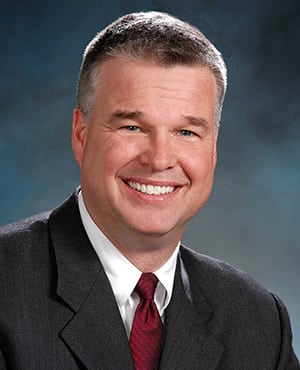 Los Gatos, November 16, 2017—Infogain, a leading business and IT consulting firm, today announced Steven R. Springsteel, CFO at MetricStream, a PE and venture backed global company in the Governance, Risk and Compliance (GRC) space, has joined Infogain's Board as an Independent Director. Springsteel has more than 20 years of experience as CEO and CFO for leading technology companies including Sagent Technology, Verity Inc., Liquid Robotics Inc. and others.
Springsteel's expertise includes structured and negotiated public and private financings, mergers & acquisitions, strategic alliances, complex contracts and divestitures. In addition, he has served on the Boards of Zend, Chordiant Software Inc., Critical Path and California State Parks Foundation. Springsteel is also a recipient of the prestigious Ernst and Young "Entrepreneur of the Year" award.
Infogain's Board Chairman, Kapil Nanda, said, "Steven Springsteel is known as a trusted advisor and business partner to board members, CEOs and global business unit leaders. His deep understanding and insights on financial, operational and market issues will help us further traverse the dynamics of a changing business environment. I am pleased to welcome Steven to Infogain and look forward to his contributions."
About Infogain
Infogain (www.infogain.com) provides front-end, customer-facing technologies, processes and applications that lead to a more efficient and streamlined customer experience for enterprises in the U.S., Europe, the Middle East, Asia Pacific and India. Offering solutions for the high-tech, retail, insurance, healthcare and travel & hospitality verticals, Infogain specializes in areas such as software product engineering, digital service automation, cloud, mobility, testing and business intelligence & analytics. The company has nine delivery centers and close to 4,000 employees globally. Infogain has a customer retention rate of 90%+ over a five-year period.
For more information, contact:
Cathy Chandhok
VP – Marketing
Cathy.Chandhok@infogain.com
(408) 355-6028
Sudeshna Mukherjee
Corporate Communications
sudeshnam@infogain.com
+91 7738574137