Posted on :

November 16, 2017
Industry :

Corporate

Service :

Digital Transformation

Type:

News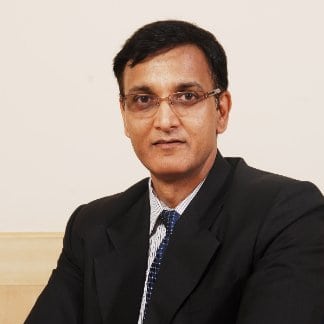 In an interaction with PC Quest Vinay Rawat, CRO, Infogain talks about educating customers towards digitally transformation.
With regard to Infogain, can you provide us more details about the company, your strategies and investments?
Infogain is a global IT company, headquartered in Los Gatos, California. We have close to 4,000 employees and 9 delivery centers globally. The company has strong presence in Retail, Travel & Hospitality, Hi-Tech, Insurance and Healthcare verticals. Infogain provides digital solutions in each of its select verticals. The company is continuously investing in building its digital capabilities, getting the right kind of talent and bringing the right solutions to the market. We are focused on providing high-value services to our clients, understanding their changing business requirement and delivering appropriate solutions to transform their businesses.
Infogain was recently recognized by Zinnov as one of the top global digital services providers in Zinnov Zones for Digital Services 2017.
Where are you focusing more? In the mid-market or enterprise segment?
We want to partner with customers who want to accelerate their digital transformation or technology migration. Infogain serves customers across segments, including many Fortune 500 companies and well-known established brands. Today's customers value the competency levels of a vendor,more than the size of the vendor. The customer is more interested in assessing if you have completeda project, and how have you done it.They also want to know if you can you help them deliver ROI in a shorter period of time. Ourtarget customers are currently operating in a technology environment where Infogain has the experience and the advantage of delivering many projects successfully to others. For example, if we take Oracle enterprise solutions which has been adopted by many organizations, our company has multiple success stories in this area.We will approach those customers about sharing their customer success stories. This is something we have done with our existing customer base. The idea is to educate the customer, share your experience and showcase that you have the proven expertise.
What is the number of customer base?
We have a focused client list of more than 40 customers. The majority of our revenue is derived from the top accounts. We are completely focused on innovation and delivering high quality services to those accounts. We pool our talented resources, in addition to having dedicated senior account managers as part of the team; and by creating IT architecture for them.
Our top strategic accounts have dedicated solutions leaders with domain expertise and can advise the client on business processes and technology requirements. In addition, we can ensure that each of our accounts receive adequate management bandwidth and attention through regular meetings, client visits, thought leadership sessions, innovation days and joint workshops.
Tell us about some solutions and frameworks ?
Digital is the way forward and we are strengthening our digital capabilities and investing in the areas of Automation, Artificial Intelligence, BI Analytics, Customer Experience, Cloud Migration and Legacy products modernization. Our focus areas include:
Knowledge Management, Retail – POS and merchandizing solution implementation
Unified automation platform (UAP) – Automated Testing Platform
Customer journey mapping and intuitive experience implementation
Legacy modernization has been a core area of Infogain's work. This is helping products companies to extend the lifecycle of their existing products and also improve the customer experience by integrating new technologies, interfaces in their existing products. This has been a key differentiator for us.
What about R&D centers. Are you partnering with several companies?
Infogain is scouting for innovative partners who are providing cutting-edge technology platforms. We are partnering with niche tech companies with credible solutions in the emerging technology space. Ourstrategy is to provide the services around these platforms. The customized services, solutions or frame-works build around these platforms will be the value delivered to our customers. The partner also benefits,becausethey can take those customized solutions to their customers, while drawing on Infogain's capabilities or talent pool. We have recently launched a new Innovation Lab at Infogain's headquarters in Los Gatos which showcases next-gen technologies including Chatbots, Customer Engagement, Machine Learning, Artificial Intelligence, Cloud, Social and more.
What are your thoughts about the Indian market and is Infogain focusing on the same?
In the Indian market, there are certain industry segments like Retail which is expanding fast and are making good technology investments. The technology investment in this segment may be at par with what we see outside in a similar industry. Indian enterprises are competing with big MNC's today and to sustain this, they must implement similar system and technology, which isbeing utilized by their competitors. There is a lot of demand today by Indian enterprises to get valuable data insights from their customer transactions, sales or supply chain to improve customer value. All of these factors make the Indian market very attractive to mid-tier companies like us. Infogain is strengthening and reinforcing the team to create much larger revenue base in India.
What will be your focus area for 8-12 months?
We are focusing on revenue growth through our investments in next-generation technologies, co-innovation labs and partnerships. We are also strengthening our teams in Digital Consulting and Solutioning.
News Originally Posted on: PCQUEST