Posted on :

December 19, 2017
Industry :

Corporate

Service :

Corporate

Type:

News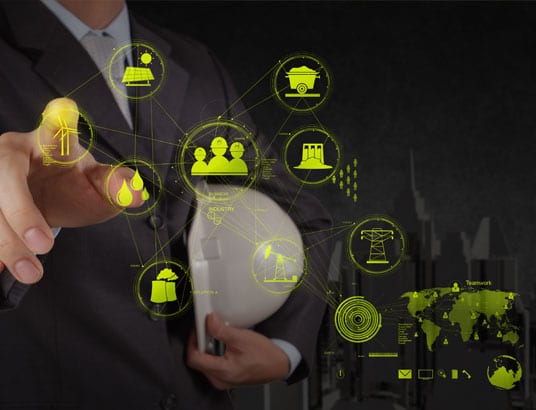 Los Gatos, December 18, 2017: Infogain, a leading business and IT consulting leader, announced that Zinnov has acknowledged the company as an "Established and Niche Player" in its recent study on the global rankings of Service Providers in the R&D segment for 2017, titled "Zinnov Zones 2017 – Product Engineering Services." In addition, Zinnov positioned the company in the "Leadership Zone" for Consumer Software and "Execution Zone" for Enterprise Software.
"Zinnov Zones 2017 – Product Engineering Services" is an analysis of the Global Engineering R&D landscape, evolving customer preferences, and assessment of Service Providers in this space. It rates 40+ service providers on their product engineering prowess. Service providers are assessed based on multiple dimensions such as spread and maturity of delivery and services capabilities, scalability, growth rate, financials, innovation & IP, ecosystem linkages and feedback from enterprise buyers. For additional details, please visit: http://zinnovzones.com/Product-Engineering-Services
Mr. Prashant Karnik, SVP & GM, Hi-Tech Business Unit, said "We are proud to be recognized by Zinnov for the second year in a row. Infogain continues to exhibit its thought leadership position and is committed to invest in new technologies and solutions focusing on market demand and client requirements."
About Infogain
Infogain (www.infogain.com) provides front-end, customer-facing technologies, processes and applications that lead to a more efficient and streamlined customer experience for enterprises in the US, Europe, the Middle East, Asia Pacific and India. Offering solutions for the high-tech, retail, insurance, healthcare and travel & hospitality verticals, Infogain specializes in areas such as software product engineering, digital service automation, cloud, mobility, testing and business intelligence & analytics. The company has 9 delivery centers and close to 4000 employees globally. Infogain has a customer retention rate of 90%+ over a five-year period.
About Zinnov
Zinnov was founded in 2002, with presence in Bangalore, Gurgaon, Silicon Valley, and Houston. Since its inception, Zinnov has built in-depth expertise in Product Engineering and Digital Transformation. With a strong foundation in Research and Strategy Consulting they enable their clients to accelerate growth and create efficiencies through innovation, productivity, technology, networked economies and cost savings. They work with clients in the Software, Automotive, Telecom & Networking, Consumer Electronics, Storage, Healthcare, Financial Services & Retail, Semiconductor verticals in US, Europe, Japan & India.
For any further media queries, please contact Nitika Goel at media@zinnov.com
For more information, contact:
Infogain
Cathy Chandhok
VP – Marketing
Cathy.Chandhok@infogain.com
(408) 355-6028
Sudeshna Mukherjee
Corporate Communications
sudeshnam@infogain.com
+91 7738574137