Posted on :

December 22, 2017
Industry :

Digital and High Technology

Service :

Human Resource

Type:

News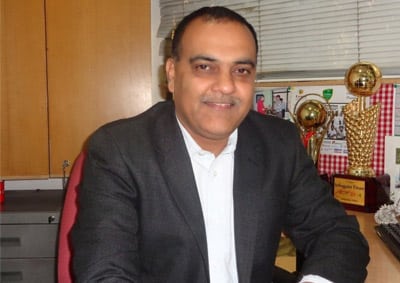 Human resources as a function has experienced significant changes in the last decade due to the evolution of technologies. Today, artificial intelligence (AI) is reshaping the way companies hire, manage and engage with their workforce. Advanced data-driven technology is rapidly making its way into the HR industry as businesses are focusing more on creating an employee-oriented corporate culture. Recruitment is no more a tedious process for HR practitioners as it no longer entails time-consuming activities such as manually screening the resumes of the prospective candidates, making phone calls or replying to candidates via emails. These mundane errands are now managed by smart technologies designed to replicate human conversation, thus enabling HR experts to contemplate the bigger picture. According to the India Report of Deloitte's 5th Annual Global Human Capital Trends, 53% of companies are revamping their HR programmes to deploy digital tools, while 22% have already leveraged AI to deliver HR solutions.
Today, employee engagement is crucial for every business agenda because it plays a key role in boosting productivity and helping businesses stay competitive in the market. Gone are the days when HR experts relied on burdensome annual surveys to evaluate employee engagement that often generated erroneous results. In order to redefine performance management, the progressive HR leader can count on real-time data to measure employee engagement and identify problem areas to improve work culture by predicting workforce trends. Moreover, real-time data enables HR experts to take prompt action in a personalised manner.
AI and machine learning (ML), the current buzzwords in technology, have significant implications for human resource management practices. AI breaks down and transforms data into a format that is easy to construe; ML, on the other hand, is an advanced form of AI that scans data to identify patterns and modifies programme actions correspondingly.
The insights put forward by AI/ML generate suitable data to help HR practitioners retain and motivate existing employees and to also recruit new ones. Moreover, AI and ML-powered suggestions utilise historical records to recommend the best solutions to resolve expected problems, thus helping HR leaders develop HRM programmes based on smart data.
AI-powered HR chatbots
HR chatbots reinforce employee relations and support workforce engagement. This is why HR solution providers and flourishing startups are increasingly adopting HR chatbots that make use of the accumulated data to streamline and automate the hiring process to enhance efficiency. In addition to storing personalised information on employees, AI/ML-powered chatbots offer multiple advantages, such as easy accessibility, endless conversation with users, instantaneous response, round-the-clock availability, and strong cross-channel integration. For example, if you are planning to take a day off without prior notice, you would simply leave a text stating that you were on leave that particular day. The bot will then ask your manager if the leave can be granted or not. The leave will be confirmed once your manager approves the same.
Advantages of implementing AI and ML in HR
Individualisation: HR leaders are embracing modern training methods in order to manage a multi-generational workforce and tech-savvy millennials who expect instantaneous solutions to their queries. Moreover, different individuals are characterised by different learning styles, and to accommodate that, HR leaders use AI to individualise corporate training. AI captures useful employee data pertaining to a broad array of worthwhile learning experiences and behavioural appraisal of potential employees. The AI/ML algorithms offer suggestions when it comes to training the workforce, thus making training programmes more rewarding. What's more, the training programmes can also be modified to make the training outcome more effectual.
Diminishes biased appraisals: The major challenge that HR managers face during performance appraisals is to remain unbiased. AI/ ML algorithms go beyond spreadsheet analysis by carrying out employee assessments via regular, unprejudiced performance appraisals. Similarly, you can utilise these technologies to evaluate the career path of your employees to prepare them for career advancement.
Estimating workplace morale: The HR industry is increasingly leveraging AI/ML as they are adept at identifying performance patterns over time. These robotic technologies come with face-recognition technologies that are capable of identifying gender and measuring employees' psycho-emotional traits on a scale from very sad to euphoric. With the data accumulated by these technologies, organisations can develop a closer bond with their workforce by utilising the derived insights to empower employees so that they can identify their true potential.
Simplifies recruitment procedure: AI/ML have optimised every stage of the recruitment process by equipping HR leaders with personalised research tools to pick out the finest talent in the industry. An applicant tracking software (ATS) can ease the trouble of an HR practitioner who has to go through countless resumes, thereby reducing blunders and ambiguities during recruitment. ATS can analyse incalculable resumes based on keywords, location, qualification and expertise. Just tell the ATR about a job position you need to fill and it will instantly recommend the right candidate besides enabling you to interview the candidate. Natural language processing, an inbuilt specialist tool found in ATR, drives predictive language analysis to accelerate recruitment by enabling HR experts to shortlist candidates faster and with fewer slip-ups.
Simplifies payroll: HR bots can also take care of payroll and expenses efficiently. You do not need to spend time filling out forms for documenting transportation expenses. Just notify the bot and it will get your bills approved by your manager.
Improved prediction models: AI and ML have the potential to know your company better— whether it is forecasting your future ROI, increased or reduced engagement levels of employees, problems pertaining to completion of projects and other unforeseen glitches that would normally take years to come into sight.
Barriers to AI adoption
AI/ML are no doubt penetrating quickly into the HR industry; however, a number of obstacles are also being witnessed, including lack of expertise to adopt automation, lack of support for change management, and lack of infrastructure to manage employee records. Nevertheless, robots can't substitute the human in HR as they cannot address sensitive problems in the workplace like a human being.
The road ahead
AI and ML are two essential tech-trends that need to be embraced for driving inch-perfect decision-making and effective people management. In order to tackle the obstacles, HR teams should be encouraged to alleviate their fears. Employers should train the HR department to work in conjunction with advanced technologies so as to comprehend the power of robotics in HR.
Simultaneously, new job roles should be identified to fully utilise AI/ML in HR industry. Last but not least, teams with different functional expertise such as HR and IT should have a unanimous vision for workforce experience and define concrete technology goals to turn the vision into reality.
HR functions are becoming increasingly liable to propel business growth. Disinclination towards digital HR can prove disastrous to an overall business; therefore, the HR industry should equip itself for an AI/ ML-powered future as these technologies, if combined with human capabilities, would bring on more intelligent HR solutions.
Anupam Jauhari is vice president of human resources at Infogain, a Silicon Valley-based global IT consulting firm.
News Originally Posted on: VCCiRCLE