Posted on :

July 29, 2022
Industry :

Corporate

Service :

Corporate

Type:

News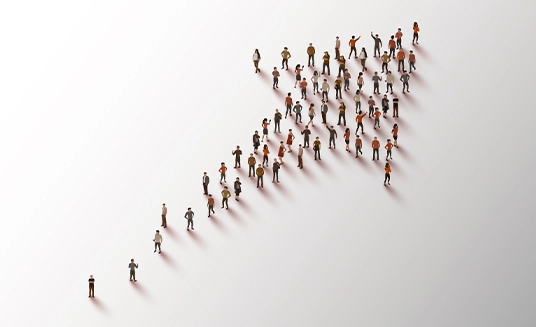 An industry story featuring Rajiv Naithani, which appeared in Digital Terminal on 8th July 2022. Follow this link to read the original article.
The significant development in technology is accelerating the pace of growth across all verticals. Today, organizations in different verticals are deploying robust technology solutions to strengthen their IT infrastructure and gain a leading edge in their respective business. Organizations are investing hugely in the latest technologies in order to be more agile and increase their operational efficiency. Infogain is one of the fastest growing companies enabling the businesses to accelerate their digital transformation journey. To know more about how technology is impacting businesses, Rajeev Ranjan, Editor, Digital Terminal recently talked to Rajiv Naithani, Chief People Officer, Infogain. Read below the excerpts:
DT: How do you see the augment of the latest technologies for the betterment of businesses?  
Rajiv: The pandemic's impact on the adoption of new technology has influenced the way organizations operate. Cutting-edge technologies like robotics, machine learning, augmented and virtual reality, and the Internet of Things have significantly impacted businesses. Data availability, important trends, enabling remote working, valuable data insights, and overall people experience has improved.
In people functions, AI has provided predictability and significant insights to enhance the decision-making process. Organizations can now gain comparable insights into the possibility of candidates joining the firm by using artificial intelligence (AI) recruitment solutions. Besides, businesses can better identify employee dissatisfaction or the risk of losing them by adopting Ai-enabled predictable technology solutions. There are tools available to help organizations better grasp employees' current pulse on the ground. Additionally, businesses have been increasingly using bots to improve efficiency in various complex and time-consuming processes, thereby saving both time and bandwidth.
DT: How is the integration of next-gen technologies within companies' infrastructure impacting remote workers?
Rajiv: The advent of modern technologies has disrupted companies' old infrastructures and processes. Earlier, there was a lack of infrastructure to facilitate remote working for some companies. Organizations had to make considerable changes by switching to the cloud, modernizing their legacy systems, and creating layers to deploy new technology solutions.
Companies have invested an enormous amount of IT investment in the past two years to improve their internal tools and systems, including the deployment of new technology and solutions to facilitate remote working. I'll emphasize areas where organizations have invested to best serve employees who work from home:
A. Cyber/IT Security: Investment in IT security to protect confidential information pertaining to employee and client information. Several large corporations have boosted investment in security to assist the seamless transition to a remote working setup.
B. Collaboration Platform: Pandemic stressed the need to bring remote workers together through a unified platform to collaborate, connect, and communicate. But while the organizations stepped up to the challenge, the challenge was to instil a sense of belonging virtually without the corridor interactions, informal talks, and water cooler chitchats. Because of the increasing importance placed on employees' capacity to create connections and form networks outside of their immediate workgroups, social collaboration platforms have become necessary, and corporates are quickly adopting new solutions.
C. Virtual connect platforms: Zoom, Teams, and Workplace have become staples of the modern office, allowing employees to stay connected and collaborate on projects regularly.
D. Cloud-based solution: Remote working has necessitated the need to support employees at all hours and across locations. As a result, businesses have invested in cloud-based solutions so that their employees can easily access and exchange information internally with the teams.
E. Employee Productivity: One of the areas where companies started to focus was adopting technology solutions that could help track employee productivity.
F. UX-led interface: With technology, employee experience too has come to the forefront. Investing in design and usability to give an experience to employees has led to investments in usability, compatibility with mobile devices, etc.
DT: Do you think that the lack of talent threatening IT projects in India? Can you tell about the major in-demand skills for driving business success?
Rajiv: The ever-increasing use of technology has enunciated the need for software development experts. And the market was thrown in a loop when within a year Indian IT industry saw attrition rates more than double to 25-30% (2021) from about 10-12%. Availability of skilled talent became a big challenge. CNA development, Java Microservices, AI, ML, Frontend and Backend technologies, Full Stack Developer, SDET, DevOps, BI, AEM development, etc., have added to the troubles of the workforce. The IT industry has seen a 50% drop in new hires. This job-seeker's market will continue to exert significant pressure on businesses to achieve sustainability in India.
DT: How does big data create an impact on the recruitment process?
Rajiv: Recruitment can benefit significantly from the use of big data and artificial intelligence. Every organization has a lot of quality data, but not all have a coordinated strategy for locating the relevant data to aid informed decision-making and planning. AI can assist organizations in improving efficiency, predictability, and decision-making speed if used in conjunction with large amounts of data.
DT: Please brief about your set targets for FY 2022.
Rajiv: We're optimistic about the future of our company's growth in the fiscal year 2023. We plan to continue to bring on new employees throughout the year, both from campuses and lateral hires. Over the year, we expect to hire close to 3,000 new employees. Our human-centered journey has been based on an employee-first philosophy.  Our work on cutting-edge technologies provides a fantastic chance for our people to learn and grow. We eagerly await the arrival of more Infogainers on this adventure!