Posted on :

August 4, 2016
Industry :

Human Resource

Service :

Human Resource

Type:

News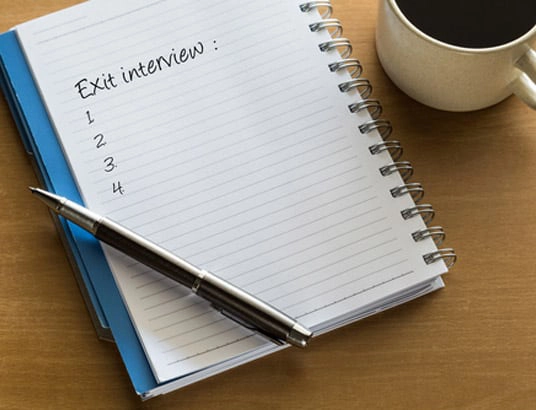 Exit interviews are considered crucial by companies as they help garner useful information about the management's policies and work culture.
The exit interview is an important tool to gather useful feedback that can help guide future HR practices and improve employee engagement and retention. The most important questions asked in an exit interview revolve around the employee's primary reason for leaving and his perception on the strengths and weaknesses of the organisation. "An exit interview is a wrap-up meeting between the employer and the employee who is leaving an organisation, usually conducted by the HR personnel. It may be conducted through a variety of methods, in-person, over the telephone, on paper, or through an online survey," says Keyuri Singh, VP-HR, Infogain, who has been playing a role of a strategist and advisor to the Board, Leadership Team, Departments and other functions.
According to Parul Makkar, HR Manager at WelcomHotel Dwarka, "From the employer's perspective, the primary aim of the interview is to know an associate's views on his journey within the organisation, its policies, work- life balance, subordinate supervisor relationship, work ethics, growth opportunities, training needs, performance management, encouragement of creative thinking and of course his reason to leave the organisation". At WelcomHotel the exit interviews of the key positions are held by a Manager one level above (in the organisation chart) from a different unit and a different but related function. Shift towards fruitful exit interviews. The CFEI (cross functional exit interview) process has dual benefit
a) the interviewee confides in the interviewer without any prejudice and
b) the interviewer has a neutral outlook to weigh the situation at hand.
To read more about the interview, click here