Posted on :

March 8, 2017
Industry :

Corporate

Service :

Digital Transformation

Type:

News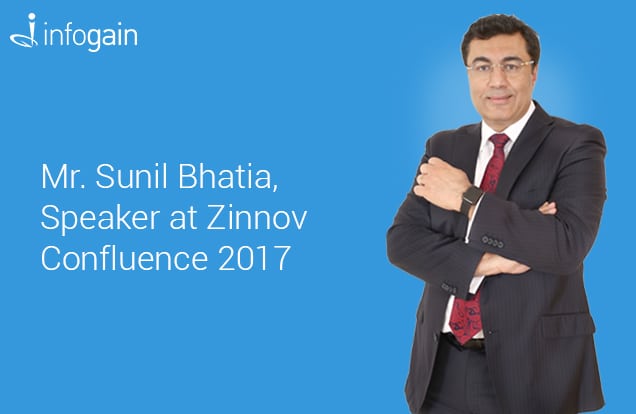 March 8, 2017
Hyatt Regency, Santa Clara, US
Zinnov has been hosting Confluence, a thought leadership series across geographies to enable exchange of ideas among technology and business leaders. The entire eco-system of enterprises, start-ups, academia and service providers attend this conference to provide a holistic view on how Engineering and R&D is shaping up and will transform in next few years.
The Zinnov Confluence on March 8 in the Bay Area is on the theme AI SPRING: What it means for Automation & Engineering. Automation and Intelligence is bringing the next wave of disruptions impacting the entire ecosystem.  Artificial Intelligence (AI) , Machine Learning, ChatBots or IoT are going mainstream as they are transforming user experience radically and revolutionizing the way businesses reach out to their customers.
Mr. Sunil Bhatia, CEO, Infogain is a speaker at the conference talking about how Machines are becoming more intelligent and capable  and in the process empowering individuals to take informed decisions.   Intelligent Automation can analyze data with minimum human intervention, understands specific business processes and can communicate with customers intelligently.  Stay tuned to know more about this invigorating discussion topic.
Topic – Next Digital Disruption: Automation & Intelligence
Time – 11 am to 11.30 am PST
Speakers –
Session Chair: Ayan Mukerji, President & Board Member, Zinnov
Sunil Bhatia, CEO, Infogain
Amit Walia, EVP, Chief Product Officer, Informatica
To know more about the event or for the complete agenda, please visit the event website.