Industry :

Digital and High Technology

Service :

Digital Transformation

Type:

News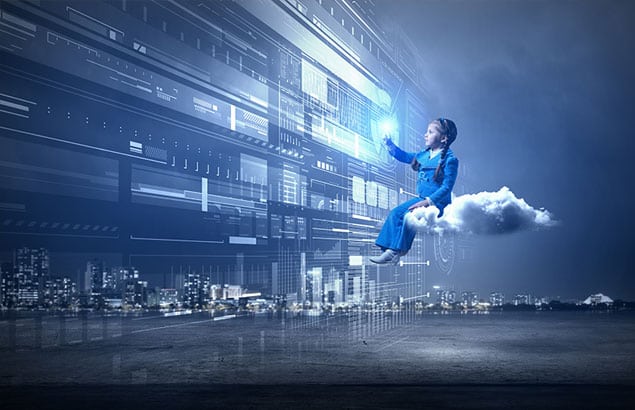 Authored by Mr. Pankaj Sabnis, Principal Architect – Cloud Computing, Infogain
Cloud Computing has evolved tremendously in the last 10 years since it was launched by Amazon in 2006. From education, banking and the insurance industry to HR, agriculture and manufacturing sector, cloud technology have been playing the role of a lifesaver by helping countless enterprises to transform themselves extensively by enhancing organizational scalability and flexibility besides improving the total cost of ownership (TCO) for driving business value.
Of all the benefits offered by cloud technology, flexibility and cost-savings are the key reasons why enterprises are moving to the cloud. Data security has always been a key concern for businesses moving to cloud and that's why many opted for hybrid model to keep the sensitive data secure in their private cloud. However, today many enterprises have realised that all big cloud providers have robust security teams, systems and tools that constantly monitor and ensure that there are no security breaches. The chances of losing data security, governance, and hardware failure is high while storing data in their internal servers. This changed in mind-set has prompted many of them to move critical enterprise applications to cloud.
While cost, flexibility, and pay per use model have remained key considerations earlier, enterprises now need the cloud to adopt new technologies, such as the Internet of Things and Cloud Analytics. Currently, cloud analytics are all-pervading as they add the 'smart' factor to various devices, be it your watch, mobile phone, refrigerator, TV, or car. As the Internet of Things continues to impact countless people across the globe, the rate of cloud adoption is growing by leaps and bounds.
How are enterprises adopting cloud today?
Cloud technology is evolving in various innovative ways. A study conducted by IDG in November 2016 revealed that by 2018, the majority of IT infrastructures of organizations will be completely cloud-based. The survey also stated that 22 percent of surveyed companies have expressed that data analytics will be a high priority for their cloud migration strategy this year.
This year, cloud computing will continue influencing enterprise IT strategies strongly by accelerating the trends witnessed last year. For example, in order to enable businesses to explore artificial intelligence and machine learning, new platforms have been launched by Salesforce and Amazon Web Services. In the coming times, the cloud will come up with tools to enable enterprises to analyse enormous quantity of data in novel ways. Here we can cite the example of Google's BigQuery, which has the capability of scanning terabytes of data within seconds for facilitating the analysis of massive amount of data in real-time.
Currently, more and more enterprises are moving to public cloud platform like IaaS and the use of private cloud has been showing a downward trend. This shift from private cloud to the public cloud platform is driven by three factors— performance, scalability, and quick access to resources. Moreover, instead of focusing on 'infrastructure', the cloud industry is shifting its focus on 'applications' offering specific facilities that can be integrated into any software.
The Use of Hybrid Clouds Growing Significantly: The increasing use of hybrid cloud is driving the enterprises to move to CMaaS (cloud monitoring as a service) for screening performance across multiple cloud providers. CMaaS provides integration not only with public cloud services but also with PaaS and IaaS services. In order to make hybrid cloud function smoothly, enterprises are embracing the cloud service broker to establish the most suitable way of providing, managing and securing the services.
Server less architecture: This will reform the process of application development by lowering cloud cost and by enabling cloud services to be provided only when required and activated by specific actions placed by the developer. Besides this, it will encourage the development of IoT apps which can be incorporated with data analytics and cognitive intelligence.
Open Source Network: The major cloud providers have been using open source for offering their services. Even for medium-sized enterprises, open source offers top-notch tools capable of hosting, managing and integrating cloud providers with a dedicated support network.
Enterprises are opting for multiple cloud vendors: Generally, organizations prefer handling a single-source vendor as it offers a single point of contact for resolving any problem encountered by them. For example, if a company is making use of Microsoft's productivity suite, they might prefer using Microsoft Azure for meeting their infrastructure requirements. However, when it comes to SaaS model, organizations opt for multiple vendors because that allows them to have access to niche software customized to their needs.
At present, enterprises are moving to cloud vendors that offer software and solutions, instead of vendors offering infrastructure solutions. Additionally, enterprises are focusing more on the process of putting all the services together for building software solutions. As more and more enterprises are using multiple cloud providers, cloud management services are being introduced to facilitate service integration and management of the cloud services utilized by an enterprise.
The Key Challenges Today:
The cloud technology no doubt, guarantees to transform the way businesses run by offering incredible benefits; however, these benefits are often hard to reap owing to the hindrances inherent in transferring data to the cloud.
Constant training and retraining: These are the most crucial challenges for large enterprises as well as SMBs as cloud vendors are coming up with new products almost everyday. Since enterprises are operating countless services on cloud platforms such as Microsoft Azure, they should invest more to provide effective training sessions so as to enjoy a competitive advantage.
Security: When organizations migrate to the cloud, all their data moves to the cloud server, thus putting confidential data pertaining to their business at risk which may prove catastrophic for the organizations. Therefore, enterprises are increasingly focusing on the process of dealing with security threats, thus necessitating the importance of a data-centric approach along with automation, and technology standardization.
Governance: In today's cloud-based world, it becomes difficult for IT to have an absolute control over provisioning/de-provisioning and functioning of infrastructure. Consequently, it enhances the complexity for IT to offer the required governance as well as risk-management. Thus, in order to alleviate the risks associated with migration to the cloud, IT must embrace its conventional IT governance procedures to include the cloud.
Adaptability: The transition period is yet another challenge faced by enterprises. Once your organization adopts cloud technology, your workforce needs to adapt themselves to the new system by embracing the new mission and the new system of staffing and funding in different departments.
However, the above-mentioned challenges should not be considered as unsolvable obstructions. It is rather imperative to give a serious thought to these challenges so as to find out promising ways to eliminate them before adopting the technology. Cloud solution providers should make sure that they meet the security, scalability, data integrity, governance, and compliance requirements of the enterprises as this can contribute significantly to eliminating the obstacles currently faced by the enterprises.
News Originally Posted on: Digital Terminal