Posted on :

February 8, 2018
Industry :

Service :

Software Quality Engineering

Type:

News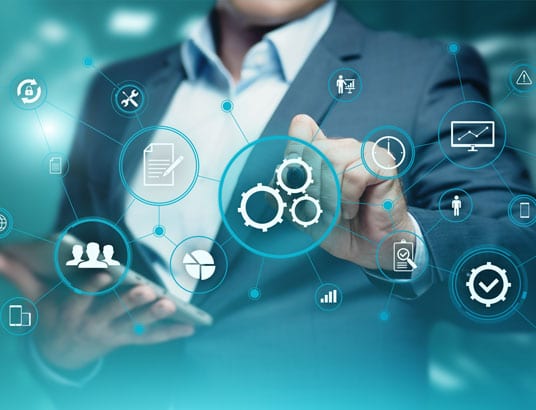 Los Gatos, February 7, 2018: Infogain, a leading provider of technology solutions and services, today unveiled an IDC Technology Spotlight supported by Infogain, "Using Predictive Analytics and Advanced Test Automation to Boost Business Assurance." The Technology Spotlight covers the changing dynamics and challenges in Application Delivery, Key Application Portfolio Trends and the need for Smart and Intelligent Automation Testing due to increasing adoption of Agile and DevOps methodologies.
"Application Lifecycle Management is getting complicated with more and more organizations opting for DevOps and open source platforms and there is increasing need to leverage automation in testing. We will see increasing adoption of Machine Learning which will bring predictive intelligence to the test planning process" said Robb La Velle, VP and Global Practice Leader – Business Assurance Services.
IDC predicts automation within application life-cycle management will continue to grow in importance over the next several years as organizations seek to drive higher levels of speed and cost savings in application delivery. To achieve the desired outcomes from testing, organizations should :
Define clear and measurable goals and objectives.
Assess the existing state of automation within application testing.
Explore, size, and prioritize areas of application testing to automate
Develop a governance and overarching performance monitoring model.
"With the change in business environment, enterprises today are expanding their applications portfolio, accommodating more frequent enhancements with shorter deployment cycles," said Pete Marston, Research Director for IDC Application Development, Testing, and Management Services (ADTMS), "To counter the challenges organizations need to adopt progressive methodologies and bring more predictability to testing. Intelligence and Automation in testing will be critical for future enterprises."
Please click to download IDC Spotlight – https://www.infogain.com/making-an-impact/idc-technology-spotlight/
About Infogain
Infogain (www.infogain.com) provides front-end, customer-facing technologies, processes and applications that lead to a more efficient and streamlined customer experience for enterprises in the US, Europe, the Middle East, Asia Pacific and India. Offering solutions for the high-tech, retail, insurance, healthcare and travel & hospitality verticals, Infogain specializes in areas such as software product engineering, digital service automation, cloud, mobility, testing and business intelligence & analytics. The company has 9 delivery centers and close to 4000 employees globally. Infogain has a customer retention rate of 90%+ over a five-year period.
For more information, contact:
Infogain
Cathy Chandhok
VP – Marketing
Cathy.Chandhok@infogain.com
(408) 355-6028
Sudeshna Mukherjee
Corporate Communications
sudeshnam@infogain.com
+91 7738574137