Posted on :

February 5, 2018
Industry :

Service :

Corporate

Type:

News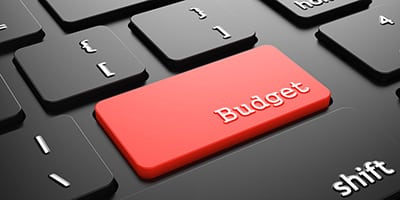 Everyone is eagerly waiting for the 1st February when the Modi-led government is going to present the Union Budget 2018. The upcoming budget is expected to be more significant than other earlier budgets, as it is coming after a year full of radical reforms by the Govt.
Recently, PM Narendra Modi had indicated that the upcoming Budget will not be a populist one and had said that it's a myth that the common man expects "freebies and sops" from the government. Despite that comment, the industry has kept their hopes high and is expecting exemptions, tax reduction and incentives.
Dataquest had an interaction with some of the most eminent personalities of the IT industry and they have huge expectation from the upcoming budget.
According to Aloke Ghosh, CFO, Infogain, 2018 will be a year of growth and buoyancy for the Indian economy. Last year's budget did not see much in terms of provisions for the ITeS sector and the demands of the sector especially wrt software products and services. This year disruptive technologies and digital services like Artificial Intelligence, Machine Learning, and Robotics Process Automation will drive growth creating a huge demand for skill development. We are expecting sanctions that will aid to further R&D in India and the streamlining of taxes post the GST implementation to facilitate ease of doing business.
Aniketh Jain, CEO & Co-Founder of Solutions Infini, said "This year budgets are going to be significantly crucial as they happen post the year of notable reforms like Demonetization, GST implementation and insolvency & bankruptcy policy. This year budget also marks significant impact on the way our ecosystem functions. Bringing in policies that foster growth in employment, direct tax reforms, creating more clarity on the way bitcoin operates and its significance on Indian economy can be familiarized for smoother functions. The last year's budget has taken various initiatives to improve the ease of doing business, controlling inflation, digitizing the financial and individual records. Increase in FDI (Foreign Direct Investment) is a pragmatic initiative that has opened up investments from various sectors. Government should capitalize on the growth trajectory of the past year to strengthen the existing framework of the policies and to create sustainable solutions that foster employment opportunities, transparent financial policies to make India USD 6 Trillion economy in a decade of time."
According to Rajiv Bhalla, Managing Director, Barco Electronic Systems on Smart Cities and Manufacturing, with the Smart Cities Mission being a priority for the government, we can expect increased capital allocation towards projects in this direction in the budget announcement with a vision to develop the essential smart infrastructure. As India makes its way towards becoming a digital-first economy, we can also look forward to a sustained push aimed at enabling more businesses to make a seamless digital transition.
It would also be interesting to see what financial, infrastructural, and regulatory provisions are made for the 'Make in India' initiative. For India to become a global manufacturing hub, the government will have to ramp up its efforts to provide essential support for the 'In Country, For Country' companies. Creating an environment where businesses can thrive will encourage more players – both indigenous and international – to explore the possibility of manufacturing within India. The increased economic activity that this facilitates will, in turn, give both the GDP and employment generation a massive boost.
Bipin Preet Singh, Founder & Chief Executive Officer, MobiKwik said,"The Union Budget for 2018-19 must announce measures to accelerate the pace of India's migration to digital platforms. People in urban and rural areas should be able to easily access financial services like loans and investment products on their smartphones. The benefits of digital services value chain must percolate to the unbanked and under-banked population as the country transforms into a knowledge-driven economy."
Shrinivas Chebbi, President Building Business, Greater India Zone, Schneider Electric India said "we expect the Union Budget 2018 to have significant growth-centric announcements in terms of energy conservation and effectively implementing policies in the adoption of safe, reliable efficient and sustainable buildings.
We expect the budget to hold stringent norms for the successful implementation of the Energy Conservation Building Code (ECBC) 2017. As of now, the ECBC has to be first adopted by the states and then implemented by local bodies, and hence, the process needs speeding up. Usage of certified electrical equipment in every building is of utmost importance to avoid fire-related mishaps, and there needs to be enough vigilance and boost from the government to ensure better adoption of safety standards in the construction industry.
The Union Budget should also give a further boost to the manufacturing sector in the country. Players offering niche solutions – such as smart manufacturing and industrial automation – that can help India achieve global standards of manufacturing and be recognized as a strong manufacturing hub, should be provided regulatory encouragement."
Vinay Pradhan, Country Manager, Skillsoft India, said "this union budget will be the first, post-implementation of the GST regime and expectations are running high. We are expecting some growth driven policies which would act as a catalyst for the Skill India program and a sustained push towards a digital-first economy. With constant technological innovation; it is a challenge to keep up with the needs of an agile, digitally literate workforce. In order to ensure that the people are prepared to take on this digital revolution, it is imperative to empower people with the right set of skills which will require the creation of technological infrastructure and budgetary support. With this budget, the Government should encourage increased participation by the private sector in this skill development initiative and provide the tax exemption for investments made in the Learning and Development sector. To persuade working professionals to undertake self-education programs to upgrade their skill set, the Government should consider making some provision of tax benefits on expenses incurred by them on self-education and also in the procurement of simulators, multimedia and e-learning for training providers."
"We expect the upcoming budget will introduce measures to encourage more Indian Universities to make it to the global ranking list. In order to make our universities world class and emerge as centers of excellence, Indian institutions need to focus on 'Educating the Educator'. Faculty members in existing HEIs need to upgrade their qualifications. If they can be encouraged to take up enrollment in Master/ Doctoral programmes, while on the job, many purposes will be served – more qualified faculty, improved quality, more research output and more publications. For encouragement, multiple benefits in terms of tax-relief, student loan eligibility, and longer duration pay-back would provide the right impetus. To improve ranking in the near future, Indian institutions need to focus on 'Internationalisation' with utmost priority added Dr. Sanjay Gupta, Director General, World University of Design (WUD).
Automobile industry also expects the government to restore incentives on development in the form of weighted tax deduction in the upcoming budget.
Dharmesh Arora – CEO, Schaeffler India said, India holds huge potential for growth. Increased allocation towards key infrastructure sectors like road construction, railways expansion and up-gradation, raw material sectors like steel and cement etc. will bode well for spurring economic activity. These sectors also hold promise for large-scale job creation. The government should come out with a clear long-term policy on supporting mobility needs of future. We believe the transition to e-mobility is a good step but it must include hybrid vehicles as a necessary and viable intermediate step. Appropriate support to the industry in creating the pull from end consumers and tax breaks to the component industry by means of zero duty imports of components going into e-mobility, tax breaks for investments in local research and development will encourage quicker adaption of new technology. On taxation front, continuing the announced roadmap for reduction of corporate taxes will support industrial growth and investments. We expect a balanced budget supported by a right monetary policy that creates a positive investment climate and promotes consumption-led growth.
News Originally Posted on: DATAQUEST