Posted on :

October 8, 2018
Industry :

Service :

Digital Transformation

Type:

News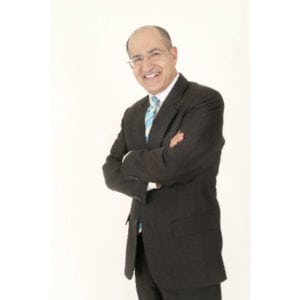 Authored By: Eddie Chandhok, President, Global Delivery Organisations, Infogain Corp
Improving Customer Support in a Digital World
Raise your hand if you have had a negative customer support experience. I am sure there are a lot of you. How likely were you to stay engaged with that business?
Key findings from a 2013 study by Customer Service Specialists Zendesk found that:
Customer service is ranked as the #1 factor impacting vendor trust
62% of B2B and 42% of B2C customers purchased more after a good customer service experience
66% of B2B and 52% of B2C customers stopped buying after a bad customer service interaction.
Since the 2013 study, there has been a tremendous shift in the way customer support works, thanks to Artificial Intelligence and automation. McKinsey & Company estimates that AI can automate as much as 45 per cent or more of any particular job – allowing workers to focus on higher level activities.
Business Process Automation benefits
Business process automation (BPA), the automation of complex business processes and repetitive tasks, are already making businesses more productive. Functions in operations, finance, core operations and customer service that rely heavily on standard operating procedures involve a lot of human interaction, data entry and information routing processes. Automating these growing set of services allows business to devote valuable time and resources to providing high-quality, lasting customer experiences.
Providing better Customer Support with Process Automation
There are several ways automation can make your customer support team more productive with Process Automation. How?
Automate predictable customer communication
Prepare an automated confirmation email to respond to a customer request. It's a simple gesture to let your customers know that they are important to you and that you are working on a solution to their problem. Post-purchase surveys, prompt responses to queries and billing reminders can be automated as well.
Be notified instantly when something breaks
Unlike humans, automation has the ability to identify process errors immediately. By automating error communication, the time between problem and discovery disappears. It can take hours for humans to notice errors, but a trigger email can recognize an error immediately. Wouldn't you rather get that trigger email before the negative social media posts start flying?
Maintaining a duplicate-free CRM
Doesn't it irritate you when you are asked to repeat a problem whenever you call for customer support? A positive customer experience depends greatly on the time and effort that a customer spends to report a problem. This means reducing redundant customer input by automating the process of syncing customer data with all employees at your company. All teams should have the ability to contribute to a central record, and any team member should have the power to see a full view of the customer.
Automate important updates
Humans don't check their emails every second, (well, some do) but for most of us, a trigger email can indicate that an update is available. If you were to automate the internal progress notification updates, you could avoid losing time from human reaction time. This is perfect for customer support reps who are coordinating efforts from different departments. In software companies, customer support team members can be notified when disparate teams complete tasks that your customers are waiting for. An integration between support and engineering, for example, might look like this:
The automation software automatically copies all support tickets from Zendesk into the developer's project management app, such as Jira
Once the Jira ticket is closed by the developers, you automatically sync that completion status into the Zendesk record
A customer service rep receives an instant message to notify the customer.
AI Will Transform, Not Replace, People
According to research by McKinsey, no occupation at any level will remain completely unaffected by automation; however, only five per cent of occupations can feasibly be fully automated given the current technology available. As we mentioned earlier, current applications of AI in customer support are being used to complete monotonous tasks so that human agents have time to deal with more difficult issues. In the same report, McKinsey predicted that as intelligent machines and software are integrated more deeply into the workplace, workflows and workspaces will continue to evolve to enable humans and machines to work together:
AI can help workplace collaboration tools adapt to users' needs and workflows, and substantially promote productivity.
The combination of human intellect and emotional intelligence with machine learning is what will achieve customer service goals on a scale and cost that works.
How can AI help your customer support agents?
Your support agents need the valuable input that your abundant data provides. If machine-learning algorithms receive sufficient input to allow for patterns to arise and be identified, you can use the output to gain new insights that you hadn't previously considered. Customers readily provide a variety of feedback about products and services and it would behove us to leverage these reserves of information to our advantage. The challenge now is to convert this unstructured analogue data to a digital form. This may require labelling the data to impart human judgement in a machine-readable form for the AI algorithms.
Let your best performers lead by example
Once these data reserves are refined and processed, there's great potential for using machine learning to move beyond a limited view of predefined "best practices". This promotes customer interactions that can adapt and evolve spontaneously. We know that effective customer service agents must be able to go off script in the spur of the moment in order to accommodate the customer's unique needs. They rely on their extensive experience to develop novel and creative solutions for customers, regardless of the rigid interaction design.
This results in a "process adaptation" and is the better approach for that particular point in time. Here, it's the human intellect that creates tremendous value. Let your best performing customer service agents serve as a "digital coach" to help your agents adapt to individual customer conversations in real time.
Conclusion
It's mind-boggling to think about how individuals and business can work alongside machines capable of automatically collecting copious amounts of data with systems that can intelligently make sense of that information. But as the McKinsey report so eloquently stated, the combination of human intellect and emotional intelligence with machine learning is what will achieve customer service goals on a scale and cost that works.