CPG Challenges Solved by AI
Because of its ability to quickly process and analyze data, AI has enabled CPG companies to overcome some complex hurdles: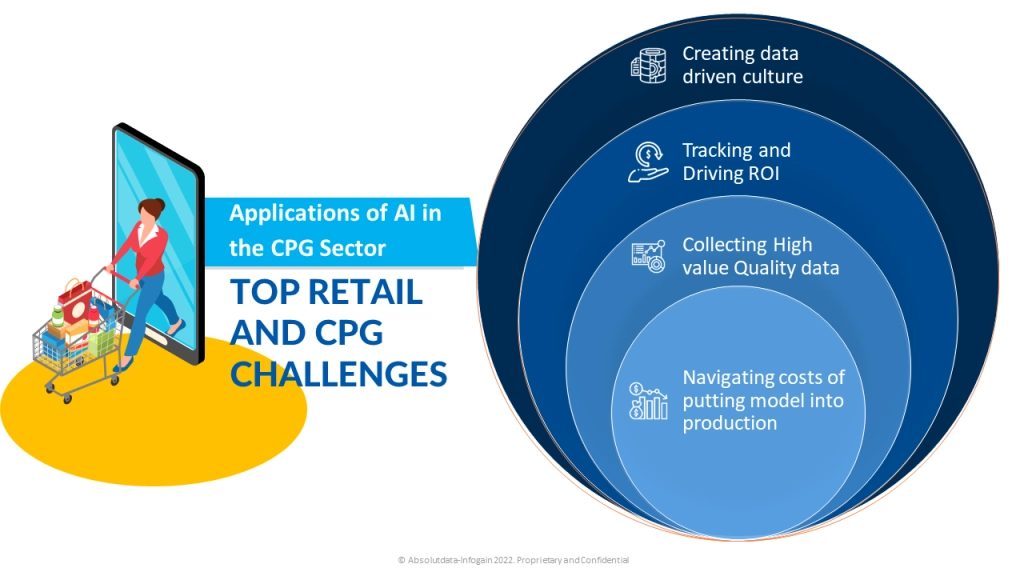 Where Can CPG Apply AI?
Business Intelligence – powered by AI—can improve performance across the entire organization: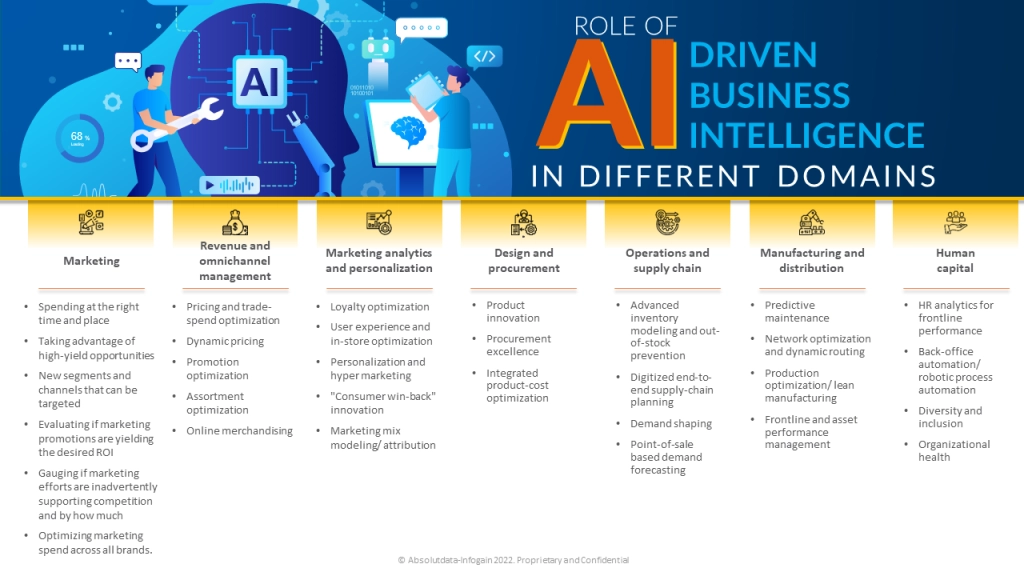 What's Stopping CPG Adoption of AI?
With all of the potential upsides of deploying AI in a CPG company, drumming up support and enthusiasm should be no problem – right? Not always. While some CPG companies have embraced AI, others have held back because of one or more of the following reasons.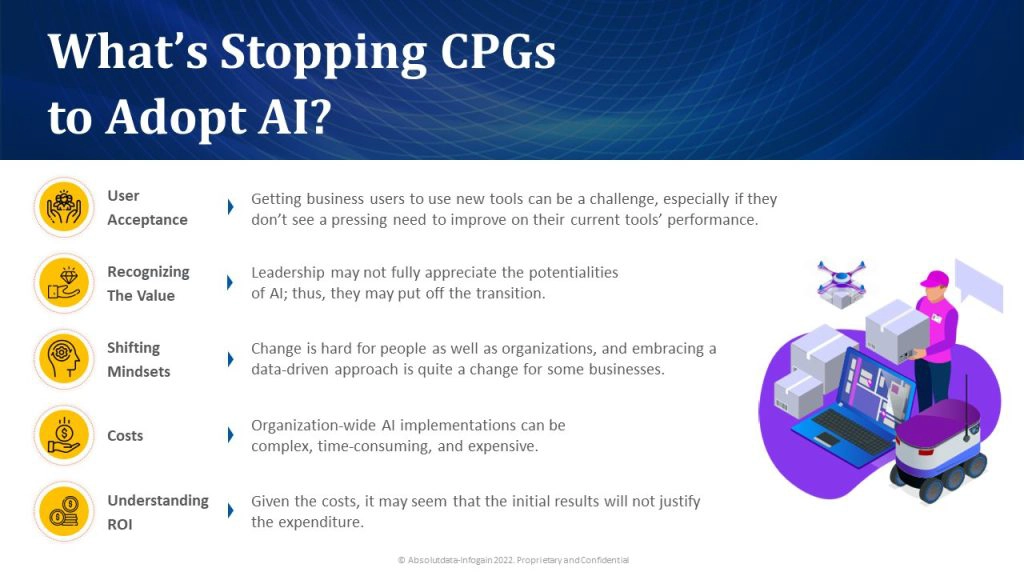 As the above infographic implies, emphasizing the value AI brings can help spur buy-in. And setting clear expectations about its performance (and explaining how it improves over time) can clarify how to accurately measure ROI.
From Problem to Performance Boost with AI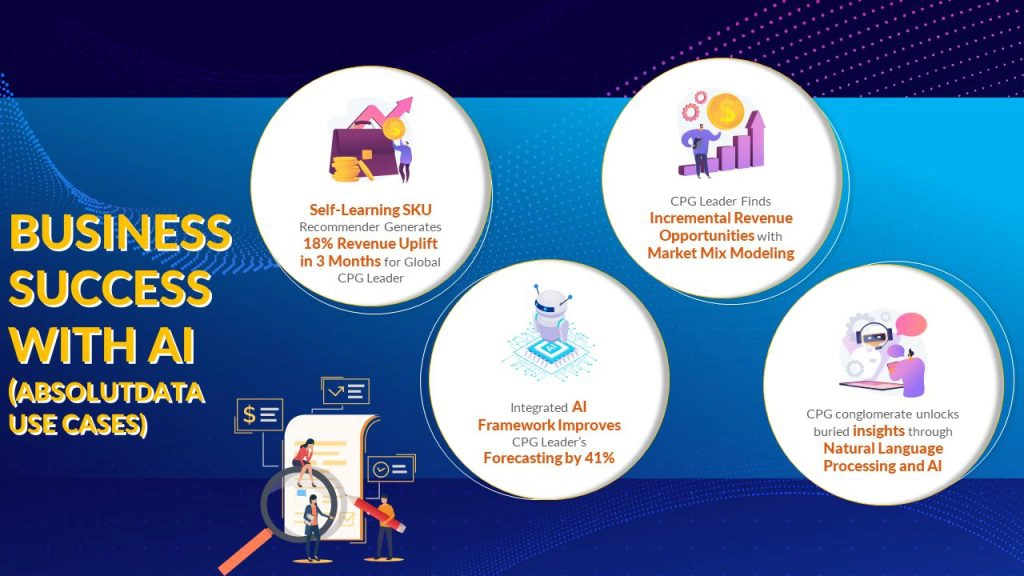 Many CPG companies have already used AI to turn previous problem areas into performance boosts. These have included:
Clearly, AI can be profitably deployed across the CPG sector. Now is the time to take advantage of its many abilities.