Posted on :

July 17, 2023
Industry :

Corporate

Service :

AI and Machine Learning

Type: Blog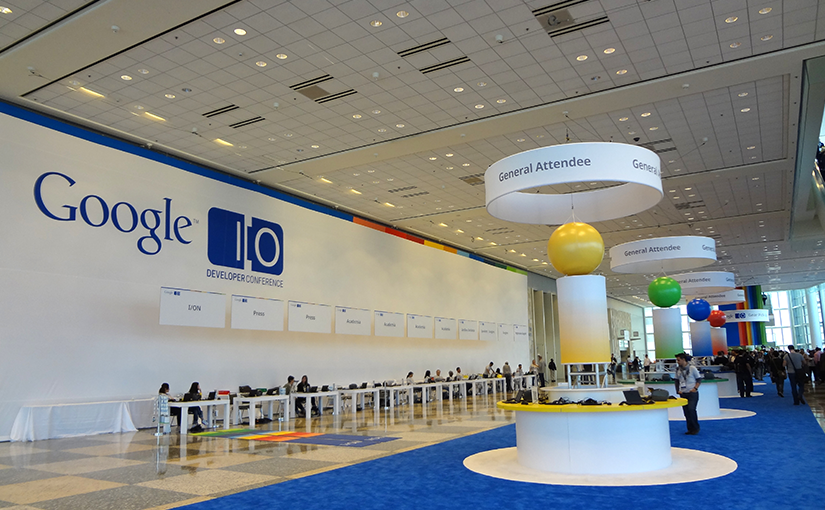 Each year as always, Google I/O Developer Conference 2023 did not miss a chance to leave its audience spellbound. Developers and consumers who want to be the first to hear about Google's updates and new releases joined forces and made this the most sought-after event. Google I/0 2023 showcased how it can take innovation to new heights across its core domains of search, devices, Android, and workspace. Google ensured that businesses should brace themselves for a world where generative AI is seamlessly embedded in everything they do and revolutionize the way they interact with technology!
With generative AI being the buzzword this year, it comes as no surprise that many of the announcements for consumers and developers revolved around it. The event offered a sneak peek into many products and services to be released by Google in the coming months. In a groundbreaking collaboration, Google joins forces with renowned industry giants like Accenture, Cognizant, Deloitte, BCG, and KPMG, integrating their expertise seamlessly into the world of Salesforce.
Google envisions a future where AI becomes truly helpful in four remarkable ways:
It aims to enhance knowledge and learning
Supercharge creativity and productivity
Empower others to innovate
Ensure the utmost security, privacy, and responsibility in AI development and deployment
What are some new developments that will benefit consumers?
Get ready to be captivated as Google leads the charge in the ambitious AI arena. Below are some of the ways in which Google is transforming the way consumers can interact with, create, and explore the world of AI:
Bard: Meet Bard, the sensational ChatGPT powered by the remarkable PaLM2 model. With Bard one can customize the data retention policy of the activity in the profile, ensuring that the preferences align with privacy needs. With the waitlist removed, Bard will be available in 180 countries and support 40 languages. Google will also incorporate Adobe Firefly, an AI image generator, in Google Bard to help designers and artists generate images with ease.
AI boost for search: Google Search is about to get even better with a transformative upgrade by integrating generative AI in its search results page. This will ensure that users get better, more comprehensive responses for their queries. Key information will be available at a glance and better summaries of the results.
Easier email replies: Gmail introduces its 'Help me write' feature to compose fast, meaningful response drafts that can be edited and sent. This feature will be useful for everything ranging from thank you responses to requests for refunds and other common tasks.
Immersive view in Google Maps: Using Google Maps will be easier than ever before, with the 'immersive view' option designed to offer a photorealistic route to make it easier to navigate. Additionally, it will also offer weather updates and forecasts as well.
Magic editor: Google Photos is used by around 1.7 billion people and to make photo editing easy, Google will be introducing the 'Magic editor' feature to not only remove unwanted objects in the photos but also enhance images with the help of generative AI technology.
Google Workspace: With the introduction of generative AI in Google workspace, including Google Docs, it is easy to request a covering letter, help with a resume, and write video scripts, product descriptions and more. Additionally, the Sidekick feature is designed to read through the content to offer contextual prompts. In slides, it is easy to add or create auto-generated images, videos, audios, and speaker notes to improve presentations.
AI-powered features in Google Play: Google will bring generative AI features to Google Play to benefit app developers and users. Better showcase an app or game and make it easier to find an app with AI features to improve the experience.
Project Gameface: Take gaming to the next level with Google's advanced hands-free gaming mouse designed to control the screen cursor with facial gestures and movements of head. This feature has the potential to stir-up the gaming experience, making it more accessible to a wider audience.
What are the highlights at the Google I-O event for developers?
In addition to the exciting new features and products for consumers, Google has a lot to offer the developers as well which includes:
1. AI: Embark on a thrilling journey where AI becomes accessible to all. Discover tools and technologies to build AI-powered products with unparalleled productivity and responsibility including:
PaLM API and MakerSuite: Give life to generative AI applications with access to Google's cutting-edge large language model, harness its capabilities, and create mind-blowing prototypes directly in the browser. No coding or machine learning expertise is required.
Firebase AI extensions: These extensions take it a step further, providing seamless integration with the PaLM API. Unlock the potential of chatbots for continuous dialogue, text summarization, and more.
MediaPipe Studio and its range of innovative solutions: This open-source framework empowers one to build machine learning solutions across mobile, desktop, and web. Experience the power of face landmarker and cutting-edge features, running locally on-device in the browser.
Workflow improvement tools: Streamline workflow with an array of tools that cater to every step of AI journey. Explore datasets and pre-trained models with Kaggle, leverage the simplicity of KerasCV for computer vision, and tap into the capabilities of KerasNLP for natural language processing.
2. Cloud: Google has announced additional generative AI cloud capabilities to help experienced as well as new developers build enterprise-ready applications with incredible ease. These include:
Duet AI: Duet AI is a groundbreaking generative AI-powered interface to reshape the overall programming experience, providing expert assistance and seamless collaboration within Cloud Workstations, Cloud Console, and Chat. It allows one to tap into Google trained models and custom code models, specifically tailored to unique projects.
Vertex AI: Enter a new era of AI capabilities with Vertex AI and do away with the complexities of machine learning expertise. Vertex AI assists in effortless tuning, customizing, and deploying foundation models. No longer limited by technical barriers, Vertex AI empowers one to bring ideas to life, fine-tune models and deploy them.
Foundation models: Gain access to foundational models like Imagen 2, a remarkable text-to-image foundation model; Codey for code generation; and Chirp for providing advanced speech recognition.
Text Embeddings API: The ground-breaking API endpoint is reforming how developers build recommendation engines, classifiers, question-answering systems, similarity matching, and more. Additionally, Reinforcement Learning from Human Feedback (RLHF) can drive model improvement through human feedback.
Workspace additions: With the upcoming Chat APIs in Google Workspace, users can now effortlessly create or update records within apps, enabling seamless integration and enhancing collaboration like never before. Prepare for a game-changing experience as Google introduces the Preview of new Google Meet APIs and two cutting-edge SDKs. With these innovations, one can leverage the full potential of Google Meet and its rich data capabilities.
3. Mobile: With Google, one can experience a productivity revolution with modern Android development. Unlocking the full potential of app-building journey will be an easy task with the power of AI, seamless multi-device support, and lightning-fast performance. Some of the updates include:
4. Web: Discover a more powerful and open web, now made easier and AI-ready. Exciting updates are here to transform online experience including:
WebAssembly (WASM): Now supports Kotlin and Dart, extending its reach to Android and Flutter developers. Unlock native performance on the web while reusing existing code.
WebGPU: This game-changing API can harness the power of GPU hardware and allow users to dive into the world of AI-ready web experiences, saving costs, boosting speed, and ensuring privacy.
Support for web frameworks: Chrome DevTools are designed to offer enhanced debugging for various frameworks and experimental support for Nuxt, Flutter, and more on Firebase Hosting. Angular v16 offers better server-side rendering, hydration, Signals, and beyond. Also, Flutter 3.10 reduces load time for web-based apps and seamlessly integrates with existing web components.
Baseline: Google offers this feature for a stable and predictable view of the web, capturing cross-browser features that will be updated annually. It can work collaboratively with browser vendors and framework providers.
Step into a world of boundless possibilities and unprecedented innovation showcased at Google I/O 2023. With a relentless focus on AI advancements, this event unveiled how Google is restructuring knowledge, learning, creativity, and productivity. Google constantly strives to empower individuals and businesses to innovate, all while upholding their commitment to responsible AI development and deployment. Explore, create, and shape the future of AI-powered solutions, driven by Google's unparalleled expertise and vision. Its relentless pursuit of innovation truly knows no bounds!
If you want our team of experts to help you with any of the AI-powered solutions to transform your business, contact us. We would be happy to help you!