Posted on :

October 9, 2020
Industry :

Corporate

Service :

Digital Experience

Type:

Analyst Report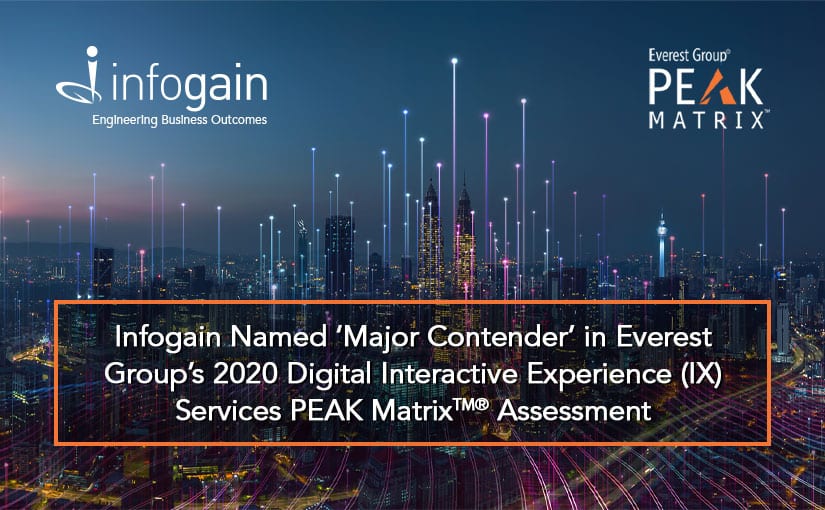 We are pleased to announce that, Infogain has been recognized as a 'Major Contender' in Everest Group's Digital Interactive Experience (IX) Services PEAK Matrixä® Assessment 2020.
Everest Group PEAK Matrix® is a proprietary framework for assessing market impact and vision & capability. The report features 18 IT service provider profiles providing Digital Interactive Experience or IX Services. Infogain is a first-time participant and entry to the IX peak matrix. It gives an overview of their IX services business, overall focus, scale, the extent of adoption across enterprise segments as well as geographies.
The report sheds light on how enterprises are focusing on offering differentiated experiences to achieve sustained competitive advantage, with a slight shift in engagement as well as focus on stakeholder experience. The COVID-19 and the WFH situation has enunciated the need to improve employee experience, as organizations face the remote/mixed delivery model. AI-enabled experiences, hyper-personalization, and meaningful creative offerings are now best positioned to carve out a sustainable competitive advantage.
Read the full report here