Quality comes from testing
Find clarity by testing entire platforms, not just apps. In the last 20 years, we've become the leader in combining machine learning, DevSecOps, test automation tools, and open-source tools to give our customers a continuous testing and continuous delivery platform.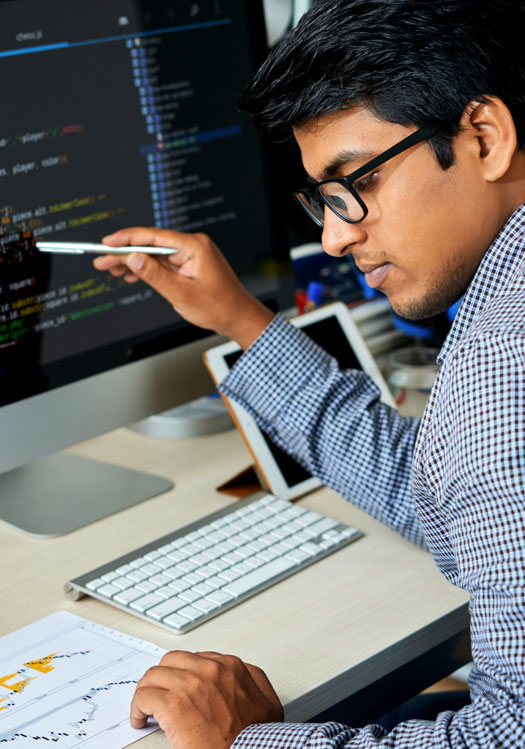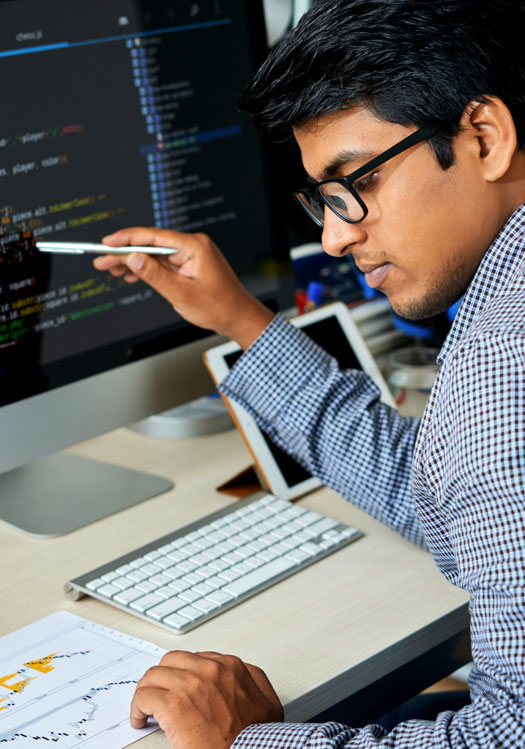 SOFTWARE
ASSURANCE
STRATEGY &
ASSESSMENT
Turn transformation into growth
Lots of things can complicate growth: remote workforces, unstructured operations, manual workflows, even unlocking the value contained in legacy systems. Infogain can help you assess your processes and infrastructure to develop a Software Assurance Strategy that's right for you.
SOFTWARE
ASSURANCE
PLATFORM
READINESS
Optimization starts with assessment
Infogain can help you assess your platform and infrastructure, and then create a roadmap for optimization. Infogain enables you to reduce the number of tool sets deployed and standardize your Software Assurance platform, processes, and infrastructure.
PAQman
SOFTWARE
ASSURANCE
HYPERAUTOMATION
We already wrote the code for your tests
Our PAQman suite combines comprehensive web, mobile, and omnichannel testing. Your engineers will benefit from In-Sprint test automation and can leverage existing frameworks for Hybris, SAP S/4HANA , ServiceNow, Microsoft Dynamics, XStore, NCR Sliver, Salesforce and others.
PREDICTIVE
SDLC
ANALYTICS
Reduce regression load runtimes by up to 80%
The PAQman Defect Prediction Module saves time and money by selecting test cases based on machine learning model output vs. selecting them manually. It also reduces risk by identifying test cases with highest correlation to changed code area paths.
DIGITAL
QUALITY
ASSURANCE
Test everything faster
Brands constantly evolve how they leverage social, mobile, analytics, cloud, and IoT, but the goal is always a seamless omnichannel user experience. Our vast experience and technical expertise enable us to provide comprehensive solutions for every aspect of the development cycle.
MOBILE
QUALITY
ASSURANCE
Build quality into mobile experiences
We've helped Fortune 500 clients streamline and automate mobile app testing for 28 years. We understand the complexity and scope of end-to-end testing for multiple platforms and devices, and we have proprietary platforms for automation and predictive analytics for quality.