Posted on :

December 20, 2021
Industry :

Corporate

Service :

Corporate

Type:

News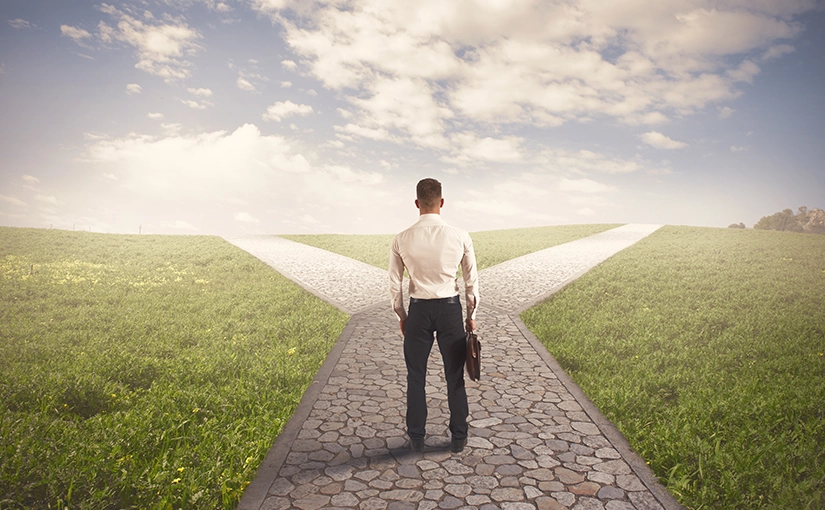 The following is an industry story that appeared in BW Businessworld,  featuring Eddie Chandhok, Head of Global Delivery, at Infogain. Follow this link to view the original article.
Business, as it used to occur in the pre-pandemic world, is now a thing of the past. With the recent surge in the availability of remote jobs, employees are finding opportunities that better meet their needs, provide more flexibility, entitle them to better benefits and give a deeper sense of fulfilment.
The term Great Reshuffle encapsulates the sea-change which is taking place in every business today. It has caused a massive upheaval in B2B sales as both buyers and sellers are switching jobs at a breakneck pace. There is a surge of opportunities for remote work globally, and the share of jobs offering remote work has doubled in the past year.
As per a report published by LinkedIn, between July and September 2021, the B2B buyer job transitions increased by 31 per cent compared to the same timeframe in 2020. This shift has a domino effect on sellers, as 80 per cent of them now report that job transitions have led to derailment and delayed deals in the past year.
The impact of the Great Reshuffle in the Indian IT sector has been felt far and wide. With decision-makers leaving, the possibility of deals being stalled is potentially higher. The departing employees take along with themselves a detailed account of knowledge and carefully nurture relationships alongside them. If not properly tackled, the consequences arising due to the Great Reshuffle can be disastrous.
In a recently concluded roundtable organised by BW Businessworld with some of the world's leading honchos associated with the technology sector a range of topics were discussed - how sales leaders can best approach the Great-Reshuffle occurring in India and beyond, the importance of customer data insights, future of selling in the remote world, and ways to retain the best talent.
The possibility which was never presented before: 
Abhai Singh, India Sales Head & Scaled Customer Business Lead – APAC at LinkedIn said that it came as a "revelation" to him when he learnt about the aspirations of his associates to look for jobs elsewhere.
Singh said that this was not an isolated incident but is taking place everywhere.
He explained, "What is happening here is also happening with our clients and prospects. I don't want to be in a situation where I am chasing a deal and then suddenly everything goes dark."
He mentioned that there was no playbook available to tackle this challenge but now new playbooks are being written.
Singh said, "At an organisational level in LinkedIn we have given an option to the employee to decide how they want to work, the flexibility is left to the employees to decide what suits best for them."
On a lighter tone, Singh suggested that it is possible to work in a remote mode too. He said, "Earlier we used to take small vacations in life, what the pandemic has done is that it has extended that 3-week vacation to 18 months of remote work and now we realise that it works."
"An increasing number of people are now engaging in activities which they have never done earlier, as this possibility had never presented itself before. This is a major reason why the Great Reshuffle is important to me," Singh added.
How prepared are we for a Great Reshuffle? 
Arun Pattabhiraman, Chief Growth Officer at Freshworks highlighted that resignations need to be contained by taking a series of measures on an organisational level.
Pattabhiraman said, "At Freshworks we have launched a slew of innovative career programs, allowing people to experience different functions, work-streams within the company so that if they were actively pursuing change then we will provide them an opportunity to consider moving internally,"
Pattabhiraman pointed out that now the multi-threading strategy is the key because there is now a higher risk of losing deals and in-turn revenues as clients are also facing the same challenge.
He said, "Multi-threading has now become an important strategy to focus on so that the sales team is not hinged on just one particular relationship. Relationship with a diverse set of stakeholders should be made to de-risk the loss of a deal."
All is not gloomy as the Great-Reshuffle has opened the way for several opportunities too.
Pattabhiraman commented, "As the senior decision-makers in your client's organisation move to another company you have been engaging with, it can open your way to make good relationship with that organisation,"
"It is all about leveraging technology and relationships effectively," he added.
The rise of remote work, opportunities and challenges:  
Sanjay Manohar, MD at McAfee India highlighted that there has been a jaw-dropping increase in remote jobs in the post-pandemic world.
Manohar said, "All of us are operating in a highly competitive market for talent and we are now noticing the top talent at risk than ever before due to the Great Reshuffle."
Manohar mentioned that the hiring procedure in the modern workplace has changed completely.
He commented, "People with emerging skillsets such as cloud technologies are now more in demand. Also, we have adopted the method of virtual hiring holistically; it is an acceleration of what we had started before the Great-Reshuffle."
In the digital era, geographical constraints are insignificant as long there is internet connectivity.
Manohar underlined, "We now have access to a talent pool which is far greater than just metro cities where we have physical offices. We can now hire from tier-three cities which were never part of the equation before."
Though remote work brings in a slew of opportunities, it brings a series of challenges along with itself, the most important being training of employees.
Manohar commented, "The old paradigm of classroom training is out of the window - a huge disadvantage. When selling remotely, training becomes extremely important as it has to be thorough and cover all angles of the sale."
Nitesh Bansal, President and COO at HTC Global Services came up with a unique solution to predict the upcoming attrition in the company.
Bansal said, "HR would of course report the past 12 month's attrition index alongside employee performance and productivity. What I now request for is the engagement index."
He explained the engagement index acts as a leading indicator for the future attrition rate in the company.
Bansal explained, "During the pandemic, we increased our people engagement activities such as a virtual chai, happy hours etc. What we noticed was the number of people who actually showed up for the event compared to the total number. Employees who are engaged would take part in these activities as colleagues are like their extended family with which they spend time, and those people are less likely to leave."
"When people do not turn up for the events, it's an indicator that they are less engaged and might be looking for the switch. Though this is not a formal way to predict attrition - it is something which fits the bill," added Bansal.
Need to manage the great resignation: 
Eddie Chandhok, Head of Global Delivery, Operations, and M&A at Infogain Corp, remarked that it is time for everyone to start with a clean slate leaving aside their preconceived notions.
Chandhok said, "The assumption over the past 20 years was to get more customers, business and all the problems will vanish away. Now an entirely new chapter of competition, far more acute, has been created due to the great resignation process. Treating your employees' rights will determine the company's future success or failure."
Chandhok further commented, "Companies which are more flexible, provide better career paths and exciting fields to work are going to attract more talent and grow faster vis-à-vis a company which does not provide the same. Employees are now seeking options that suit their lifestyle; the companies are now steering themselves to embrace these changes rather than roll back to the status quo. We have to be prepared to live in a world where every 18-24 months people will rotate in and out, with limited dollar and time, we have to become more attractive and try to retain framework individuals."
Prasad Shejale, CEO & Founder at Logicserve Digital who is also an avid book reader took a leaf from Nassim Nicholas Taleb's book Antifragile to describe how the book helped his firm to survive and prosper even during the pandemic.
Shejale said, "The opposite of fragile is not strong, instead it is something which gains or flourishes during a disorder. I have read the book several years back and was able to apply its principles during the pandemic."
He credited his success to asking one question to himself every time before coming to the office.
Shejale said, "Before coming to office, I would ask myself whether my organisation is anti-fragile and in order to flourish what actions are required. This worked well for us, and now we are growing exponentially."
Importance of customer data insights: 
Dharmender Kapoor, CEO at Birlasoft pointed out that we need to catch the weak signals in the market before it is too late.
Kapoor said, "The objective of Customer relationship management (CRM) is to anticipate the opportunity and demand and manage it with the supply. As of now, we are noticing more disruption on the supply side."
Data is important, but using too much data can lead to analysis paralysis.
Kapoor explained, "Data can make us blind because it is based on the past, the challenge here is to catch the weaker signals in the industry, apply new business models and modes of working alongside going digital."
On the other hand, if we are waiting for a stronger signal, it may be too late; I believe we need to be more proactive than just relying on data within our systems."
Emphatically investing in employees: 
Yugal Joshi, Partner at Everest Group emphasised that the senior management should be more empathically invested in employees.
Joshi said, "The employer value proposition should follow a Maslow hierarchy structure starting from very basics of fair compensation, good policies. Employees must feel the employer is invested in their success as individual and not necessarily only to retain them."
Also, customisation in the treatment of employees should be present to make a difference.
Joshi commented, "Companies shouldn't think of their talent as monoliths. Building personalised charter for high performing employees will become important. They need to align with their aspiration, their stage in life, and their personal choices,"
Adapting to the hybrid model: 
Veda Iyer, Global CMO | Head Sales APAC at Mphasis highlighted that their focus is to enable the digital transformation of their clients which they have already done internally.
Iyer said, "We have invested in our digital capabilities and have capitalised on existing trends to get closer to offering real-time experiences in the new virtual world. We are using a technology-enabled operating model and virtual/flexible work policies for optimised work from home setups. We believe in a 'Hybrid first approach', which means 'work from anywhere, collaborate in office".
Iyer highlighted that they have been developing VR content that is far more exciting and relevant. She said, "We have our Customer Experience Centre (CEC) in a box which makes this easy to adopt and adapt, instead of customers visiting us to see the use cases, we take the contextual experience in a box (cloud) to their doorstep,"
The discussion transformed into a boardroom conversation of sorts and concluded with every panellist agreeing that retaining manpower and talent is their numero uno priority.