Posted on :

April 21, 2016
Industry :

Corporate

Service :

Corporate

Type:

News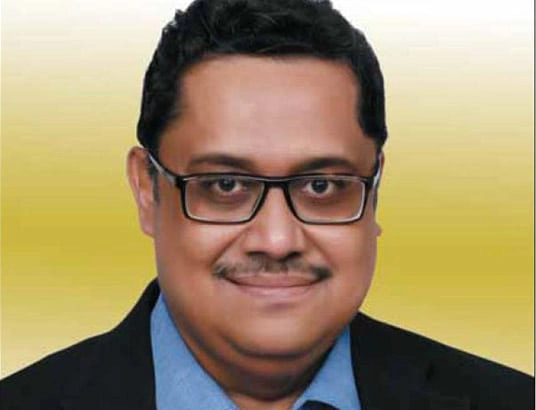 New Delhi, April 21, 2016—Infogain, a leading business and IT consulting firm, has named Aloke Ghosh as its new Chief Financial Officer (CFO).  He brings more than two and a half decades of industry experience to the role.
Infogain's CEO, Designate Mr. Sunil Bhatia said, "I have known Aloke for many years, as a colleague. He possesses a vast understanding of our space and has a track record of successfully managing finance and strategies in global organizations. His financial knowledge, leadership capabilities, deep understanding of strategy and international experience will be invaluable assets at Infogain."
In his previous role Ghosh was CFO and Company Secretary at Blue Star Infotech Ltd.
Ghosh's previous positions include Corporate Controller and Head Global Finance at Tech Mahindra, CFO at Mahindra Holidays, and VP-Finance and CFO at Reliance Global Communications.  He is an Associate Member of the Institute of Company Secretaries of India (ACS) and a Fellow Member of the Institute of Cost Accountants of India (FCMA). He was selected as one of the top 100 CFO's in the country by the CFO Institute for 2 consecutive years.
"Infogain has a great team and stable relationships with several Fortune 100 customers among many others," said Aloke Ghosh, CFO, Infogain. "I look forward to being a part of the team, and joining Infogain on its journey to a global leadership position in digital transformation. I am proud to be part of a growing company with such a strong market presence and reputation for innovation and dedication to its customers and partners."
About Infogain
Infogain (www.infogain.com) provides front-end, customer-facing technologies, processes and applications that lead to a more efficient and streamlined customer experience for enterprises in the US, Europe, the Middle East, Asia Pacific and India. Offering solutions for the high-tech, retail, insurance and travel & hospitality verticals, Infogain specializes in areas such as software product engineering, digital service automation and mobility. A Gold-level partner of Oracle (ORCL), Infogain has a customer retention rate of 90%+ over a five-year period.
For more information, visit www.infogain.com .
For more information, please contact:
Cathy Chandhok
Director of Marketing, Infogain
Cathy.Chandhok@infogain.com
408-355-6028
Sudeshna Mukherjee
Corporate Communications, Infogain
sudeshnam@infogain.com
Rinu Jha / Veenit Tiwari
rinu@kommune.in/ veenit@kommune.in
+91 9999687155 / +91 9990650264